WHERE IS VOLVO PENTA SHOP NEAR ME ?
Where is the Volvopentashop or Where is Volvo Penta parts near me ? This is a very popular question, when Volvo Penta engine have problem or even the engine in maintenance time. Because of popularity of Volvo Penta engine, there are many copy or poor quality parts on the market. Its important to instruct our customers to find and buy genuine Volvo Penta spare part.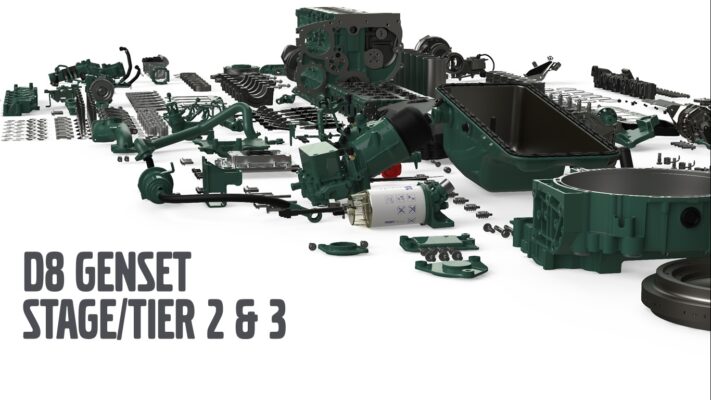 ---
VOLVO PENTA ENGINE

SPARE PARTS STORE WITH VODIA
–Volvo Penta is a strong brand in the machinery industry, in addition to the engines with extremely good quality, our spare parts and after-sales service are also excellent with the criterion of "Always pleasing." customer satisfaction". Volvo Penta spare parts are manufactured according to European standards, undergo extremely rigorous testing, have a long and durable use over time, competitive prices – are a reliable choice, for customers.
– For that reason, TTTT Global Co., Ltd., in addition to being the official Volvo Penta parts store for selling and distributing engines, TTTT is also an authorized warranty representative taking on the role of warranty and spare parts supply. Genuine spare parts for all products range.
– TTTT always stocks genuine Volvo Penta engine parts and components such as: Replace Volvo Penta filter: Fuel Filter, Oil Filter , Air Filter, Water Separator Filter (pre-filter), Engine Control Unit (ECU), Starter , Belt, Sensor , Coolant, Turbocharger, Fuel pump, Coolant Pump, Fuel Injector, Volvo Coolant…
– To ensure the performance of maintenance service for generators using Volvo Penta engines, TTTT's technical team has been trained to use Volvo Penta Vodia in checking and repairing engine faults.
---
VOLVO PENTA PARTS CATALOG, SYSTEMS &

PART

REPLACEMENT

INSTRUCTIONS
As the authorized warranty and genuine parts supplier (Volvo Penta parts dealer), Volvo Penta spear parts TTTT provides documents to guide customers step by step to perform engine maintenance in accordance with the company's procedures. If you carry out regular engine maintenance and according to our recommended schedule, it will help prolong the life of the engine and keep the engine running at peak efficiency. You can click on the link to learn about the detailed instructions on how to maintain the lubrication, cooling and fuel systems of engines and Volvo Penta parts catalog:
In addition, you can learn more about the Volvo Penta engine maintenance schedule, which will help ensure the maintenance of engine quality, as well as the quality of the generator.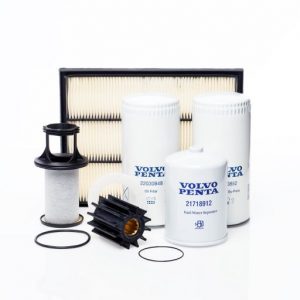 ---
With Volvo Penta Sweden service parts, We guarantee reliable protection that is perfectly suited to the specific requirements of your engine and drive. Genuine Volvo Penta service parts are designed and thoroughly tested to meet Volvo Penta's high standards to ensure safe, reliable and long-lasting performance – making them the choice of choice for the best.
POPULAR VOLVO PENTA PARTS
Volvo Penta Air Filter
• Volvo Penta air filter with exceptionally large surface area ensures high filtration capacity and long service life.
• The woven filter surface prevents dirt accumulation in the folds, ensuring effective dust retention throughout the filter's service life.
• The rubber seal around the filter cartridge prevents unfiltered air from entering the engine.
• Impregnated filter media prevents block formation in the humidified intake air, ensuring maximum engine efficiency.
• Hot melt adhesive and radial seals withstand longitudinal movements without leading to leaks.
Volvo Penta Oil Filter
• Volvo Penta oil filter with quality long-life filters provide optimum engine protection and cleaning performance.
• Stable pleat design maximizes filter surface area and dirt holding capacity. This ensures efficient and reliable filtration throughout the entire service life.
• The anti-drain valve prevents the filter from draining when the engine is off, allowing for the oil pressure needed immediately upon restart.
• Flexible washers provide safe and reliable sealing, even in extremely cold conditions.
• The teflon-coated auxiliary valve allows oil to pass unfiltered to maintain engine lubrication in the event the filter media becomes clogged.
• The filter housing is protected against pressure and corrosion combined with double flanged control to prevent leaks.
(Please find out more inforamtion about Volvo Penta air filter)
Volvo Penta Fuel Filter
• Volvo Penta fuel filter is designed for maximum protection against wear and corrosion damage of fuel system components.
• Optimum filtration efficiency thanks to a synthetic fiber reinforced filter media with a multi-layer design.
• Tight pleats maximize filter surface area and dirt absorption capacity. This ensures effective filtration throughout the entire curing period.
• Precisely calculated permeability provides maximum engine power.
• Double flange pressure filter prevents leaks.
• Flexible seals eliminate the risk of leaks, even in extreme cold.
(Please find out more information about Volvo Penta fuel filter )
Volvo Penta Engine Oil
• Volvo Penta engine oil with high quality, developed and tested to ensure maximum performance and protection for your engine.
• Outstanding thermal and oxidation stability prevents the accumulation of sludge at low temperatures and deposits at high temperatures.
• Improved engine and component cleanliness maximizes component life.
• Reduced fuel and oil consumption due to low internal friction.
• Excellent load capacity at both low and high temperatures.
• Provides excellent corrosion protection.
Volvo Penta Grease
• Volvo Penta grease designed to provide excellent adhesion, water resistance and load resistance.
• Formulated with high quality mineral base oils with lithium complex thickeners and advanced additive technology.
• Highly cohesive and cohesive structure with excellent resistance to water washout.
• Long-lasting protection against corrosion and excellent lubricating strength.
• All-purpose water-resistant grease highly recommended for lubricating propeller shafts, folding propellers and all other propeller components.
Volvo Penta Coolant
Volvo Penta coolant helps prevent freezing and overheating while providing maximum component protection – specially developed for the materials used in newer generations of Volvo Penta engines.
Benefits of VCS Genuine Volvo Penta Coolant:
• Anti-freeze protection and optimum heat transfer.
• High boiling point prevents overheating.
• Maximum protection against corrosion, cavitation, aging, swelling and cracking.
• Includes powerful modifier technology to prevent deterioration of engine internals, optimizing engine life.
• Compatible with and protects all materials in the engine's cooling system.
• Leaves no residue in the cooling system.
• Organic additive technology (OAT) type coolant.
• Time of maintenance and long-term use: 4 years.
Volvo Penta Impellers
• Volvo Penta impeller with efficient and reliable performance over the entire service life thanks to high-quality synthetic resins.
• Optimum water flow and pump pressure, perfectly tailored to your engine.
• Reduces the risk of damage from swelling or fatigue that can lead to a broken tongue
• Strong and reliable linkage prevents shaft slip.
• Ensure sufficient direct water flow at start-up.
• All propellers come with the necessary propeller gaskets and lubricants.
Volvo Penta serpentine belt replacement
• Volvo Penta serpentine belt replacement is manufactured from high quality materials – RoHs2 standard.
• Durable, long service life, ensuring outstanding performance and stability when the engine is running.
• Strong and reliable linkage prevents shaft slip.
Volvo Penta ECU
•  Volvo Penta ECU is applying intelligent, advanced technology ensures optimal engine operation and function control.
• Easy to operate and handle.
• Information is stored for convenient review and inspection.
• Manufactured to European standards for the appliance industry.
• Long use time.
• Enhance the performance and stability of the VOLVO PENTA engine, making a difference in technology.
Volvo Penta Fuel Injectors
• Volvo Penta fuel injector is manufactured to high quality standards ensuring the best performance of common rail injection system
• Good fuel injection ability under ECU control.
• Durable, long-term use.
• Gives the engine the ability to operate strongly in a variety of conditions.
In addition, there are some extremely important spare parts that are regularly used by customers to perform maintenance of VOLVO PENTA engines such as:
| | |
| --- | --- |
| Volvo Penta Spare Parts | Availability |
|  Gaskets |  Info@ttttglobal.com |
|  Cylinder head |  Info@ttttglobal.com |
|  Thrust bearing |  Info@ttttglobal.com |
|  Ring |  Info@ttttglobal.com |
|  Shaft bearing |  Info@ttttglobal.com |
|  Water pressure sensor |  Info@ttttglobal.com |
|  Intake air pressure sensor |  Info@ttttglobal.com |
|  Xupap |  Info@ttttglobal.com |
|  Ron |  Info@ttttglobal.com |
|  Engine cover |  Info@ttttglobal.com |
|  Piston |  Info@ttttglobal.com |
|  Cylinder |  Info@ttttglobal.com |
|  Turbocharger |  Info@ttttglobal.com |
For information and price of engine parts, please contact Tel: 0932.764.606 for specific support and Volvo Penta manuals
---
Contact us for more information at:
TTTT GLOBAL co Ltd,.
Address:  Landmark 4 Building, Vinhomes Central Park, 720A Dien Bien Phu Str, Ward 22, Binh Thanh District, Ho Chi Minh City, Vietnam.
Website: https://ttttglobal.com/en/
Hotline: +84286 2728 334
Email: Info@ttttglobal.com