Deep Sea Electronics Generator Controller Introduction
Deepsea Electronics company was start up in 1975 in the UK. Almost 50 years of research and develop, Deepsea have been building up customer trust in their quality and their brand. Deepsea is a the world leading company is producing controllers such as Deep Sea control panel, ATS controller, Battery Charger, Marine controller…
All of the products are produced in UK only and the UK factory is the one only factory of Deep sea generator controller company. There are so many copy controllers in market with poor quality and limited protect function for generator. Whenever buying the controller, make sure that you always ask for CO and CQ of the products.
The most popular product range is Deep sea electronics generator controller and these are also the products which TTTT Global always stock in our warehouse for immediately delivery.
---
Advantages of buying Deepsea controller from TTTT
Our technical team has more than 10 years experience in using and selling Deepsea controller. We are always here to answer your question, when every your products have problem and any questions about controller installation.
Same day delivery of Deep Sea controller
TTTT Global always have stock all of popular product range for immediately delivery, whenever customer order, such as Deep Sea 6020 or Deepsea 7320 and Deepsea 8610. If customers order in the morning, we can deliver it in the afternoon. Customers don't have to spend money to stock it for their generator production.
Long term warranty of Deep sea genset controller
We are offer 12 months warranty for Deep sea genset controller, which is longer than controller market standard. Our current full range stock also allow us to replace damaged controller immediately, when controller is warranty case.
Supplying copy of Import document for both Deepsea generator and ATS controller
Our controllers including deep sea ATS controller, generator and battery charger controller, always come with Certificate of Origin – CO, Certificate of Quality – CQ, Certificate of Warranty – CW.
Free Deep Sea controller download and technical support
Please click the link for Deepsea DSE Software Download and Deep Sea configuration instruction
---
Deep Sea generator controller models and Functions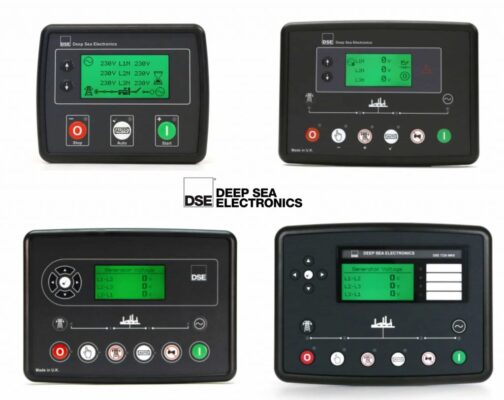 ---
Deep Sea Production and Quality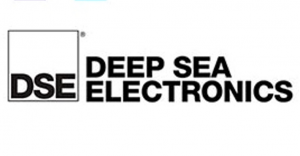 45 Years of Development (1975 – 2015)
Deep Sea Electronics is one of the world's leading manufacturers of generator controls, automatic switching controllers, battery chargers and vehicle and highway controllers. We employ over 200 people across FIVE continents and sell our products to 150 countries directly from our UK headquarters and through our comprehensive network of distributors.
CEO's Message
Building lasting relationships with our customers is extremely important to us. DSE takes customers as the focus, listens and understands the valuable opinions from customers. Every controller product researched and produced must be the best. Customer trust is the key to success.
DSE – Global UK brand
Discover how we became the leading global UK brand we are today. With the standard and quality of the production that has been achieved in the UK, DSE believes that no controller product can surpass our product in terms of quality and brand value.
Genuine English Quality
Investing in the future, we ensure quality remains at the heart of everything we do. The latest updates, the most valuable changes come from the most experienced technicians in the world, contributing to creating lasting value. We are constantly generating ideas for new products and are always looking for ways to improve. The integration of technology and the benefits it creates will drive us to success. We want to make our products work better for our customers and have a research and development team that is constantly working to achieve this. Technology excites us and is at the heart of our business. DSE's software engineers, hardware engineers and procurement specialists are constantly looking at what's coming in component, display, processor, and media technologies to make new product concepts come to life. best possible.
Premium Material
We use the finest materials and components to create world class products. Each component is created to meet the quality input standards, the ICs must be handled to ensure that there are no unnecessary incidents. Quality must always be guaranteed when it reaches the customer.
Outstanding result
Kinematic Processes Quality has been the cornerstone of our business since our journey began 40 years ago. We are committed to continuously improving our products, services and business processes to meet our customers' expectations and requirements. To reinforce this commitment, we continuously develop a highly skilled workforce and execute strategic supplier partnerships to support our investment in growth, sustainable business practices sustainable and continuous product innovation. You can trust that DSE produces the highest quality products possible. To view our ISO 9001:2015 Quality Management System Certification.
Environmental Tests
• Vibration • Electrical safety • Temperature • Electronic alternative compatibility • Mass • Shock
Each DSE product has to go through many stages of testing by experienced professionals, each stage of testing is a special and unique strategy, it brings profound value. When all products are qualified, it is time to deliver to customers. In particular, each stage uses a monitoring robot, which increases the accuracy to almost absolute.
Commitment and Development
For the past 40 years, DSE has continuously innovated and brought to market products that changed the industry forever. From our first facility in Scarborough, we have grown year by year to become a market leader whose products are used everywhere in the world. Our success is remarkable but it is what we can achieve in the future that motivates us. There will be challenges to overcome and our customers will need support as they develop their own unique product concepts. Please take a moment to read our business milestones shown below.
---
For more information, please contact us at:
TTTT GLOBAL co Ltd,.
Address:  Landmark 4 Building, Vinhomes Central Park, 720A Dien Bien Phu Str, Ward 22, Binh Thanh District, Ho Chi Minh City, Vietnam.
Phone: +84 286 2728334.
Website: https://ttttglobal.com/en/
Email: Info@ttttglobal.com