Wind turbine alternator is the most important part of wind generator system. It effects to the power and life time of the wind turbine. Therefore, you should understand clearly about it in odder to choose the right alternator for your application. Via this article, we would like to show you basic information about wind alternator
What is a wind alternator or windmill alternator ?
Wind alternator is actually ordinary alternators used for the purpose of generating electricity through the natural energy source of the wind. This is a clean, stable energy source where there is strong wind. To learn more about wind alternators, TTTT would like to take the example of Mecc Alte alternators.
Mecc Alte wind turbine alternator TTTT – made in Italy are widely used in most power generation applications. The most typical are industrial alternators when combined with engines, water alternators when combined with Mecc Alte water alternators and the main object today is wind alternators using Mecc Alte wind alternators.
In general, the Mecc Alte windmill alternator is composed of main parts such as: Rotor, Stator, 2 bearings, with or without brushes, using capacitors or using AVR voltage regulation to create stability voltage regulation and best maintained performance.
The advantage of using wind alternators is the ability to be convenient, compact, easy to install and transport. On the market today, there are very few reputable and quality alternator brands that ensure European standards – Mecc Alte is a great choice to use.
Reference: Alternator for water wheel
Reference: Brushless alternator
---
Wind turbine alternator price for popular power: 1kw, 3kw, 5kw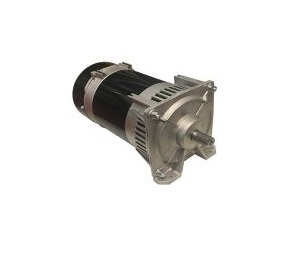 Wind generator has common small power ranges as follows: 1kW, 3kW and 5kW. The characteristics of these emitters are 1-phase emitters, 2 bearings, 220V, 50Hz, speed 3000 rpm. In addition, the ability to stabilize and maintain optimal power is always guaranteed.
Below is the mode information about wind turbine alternator price (Euro), excluding VAT, delivered at TTTT's warehouse in Binh Duong, Vietnam.
| | | | |
| --- | --- | --- | --- |
| Mecc_Alte Model | Prime Power kw | Standby Power kw | Price (Euro) |
| S15W-45 | 1.2 | 1.32 | 119 |
| S16W-90 | 3.5 | 3.85 | 174 |
| S16W-130 | 5 | 5.5 | 210 |
---
Where to buy Mecc Alte wind turbine alternator?
TTTT – is currently the Official Authorized Representative of Mecc Alte alternator for sale in Vietnam, specializing in providing industrial generators, water generators and wind generators for all customers. We are committed to the correct origin, design and always guarantee a warranty of 2 years or 2000 hours of use. Besides, with a team of skilled technicians will best support customers in the process of product maintenance or warranty.
---
Contact us for more information about Mecc Alte DSR:
TTTT GLOBAL co Ltd,.
Address:  Landmark 4 Building, Vinhomes Central Park, 720A Dien Bien Phu Str, Ward 22, Binh Thanh District, Ho Chi Minh City, Vietnam.
Website: https://ttttglobal.com/en/
Email: Info@ttttglobal.com
---
CATEGORY: MECC ALTE ALTERATOR DOCUMENTS
RELATED POST
---