Genuine Mecc Alte Spare Parts Introduction
Most of Mecc Alte generator parts are produced based on European quality standard. We always suggest customers to use Mecc Alte genuine parts in order to remain our standard quality and our warranty acceptation. All of our Mecc Alte spare parts are unique. It cannot use with other alternator brands and the other ways around. Therefore, customers should make sure that you are using Mecc Alte alternator.
Mecc Alte generator now is very famous in the world. Therefore, there are many copy Mecc Alte spare parts, which is poor quality and not allowed to use with our alternator. The fake Mecc Alte parts is not only low quality but also it can damage other parts of the alternator, when use it.
As Mecc Atle generator parts TTTT distributors in Vietnam and Cambodia, we always stock genuine Mecc Alte parts in Ho Chi Minh and Phnom Penh. All of our parts will come with import documents to approve its origin and quality such as: Mecc Alte letter of appointment – LOA, Certificate of Origin – CO, Certificate of Quality – CQ, Certificate of warranty – CW. 
Notice: Don't forget to ask for above documents to make sure, you are buying genuine Mecc Alte parts. 
---
Price of Mecc Alte Avr, DSR, DER1, UVR6, SR7, Diode, Stator, Rotor
The selling price below is the retail price of genuine Mecc Alte spare parts excluding VAT and delivered at TTTT's warehouse in Ho Chi Minh or Binh Duong. Each spare part, included AVR Mecc Alte, is sent with a clear import document and certificate of origin to accompany the product to prove that the product is manufactured in accordance with the process and quality of Mecc Alte. Please contact us for more detailed information about agent prices and distribution policy for authorized dealers of TTTT.
| | | |
| --- | --- | --- |
|  Mecc_Alte_Part | Origin | Price_Euro |
|  Mecc Alte DSR |  ITALY |                  440 |
|  Mecc Alte DER1 |  ITALY |                  531 |
| Mecc Alte UVR6 |  ITALY |                  507 |
|  Mecc Alte SR7 |  ITALY |                  422 |
|  Mecc Alte Diode T18 |  ITALY |                  144 |
|  Mecc Alte Diode T30 | ITALY |                  151 |
|  Mecc Alte Exciter Armature |  ITALY |                     6 |
|  Mecc Alte RCM 2 |  ITALY |                  122 |
|  Mecc Alte ASR | ITALY |                  305 |
|  Mecc Alte AVIR |  ITALY |                  300 |
|  Mecc Alte Surge suppressor & Capacitor |  ITALY |                      6 |
Contact us to get the distributor policy and better price
Mecc Alte Generator Diode
There are 2 types of Mecc Alte generator diode as below
Alternator Diode T30                                                                   Alternator Diode T18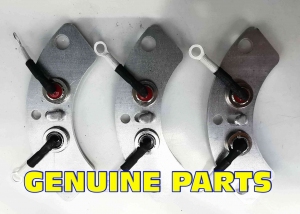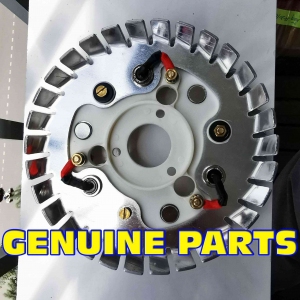 Mecc Alte Automatic Voltage Regulator – AVR: DSR, DER1, RCM 2, UVR6, SR7
Below are some popular types of Mecc alte auto voltage regulator :
Mecc Alte Rotor & Stator
Mecc Alte Stator & Rotor (made in ITALY): Please contact us for each model separately.
---
Mecc Alte Parts Catalog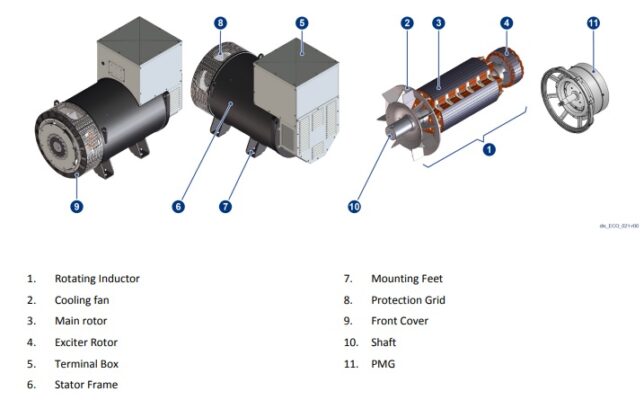 Mecc Alte main part list
Automatic Voltage Regulator (AVR): DSR / A (Prime Power< 400kVA): Position number 23
Automatic Voltage Regulator (AVR):  DER1, DER (Prime Power > 400kVA): Position number 23
Generator rectifier Diode T18/A (Prime Power > 400kVA): Position number 11
Generator rectifier Diode T30 (Prime Power < 400kVA): Position number 11
Stator Mecc Alte: Position number 11
Rotor Mecc Alte: Position number 11
---
Where to buy genuine Mecc Alte parts: Avr, Dsr, Der1, Sr7, Uvr6, Asr
Now, TTTT is appointed as an Official Representative of Mecc Alte TTTT in Vietnam and Cambodia, responsible for distributing alternators, genuine spare parts and performing warranty and maintenance for all MECC ALTE products in Vietnam. Any technical requirements or inventory inquiries will be supported by TTTT for customers as soon as possible.
To ensure the best support for customers, TTTT has stockpiled many genuine parts MECC ALTE (origin ITALY), including: AVR type: DSR (used for transmitters under 400kVA) and type DER1, Mecc Alte Uvr6, DER (used for transmitters from 400kVA or more), Avr SR7;  Rotor; Stator; Go – stot T18; Go – T30 booth; … All documents: CO,CQ are available for sending to customer.
Particularly for the Mecc Alte Avr circuit, now we has changed from Sr7 Avr and Uvr6 Avr to digital circuit such as Der1 Avr, DSR Avr making the process of checking and adjusting the specifications of the technician easier, the level of protection is also higher and the efficiency Performance is also more optimized than the previous version. This is a new modification in the technology of MECC ALTE to lead the trend of product modernization, minimizing human intervention.
---
Ways to buy Mecc Alte parts: Avr, dsr, sr7…
When you have a request for Mecc Alte accessories and parts , you should contact us through the following ways:
Option 1: Send your request via email: info@ttttglobal.com, customer information will be received and processed by the consultant at the earliest opportunity of the day.
Option 2: Call directly to the hotline of the Company: (+84) 28 62728 334 or (+84) 932 764 606 to discuss directly with the consultant.
Option 3: Send us a message in our social fan pages at the bottom of our website: Facebook, Tweeter, LinkedIn, Tumblr, YouTube, WordPress and Pinterest. We will get back to you in the same day.
After confirming the right and enough demand, the goods will be delivered at TTTT's warehouse in Ho Chi Minh City to customers with valid import documents. TTTT also supports Mecc Alte Parts replacement, maintenance services for customers who do not have a team of technicians to take care of the transmitter, because as the Representative of the Company, customers can be assured of the price. and quality of service, ensuring satisfaction will always exist when coming to TTTT.
If you have more questions about Mecc Alte avr dsr price or Mecc Alte spa sr7 price, please feel free to contact us at below information.
---
TTTT GLOBAL co Ltd,.
Address:  Landmark 4 Building, Vinhomes Central Park, 720A Dien Bien Phu Str, Ward 22, Binh Thanh District, Ho Chi Minh City, Vietnam.
Website: https://ttttglobal.com/en/
Hotline: +84286 2728 334
Email: info@ttttglobal.com