The Mecc Alte generator has many different types, but most of them use a T30 or T18 diode rectifier for their alternator, when the generator works, it is imperative that the rectifier diodes work well to alternator can work properly according to its performance avoiding damage. The diodes help the alternator to regulate the current at an effective standard level.
Working principle of  T30 Mecc Alte Diode
The T30 Mecc Alte diode TTTT is a device equipped in the Mecc Alte generator used for  capacity of less than 400kVA, equivalent to the generator models ECP28, ECP32, ECP34, ECO38. Constructed mainly of Si, the current can withstand up to several hundred A (Ampere).
The use of rectifier diodes T30 Mecc Alte generator has the same operating principle as normal diodes on the market, but the main function is to prevent current from going in the opposite direction or in other words, only allowing current to flow in one direction. The only way to protect the generator head is to operate safely.
---
How to distinguish genuine and fake T30 Mecc Alte generator rectifier diode?
Distinguish genuine by documents
When buying T30 Mecc Alte generator rectifier diodes, you should fully request these 5 types of documents each time you buy to confirm genuine goods, including:
CO: Certificate of Origin issued by the local State Chamber of Commerce of Mecc Alte.
CQ: Quality certificate issued by Mecc Alte Factory.
LOA: The certificate of authorized service center in Vietnam is issued by Mecc Alte.
Warranty certificate is issued by the official authorized representative of Mecc Alte in Vietnam: TTTT Global Co., Ltd.
Import documents include: Packing list, Bill of lading, Declaration, Clearance sheet.

Distinguish genuine by outlook
To identify the genuine or fake T30 Mecc Alte Diode generator rectifier, please learn through the following instructions:
Diode generator rectifier T30 Mecc Alte counterfeit, copy goods will look very sketchy, the diode looks very thin, it is easy to be distorted and damaged. Meanwhile, the genuine looks solid, and the diode is thickly constructed and can withstand force. (The picture below on the left is a fake, a copy; on the right is a genuine one)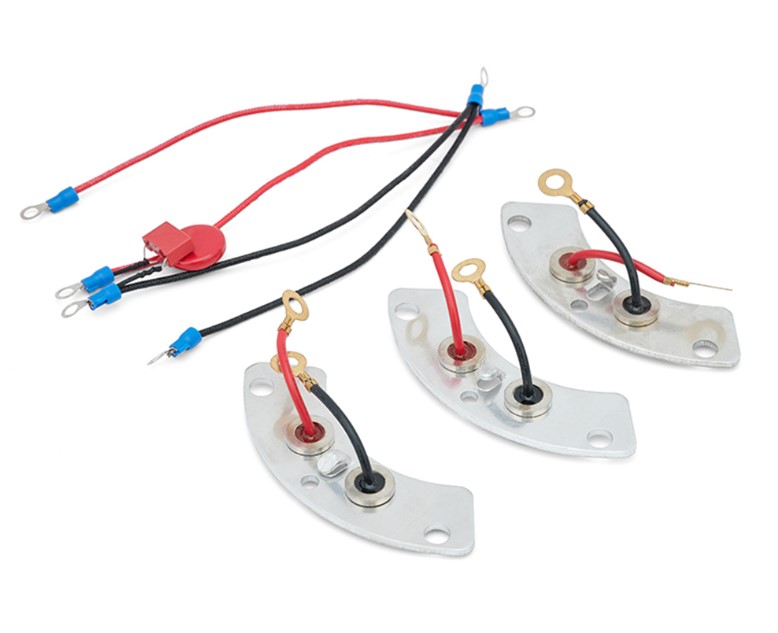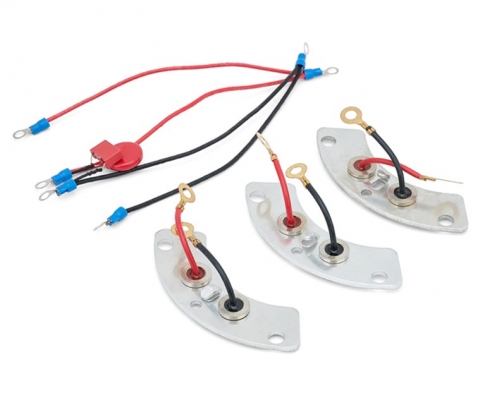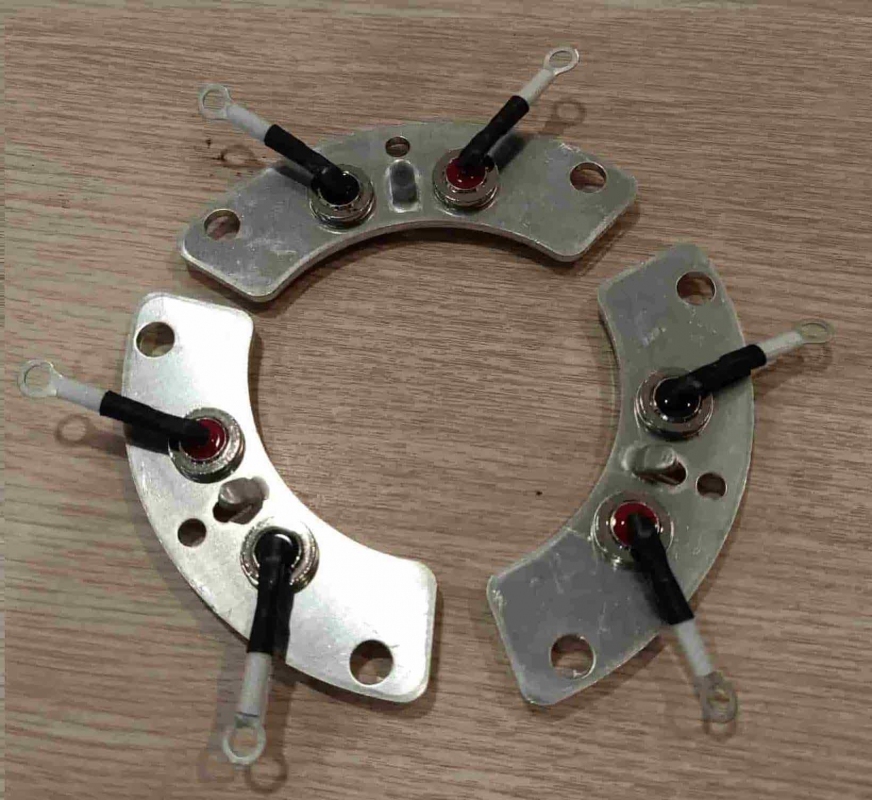 Mecc Alte genuine T 30 Diode generator rectifier includes only 3 Diodes that can be connected together, excluding wiring and auxiliary resistors, also known as lightning arresters. Diode generator rectifier T 30 counterfeit goods, copy goods come with both connecting wires and auxiliary resistors, but they are quality goods that are easy to damage and affect the generator. (The picture below on the left is a fake, a copy; on the right is a genuine one)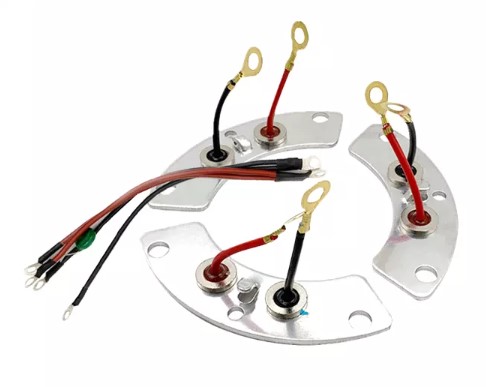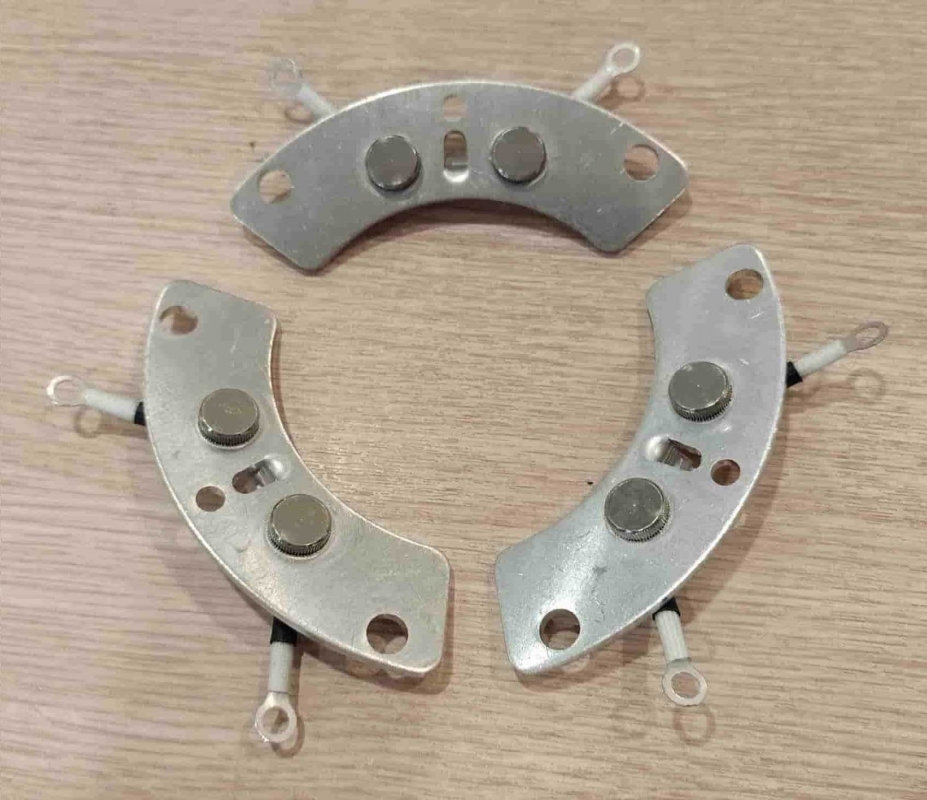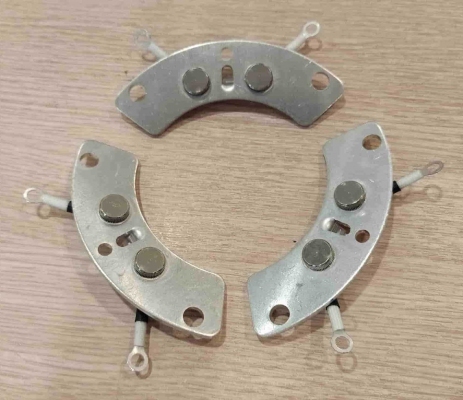 We TTTT Global will support customers to check the genuine T30 diode for free.
Reference: T18 Mecc Alte Diode
Reference: Mecc Alte RCM2
---
How to buy genuine Mecc Alte Diode T30 generator rectifier
There are many ways to buy genuine Mecc Alte generator parts such as Diode T30 generator rectifier, but there are 3 most popular ways as follows:
Method 1: When you need to buy new or replace a genuine diode T 30 generator rectifier, you can search on Mecc Alte's website to determine exactly what Diode you need to find is Diode T30? Then contact Mecc Alte so they can send it back to us. However, this method will take a long time because waiting for the response.
Method 2: Contact us directly via phone number, email, zalo or fanpage so that we can advise the right diode for your generator and give the price and delivery time of the main T 30 Mecc Alte Diode. the best carrier for you.
Method 3: Contact us via TTTT global page so that by entering your email via the contact section and we will give you a feedback about the genuine T 30 Mecc Alte Diode product as soon as possible.
---
TTTT Global Co.,Ltd
Address: L4 09-OT11, Landmark 4, Vinhomes Central Park, 720A Dien Bien Phu, Ward 22, Binh Thanh District, City. Ho Chi Minh, Vietnam.
Website: https://ttttglobal.com/en/
Phone: 0286 2728334
Email: Info@ttttglobal.com