The Mecc Alte alternator accessory support compatible operation with the conditions at the site. These accessories are manufactured by Mecc Alte ITALY and  ensuring that the alternator can fully meet the needs of the requirements of customer.
TTTT would like to introduce our below optional alternator functions and Mecc Alte accessories. Our additional services and solutions can satisfy most of alternator technical demand for all of application:
| | |
| --- | --- |
| Alternator accessories | Detail |
| Parallel Operation Generator | Parallel devices interface PDI &  PD 500 |
| Alternator environment insulation  |  Anti condensation heater, insulation system, IP23 +, IP43, IP45  protection standards |
| Alternator thermal protection |  Thermal protection device PTC, PT 100, Overheat protection |
| Alternator additional tools |  Current Transformer CT, Interface Devices DLI DXR, Permanent Magnet Generator PMG |
| Portable Alternator accessories | Ecologizer ECO1, Regulator RCM2, 2 bearing kit, Battery charge windings |
| PTO Alternator |  Terminal box, CB, Voltage meter, Control Box |
| Alternator Digital Display |  PTO digital display |
---
PARALLEL OPERATION FOR GENSET
This is a item for synchronization, manufactured and researched by Mecc Alte. This Mecc Alte accessory TTTT allows the technician to intervene to adjust the voltage as well as the basic parameters of the alternator.
MECC ALTE PARALLEL DEVICE – PD 500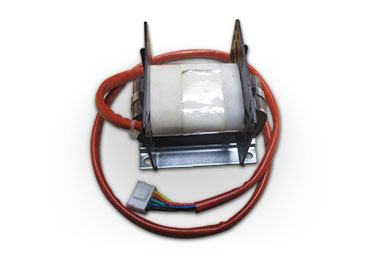 The parallel device (PD 500) is a unified module that allows alternator to operate in parallel with each other at typical reduced voltage or with constant voltage.
Parallel device (PD) is fitted as standard on generator series 40 – 43 – 46; for other series, it will be installed upon request. (See Parallel Operation Manual or Grid Guidelines for further information.)
MECC ALTE PARALLEL DEVICE INTERFACE – PDI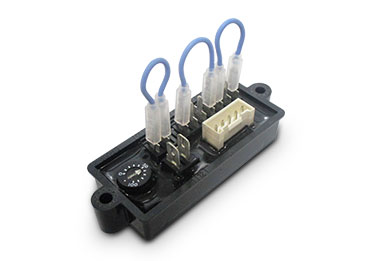 The Parallel Device Interface (PD-I) is a module that allows alternator and regulator communication. It receives information such as voltage input, alternator sensor and sends it to the AVR for adjustment.
The DROOP regulator allows fine tuning of the PD voltage drop, with a maximum range of 0 to 8% of the reference voltage, depending on the generator and specific load conditions.
---
ENVIRONMENTAL INSULATION SYSTEM OF ALTERNATOR
In order for the Mecc Alte alternator to be used in many different harsh environmental conditions, we need to equip additional accessories to support operation, maintain performance as well as avoid direct damage on the quality and durability of the alternator. Harsh environmental conditions can be mentioned such as: Sea salt vapor environment, condensate steam, hot sunny environment, desert or environment containing dangerous substances, radio waves… Let's find out with TTTT The following supporting accessories are included:
MECC ATLE ANTI CONDENSATION HEATER

Our entire range can be equipped with anti condensation heater of a capacity to match the kVA of alternator.
The voltage for the heater must be specified when ordering. New cylindrical cartridge heaters are available upon request.
MECC ALTE INSULATION SYSTEM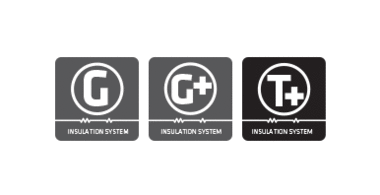 The Mecc Alte alternator insulation system uses Class H insulation as standard, but with an additional coating of EG43 gray varnish, which is a high temperature insulating enamel, which will protect the transmitter from moisture. and chemical penetration.
GRAY protection level is now standard for dynamo over 85kVA. If you use alternator in a harsher environment, you can further enhance this level of insulation protection. Protection level TOTAL+ uses a black plastic compound, which is the ultimate winding treatment and offers outstanding protection in really harsh environments. This rubber-like protective layer wraps the coils and protects them from moisture and chemical attack. In addition, it is also resistant to grain abrasion as it deflects any impact.
MECC ATLE INTAKE AIR FILTER

The environmental conditions for the Mecc Alte alternator are extremely diverse. There are some very limited standards regarding the degree of protection of machinery to which in certain cases must be applied. As standard, the Mecc Alte range is IP23, however upgrade systems are available to comply with IP23+, IP43 and IP45 of the IEC standard.
MECC ALTE RADIO INTERFERENCE SUPPRESSOR – RIS

The Mecc Alte radio interference suppressor complies with major standards for radio suppression. To comply with even more restrictive standards such as Mil STD 461 required by the customer, special filters need to be installed in the alternator.
TOTALLY ENCLOSED AS IP54 & IP56 PROTECTION STANDARDS
Although not available as an accessory to retrofit, we can offer totally enclosed (TEFC) machines. These comply with IP54 protection standards and even IP56
---
 MECC ALTE ALTERNATOR THERMAL PROTECTION
Thermal protection accessories are an integral part of a Mecc Alte alternator. They have protection mechanisms and functions, which help prevent overheating, sudden overloads that seriously affect the quality and performance of the dinamo. On request, it is possible to install one of the following devices as thermal protection.
PTC THERMISTORS
These components are assembled in the ends of the stator windings. They are usually set to travel at 150°C. When the preset temperature is reached, the thermistors emit a signal that can be used by a trigger device to protect the alternator.
THERMAL RESISTORS
PT100
The resistance of this device varies proportionally to the temperature of the coil where it is assembled. If combined with a thermostat, it allows the temperature to be set to the desired value at which the entire protection system will operate.
BIMETALLIC OVERLOAD PROTECTIONS
These devices have "Normally Closed" contacts that will operate immediately when the preset temperature is reached. If the temperature drops, the alignment will reset automatically.
---
ALTERNATOR ADDITIONAL EQUIPMENTS
MECC ALTE CURRENT TRANSFORMER – CT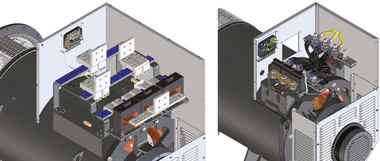 Mecc Alte offers on ECO 40, 43 and 46, a range of current transformer pre-installed on the alternator. We can supply current transformers to customer specifications, for protection or measurement or even with dual outputs.
DLI AND DXR – MECC ALTE INTERFACE DEVICE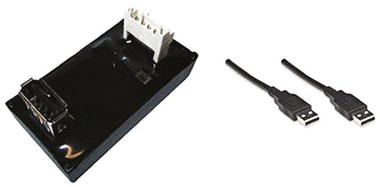 The interface device allows the connection of the AVR voltage regulator to a software on computer or a PLC monitoring device. It can connect with RS232, USB or RS485 protocols.
If using a computer, Mecc Alte provides this software solution to monitor and fully program its voltage regulator, is an AVR terminal and an AVR reader.
MECC ALTE PERMANENT MAGNET GENERATOR – PMG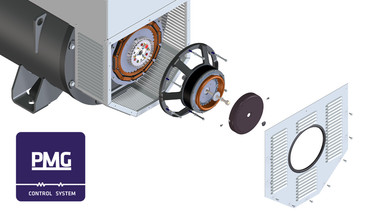 The permanent magnet generator system allows an additional set of PMG tools to be fitted to an existing detector. This means that the MAUX backend can act as standby in the event of a problem. No need to change the AVR, a kit can be kept in stock and retrofitted to our generators above 400kVA. From 180kVA to 350kVA (50Hz), PMG is only suitable for factory. Overload and transient response performance is the same as for MAUX and is shown in the machine's data sheet.
The Mecc Alte PMG is available on the ECO38 as a factory-installed option or on the ECO40, ECO43 and ECO46 as a factory-installed or second-hand option.
---
MECC ALTE PORTABLE ALTERNATOR ACCESSORIES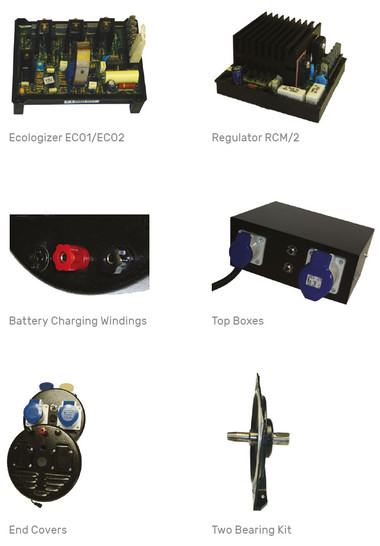 ECOLOGIZER ECO1/ECO2
In the case of power reduction, the ecologizer is a device allows control the transmission, acts on the engine control unit to reduce its speed and allow to reduce fuel consumption, cell atmospheric and acoustical contamination.
REGULATOR RCM/2
A patented electronic device designed to improve the output voltage accuracy on a capacitor-driven a.c of alternator.
This allows the alternator to achieve higher efficiency as far as voltage stability is concerned, regardless of changes in engine speed, load conditions and temperature.
BATTERY CHARGING WINDINGS
All alternators are available with battery charging coils and optional 12V direct current (DV) batteries with charging terminals.
TWO BEARING KITS
For the small range of alternators, a kit can be purchased that can be retrofitted to the alternator to create two parallel keyway bearings and add front legs.
END COVERS
A wide variety of end caps with sockets, circuit breakers and switches are available. Schuko and CEE sockets can be fitted to end caps in several variations to allow quick and easy assembly.
TOP BOXES
Many variations of the top box are available equipped with sockets, circuit breakers and toggle switches. They can be mounted directly to the alternators.
INGRESS PROTECTION
The alternator ingress protection meets IP21 standard. Kits or upgrade options for IP23 and IP45 are available on most models. Depending on the needs of customers, we will support upgrading to create the best quality products.
---
MECC ALTE PTO ALTERNATOR ACCESSORIES
MECC ALTE GEARBOX
High quality, heavy duty oil bath gearbox with plastic guard. Support operations and optimize performance.
MECC ALTE CONTROL BOX

Back panel, for easy monitoring from the tractor, the control box is IP54 protected.
Simple and reliable, the control box is available in 1-phase or 3-phase options.
Both options contain voltmeter, ammeter and frequency meter plus timers for ease of use. Equipped with two BS4343 external sockets for simple connection while protecting the user from impact.
In addition, a 3-phase, 30-milliamp differential switch and a two-pole circuit breaker provide protection.
---
DIGITAL DISPLAY OPTION FOR ALTERNATOR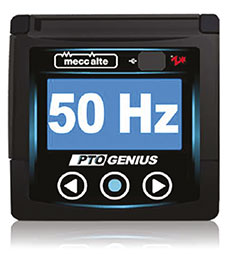 If the customer wants to see visually with the display, the PTO Genius is an accessory designed to support that. PTO Genius is an advanced control module that controls the electrical parameters of the alternator. Hz, Vac, Amps, kVA can all be controlled and monitored.
The display is large and easy to read in all conditions and instructs the operator on safe use and operating conditions. Hours of operation are logged to ensure an easy-to-follow maintenance schedule to extend life even further.
---
TTTT Global
Address:  Landmark 4 Building, Vinhomes Central Park, 720A Dien Bien Phu Str, Ward 22, Binh Thanh District, Ho Chi Minh City, Vietnam.
Website: https://ttttglobal.com/en/
Hotline: +84286 2728 334
Email: Info@ttttglobal.com