12 & 24 Volt battery charger introduction
Along with the development of technology and technical design in the production of generators, Mecc Alte has embarked on research and production of a completely new product after many years of research, testing on each generator. Mecc Alte battery charger  has been released to the market as a matter of course after the quality has been guaranteed and recognized.
The 12 volt generator battery charger and 24 volt generator battery charger are originating from the UK, with EU high quality standards, the product has been certified by most of the EU authorities to ensure user-friendly and user-friendly. The charger promises to be a new bright spot for Mecc Alte Group.
Mecc Alte is one of the largest corporations in the world in the industry, so we always aim to be most convenient for our customers as well as for the future of the industry. The delegation always researches and develops more and more perfect products. Generator battery charger is one of the things that the corporation has done and has a long-term strategy. Package: alternator + battery charger + controller will help customers feel synchronous and secure about quality, origin and brand.
Mecc Alte generator battery charger TTTT has 4 main types depending on the needs of customers as well as quality, ensuring that when using, customers will have a great experience and extremely reassuring about the battery charger. Each type of chargers has been checked extremely carefully from the smallest stages, the quality is definitely confirmed on the market.
---
Advantages of Mecc Alte battery charger for your diesel generator (DG)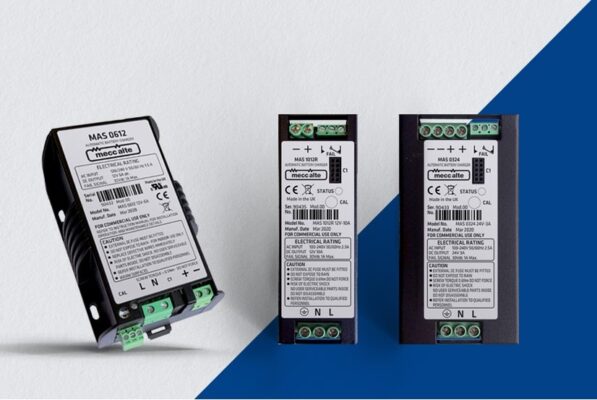 If you want to save time, want to use a valuable and high-quality product that always meets customer needs in terms of performance, longevity and durability before the impact factors, the Mecc Alte battery charger for diesel generator is the an indispensable option for you.
1 year warranty with professional technical support
Besides a quality product, a good customer care system is provided by us. Product warranty period is 1 year, can be longer depending on customer needs. We TTTT Global – a team of technicians professionally trained by Mecc Alte are always ready to support whenever customers have problems with the dg battery charger.
Made in UK with EU quality standard
The Mecc Alte battery charger for standby generator has only a single manufacturing plant in the UK, meeting EU and world standards, so the value we bring is different from all other poor quality products. Along with the product are preeminent features with many benefits. In addition, all products supplied by TTTT can be checked through the global Mecc Alte product system, which ensures reliability for customers.
Safe and efficient charge
Mecc Alte is using 3 stage battery charger technique, which can make battery charge quickly and safety.
---
12V & 24V Diesel Generator Battery Charger Price List
We would like to provide you with 12V battery charger price and 24 volt battery charger price of Mecc Alte (Made in the UK). All TTTT products are sent with a copies of the import document, certificate of origin and quality certificate to prove that our charger is manufactured and tested in accordance with the strict process of Mecc Alte before being shipped to consumers.
Sale policy for genset battery charger price: 1 year warranty from the date of shipment in Ho Chi Minh. Prices below are retail prices excluding VAT, Excluding shipping, Delivery in EXW Ho Chi Minh.
Mecc Alte Ucharge: generator battery charger price.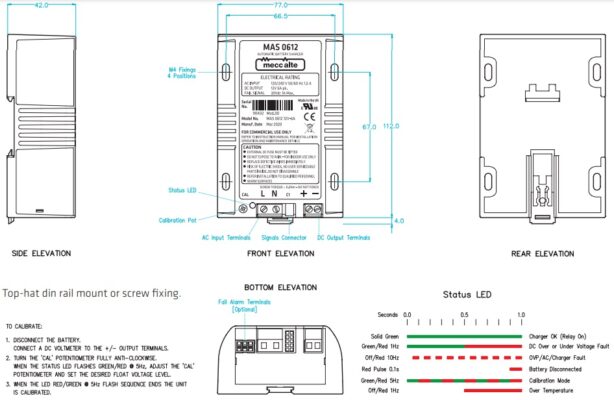 | | |
| --- | --- |
| Generator battery charger price | Price – Euro |
| 12V, 6A | 71 |
| 12V, 3A | 75 |
| 12V, 6A – Relay | 66 |
| 12V, 3A – Relay | 66 |
Contact TTTT to get the better 12V battery charger price
12 volt 6 amp battery charger is the most popular and trusted generator charger in the industry because of its good performance, fast charging speed and durable life. The most outstanding feature of this model is that the 3A series completely replaces 5A chargers with higher speed and value, which has been proven and tested by Mecc Alte for a long time. Therefore, when using, customers can rest assured that they choose to avoid buying excess demand.
Mecc Alte Scharge: DG battery charger price for 12V & 24V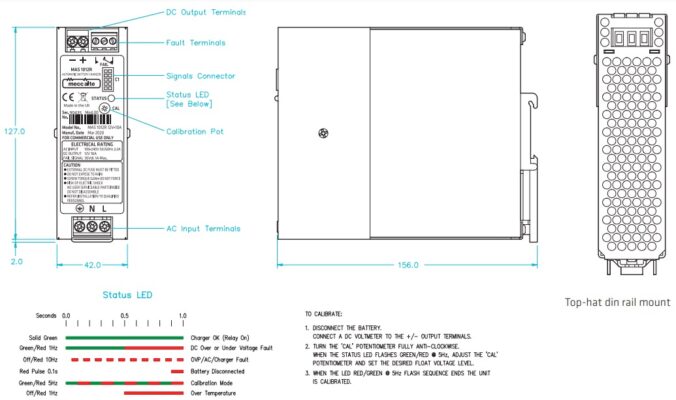 | | |
| --- | --- |
| DG battery charger price | Price – Euro |
| 12V, 10A Relay | 158 |
| 12V, 5A Relay | 158 |
| 24V, 10A Relay | 158 |
| 24V, 5A Relay | 159 |
Contact TTTT to get the better price
The sCharge generator battery charger 12v and 24v generator battery charger for an outstanding fast charging speed, with a small design that feels luxurious and different. The charging speed of this charger is about 50% faster than conventional chargers.
This is a study based on a comparison when two equivalent chargers with Mecc Alte chargers operate in parallel. Thereby, it can be seen that the quality and most advanced technology of the charging circuit has been integrated by Mecc Alte on sCharge 12 volt 10 amp battery charger.
Mecc Alte Icharge: 24 Volt DG set battery charger price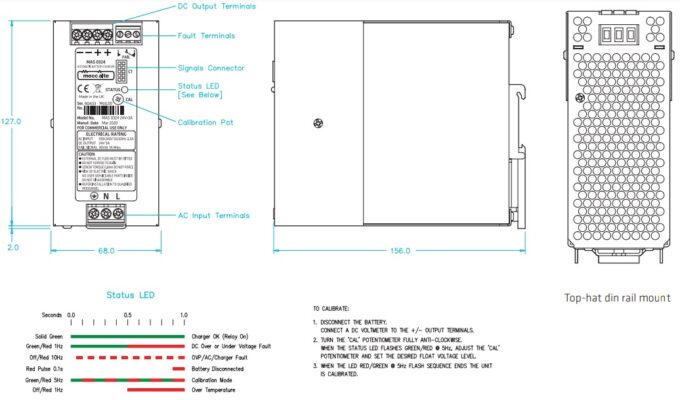 DG set battery charger price: 24V, 10A Relay ( made in the UK):  229 Euro
Contact TTTT to get the better 24V battery charger price
This battery charger 24 volt price is reasonable because this model is the most advanced charging line of Mecc Alte, for perfect speed and stability. iCharge chargers are meticulously researched at each stage before production. The best standards of 24v 10a battery charger is charging circuit include: Charging speed must be fast; Durability, longevity must be high; Stability must be absolute.
Mecc Alte Smartcharge: 24 Volt 20 Amp generator charger price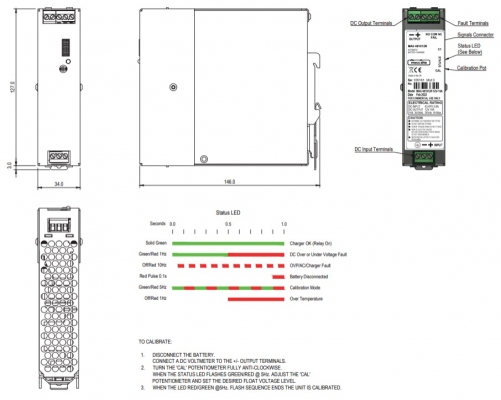 Generator charger price: 24V, 20A Relay ( made in the UK):      495 Euro
Contact TTTT to get the better price
24v 20a battery charger is the biggest output model of Mecc Alte generator battery charger production line, which is made in UK.
Note: When buying charger products, you need to carefully check the following steps to avoid buying cheap battery chargers, fake goods, poor quality or copies because when you buy poor quality goods, it will not only affect your progress of your work but also damaging the involved equipment. Therefore, please check carefully before purchasing the factors below.
Genuine Mecc Alte stamp and serial number.
Warranty stamp of TTTT Global.
CO (Certificate of Origin UK).
CQ (Certificate of Quality by Mecc Alte).
Battery charger prices are usually in Euros because Mecc Alte is an ITALY company. Calculating prices in EURO will ensure that customers do NOT effected from multiple currency conversions in the Mecc Alte's global supply chain.
---
Features & Benefit of Mecc Alte UK Charger
Important Features:
Constant current / constant voltage.
Automatically returns to float mode.
Reverse polarity, short circuit and current limiting protection.
Automatically resume operation when the fault condition is removed.
Increase and balance the transmission.
Power saving mode.
No moving parts.
Chargers can be linked together.
High performance.
Key Benefits for Generator
Safe charging circuit for a variety of batteries.
Prevents damage to charger and battery, provides safe and reliable operation but does not cause overheating
Make sure the charger continues to work without manual resetting.
Helps improve battery life and performance.
Make sure the battery maintains enough power at all times.
Ensure longer battery charger life.
Provides remote alerts in the event of a power failure.
Provides faster charge cycles for discharged batteries.
---
 Where to buy Mecc Alte Generator Battery Charger?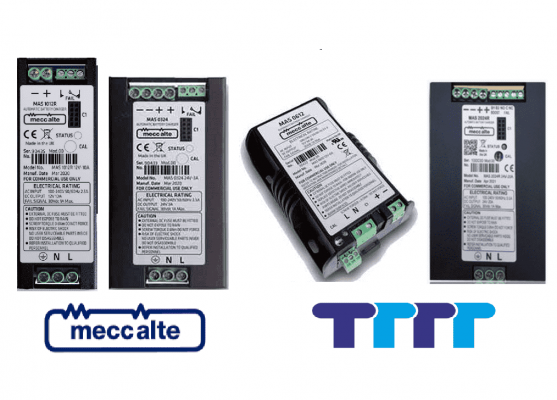 After many years of development in the generator industry and the heavy industry, now, TTTT – The official representative of MECC ALTE in Vietnam and Cambodia is responsible for distributing,  implementing warranties, installing and instruction customer to use a battery charger  for all MECC ALTE products including generator battery charger.
Our customers will experience extremely good service, one of the things that make TTTT successful. Excellent product quality from Europe, short delivery time and long warranty period, complete import documents (Alternator; Battery Charger; Generator controller) are things is confidence to provide to customers.
---
Contact us for more information about smart battery charger, if battery is not charging
TTTT GLOBAL co Ltd,.
Address:  Landmark 4 Building, Vinhomes Central Park, 720A Dien Bien Phu Str, Ward 22, Binh Thanh District, Ho Chi Minh City, Vietnam.
Website: https://ttttglobal.com/en/
Hotline: +84286 2728 334
Email: Info@ttttglobal.com