The 12V charger is Mecc Alte's Smartcharge DC 120-LC charger also known as hybrid auto charger that provides a cost effective solution for most industrial battery charging requirements.
The 12V 5ah battery charger uses the latest high efficiency mode switching technology and microprocessor control, so Smartcharge DC 120-LC is suitable for most sealed batteries or water batteries and users can Easily calibrated to suit the battery in use. The multi-stage intelligent charging feature ensures accurate and efficient charging of batteries, and is designed for a long-term connection to batteries, keeping them fully charged without overcharging.
Mecc Alte battery charger Smartcharge DC 120-LC  is fully protected against overload, input polarity reversal, battery reverse connection, overvoltage and overheating.
Smart charger circuit Ucharge Mecc Alte – TTTT Global
---
12V DC-DC charger smartcharge input specifications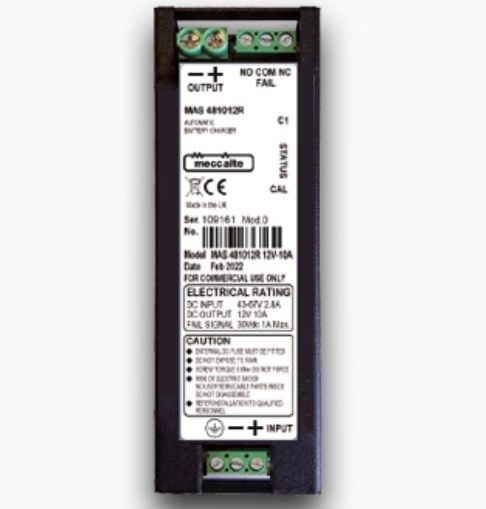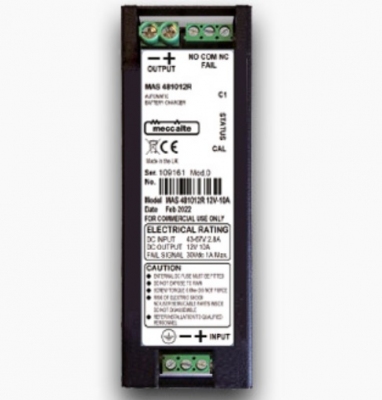 Voltage range: 34 – 67V AC
Compatible Inputs: 2.8A – 48 VDC
Maximum Input: 5.0A – 48 VDC
---
12V DC-DC charger smartcharge output specifications
Voltage/Current: 12V – 10A 12V charger TTTT
Ripple and noise ±0.5%
Regulation current ± 0.5%
Regulated load ±1.0%
Efficiency up to 89%
Overload protection: Constant current limiting/folding
Overheat protection: Auto restore combined output interrupt
Reverse battery protection: Automatic protection, disabled when in PSU mode.
---
Warning and smartcharge level of 12V charger DC-DC
DC output voltage: 13.8 V
AC/charger failed: AC input or DC output voltage control lost
Low DC voltage alarm: Float voltage drop 12%: Alarm, drop 8%: Reset
High DC voltage alarm: Float voltage increase 7%: Alarm, increase 5%: Reset
Overvoltage protection: 16V instantaneous lock
Battery Disconnect: Open circuit on DC output (Disabled in PSU mode)

---
Smartcharge isolation 12V DC-DC charger 
 Withstand voltage: Input – Output 1.5kV AC
Isolation resistance: Input – Output 500V DC / 100M Ohms
---
Environmental characteristics 12V DC-DC charger
Working temperature -10ºC to +50ºC
Working humidity 20 – 90% RH
Storage temperature -20ºC to +85ºC
Storage humidity 10 – 95% RH
Unpacked weight 800 grams
---
Material for manufacturing battery charger 12V DC-DC charger
Aluminum / RAL9005 smooth texture in black
References: 12 volt 6 amp battery charger
References: 12 volt 10 amp battery charger
---
Contact system for warning relay problems of smartcharge 12V DC-DC charger
Type C relay contactor does not contain volts to indicate fault alarm condition. The relay contacts de-energize 60 seconds after a fault occurs. Overvoltage will alarm off voltage protection de-energizing the contacts immediately.
---
Termination – Mecc Alte 12V charger

DC-DC
DC input and DC output
Connection terminates with surge clamp screw terminals and will accept 6mm2 braided cable.
Optional error alarm
Connect the terminal to a surge clamp screw connector and will accept 2.5mm2 braided cable.
Connector 'C1' (signal)
Pins 7 and 8 must be linked when the charger is also acting as a PSU.
NOTE: Reverse battery alarm and battery disconnection are disabled in PSU mode. The remaining pins are for expansion module, communication interface, firmware upgrade, etc. and should not be used.
---
Dimensions and interface of Mecc Alte smartcharge 12V

DC-DC

charger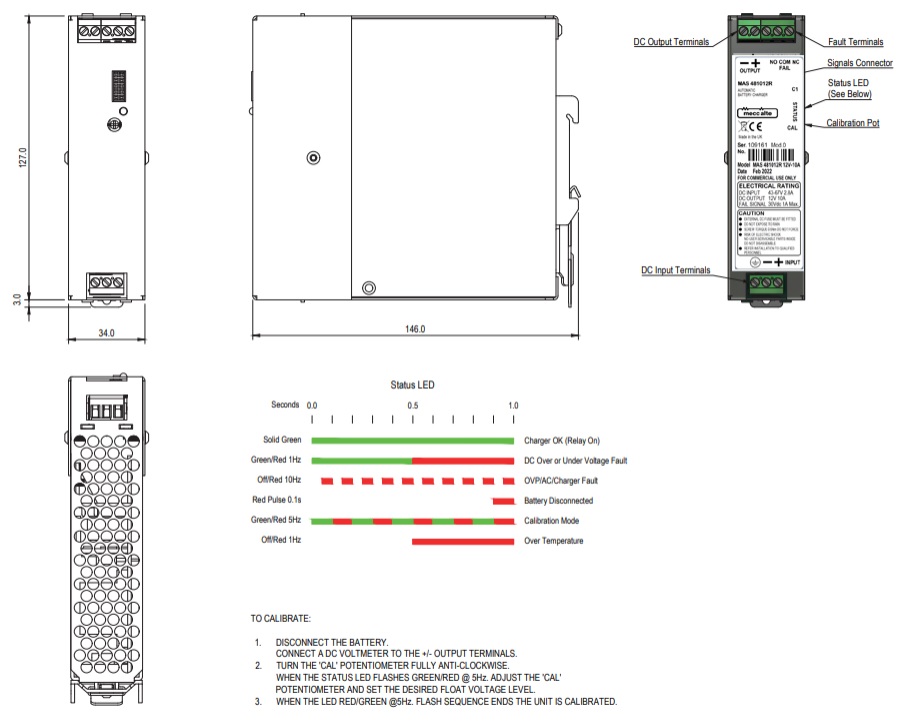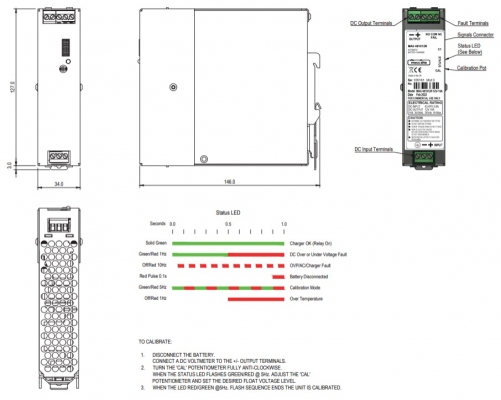 ---
Features of SmartCharge 12V DC-DC charger
Cost-effective
Microprocessor control
Compact size
Closed electronic structure
Powerful and highly reliable
Automatic multi-stage charging (3 stage battery charger)
Use allows continuous download
Protection measures:
Input polarity

Short circuit and overload

Overvoltage

Over temperature

Reverse battery
Universal AC input range
Low noise
Natural cooling
Simple calibration process
Comprehensive alarm monitoring
Optional fault alarm intercom
---
Applications of SmartCharge 12V DC-DC charger
Hybrid generator.
Battery charger for engine control.
Hybrid assistance system.
Lighting DC
---
Contact TTTT Global Co., Ltd to learn more details about 12V 150ah battery chargers:
Address: Landmark 4, Vinhomes Central Park, 720A Dien Bien Phu, Ward 22, Binh Thanh District, City. Ho Chi Minh, Vietnam.
Website: https://ttttglobal.com/en/
Phone: +84 286 2728334
Email: info@ttttglobal.com