1. TTTT Global, dealers of VOLVO PENTA, MECC ALTE, SICES.

Picture 1: TTTT's Logo (Dealer of VOLVO PENTA, MECC ALTE và SICES)
TTTT Global Co., Ltd was established in 2015 in Singapore and Vietnam.
TTTT Global has exported a lot of orders to countries such as Cambodia, Singapore, Indonesia, Laos, Philippines, Myanmar, Thailand … To continue developing the market in Southeast Asian countries, TTTT has established subsidiaries in Cambodia, Laos, Myanmar with its mission is to stock products, strengthen sales network and organize after-sales.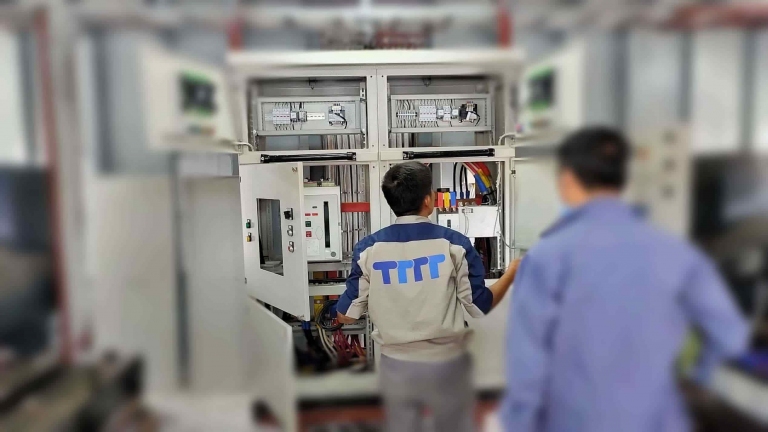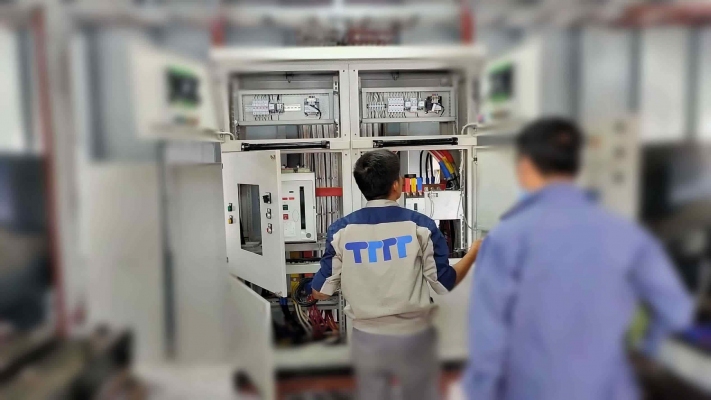 TTTT Global Co., Ltd has created the trust of major generator components manufacturers in the world, so it is authorized by industrial corporations with hundreds of years of age to become Officially Dealer. responsibility for brand development, product distribution and warranty execution for them in Vietnam and Cambodia, they are: VOLVO PENTA (Sweden), MECC ALTE (Italy) and SICES (Italy)
---
2. A brief overview of brands and products VOLVO PENTA, MECC ALTE & SICES.
2.1. VOLVO PENTA: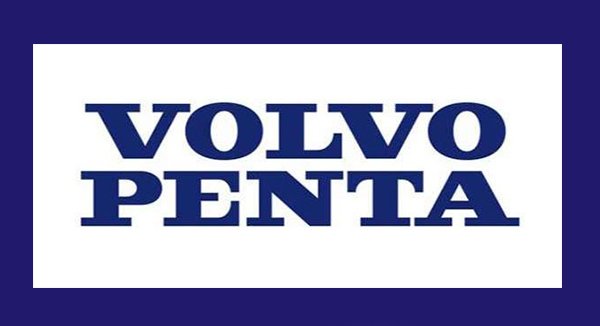 Picture 2: VOLVO PENTA LOGO
Video 1: VOLVO PENTA HISTORY – Source: Volvo Penta
VOLVO PENTA is a large Swedish corporation over 150 years old in the industry. Up to now, our products have covered almost all countries around the world. For example: Generator assembly engine; our engines assemble construction equipment (fire pumps, excavators, excavators, bulldozers).
Volvo Penta engine always focuses on changing and conducting upgrades to suit the environment and use efficiency for customers, our mission is "Customer success, We success", customer success and satisfaction, environmental friendliness, advanced development of science and technology are the factors VOLVO PENTA is aiming for.
Volvo Penta spare parts are the same, they are manufactured according to EU standards, each type of spare part has a long-term warranty, giving customers peace of mind when using. Each smallest component produced must follow our advanced technology process. When manufacturing VOLVO PENTA spare parts, uses conveyor robot, the accuracy is almost absolute.
2.2 MECC ALTE: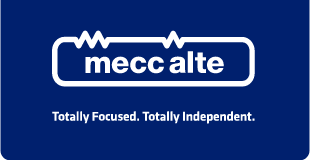 Picture 3: MECC ALTE LOGO
Video 2: MECC ALTE INTRODUCTION – Source: Mecc Alte
Mecc Alte alternator Group (Italy) is one of the long-standing giants in the industry in the field of research, development and production of alternators. Italy is a country with an advanced industry, so MECC ALTE's products always meet the best quality standards of Europe and the world.
The main products of MECC ALTE, considered the strength and the face of the group can be mentioned such as:  Alternators, Charger and Mecc Alte generator parts. In order to create the most convenient package for customers MECC ALTE has successfully modified and researched the 12V and 24V battery charger (made in UK), this is an extremely important new step in the strategy of exaggerating convenient components with large scale.
MECC ALTE generator has a total of 4 major factories in the world, including: Italy, UK, China and India. Each factory will apply manufacturing technology and comply with the strict regulations of MECC ALTE to ensure that every single alternator or 12V generator battery charger , the 24V battery charger must be complete with highest quality.
2.3 GENERATOR CONTROLLER.
In a complete generator, if you say the engine, the alternator is the body, so the generator controller

 

like the brain. They are programmed to be able to understand the principles and functions of engines and alternators, thereby giving the most accurate figures about performance as well as the basic variability of engine and alternator parameters.

The generator controller will show us the basic parameters of the generator and provide warnings when the generator fails. The functions displayed on the generator control screen (LCD display) allow the machine to automatically shut down when the machine fails to protect the relevant parts. Famous brands in this field such as: Deepsea controller, Sices, COMAP, SMARTGEN,..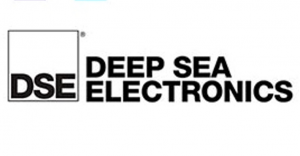 Picture 4: DEEPSEAGENERATOR CONTROLLER LOGO
---
3. SUMMARY OF TTTT GLOBAL'S ROLES IN VIETNAM AND CAMBODIA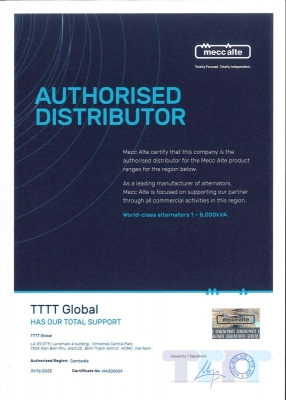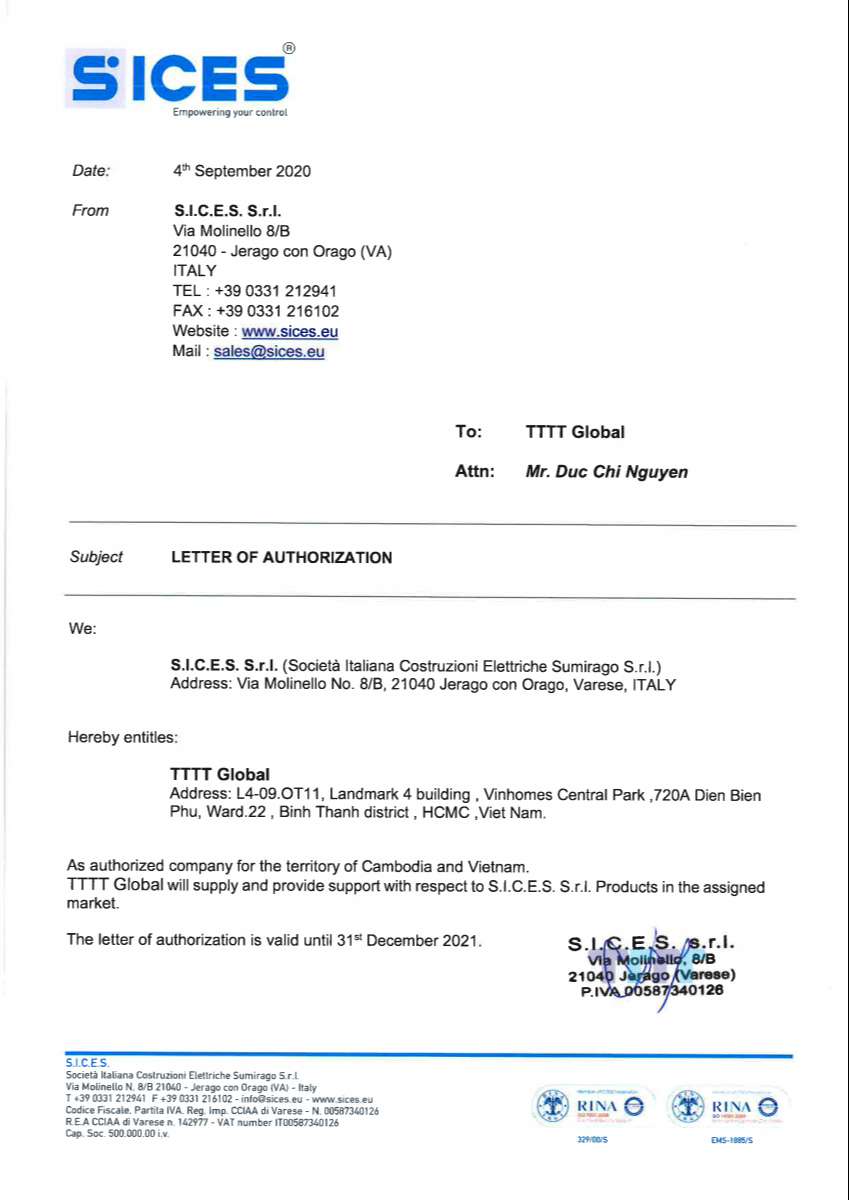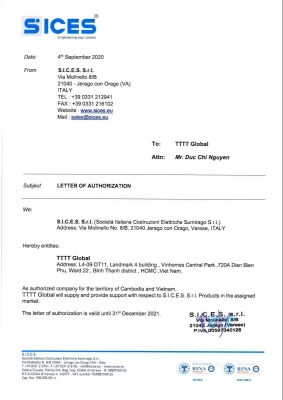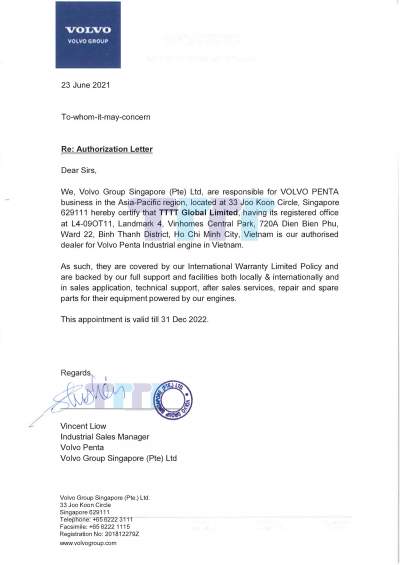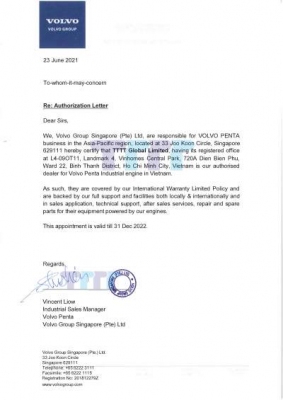 In early 2021, TTTT continued to be authorized to act as the Official Representative: VOLVO PENTA Vietnam for diesel engines for generators and construction machines; MECC ALTE Vietnam for alternators and battery chargers 12V, 24V; SICES Vietnam for generator controller. In addition, TTTT is also distributing DEEPSEA in Vietnam. 
Above is all the most basic information of all the products that TTTT is distributing as well as representing. We will always strive to fulfill its responsibilities as well as bring customers the best products in the industry in particular and in the generator industry in particular. All products of TTTT have clear origin, complete documents as well as long-term warranty, promising to bring the best confidence to every fastidious customer.
---
Contact us for more information at:
TTTT GLOBAL co Ltd,.
Address:  Landmark 4 Building, Vinhomes Central Park, 720A Dien Bien Phu Str, Ward 22, Binh Thanh District, Ho Chi Minh City, Vietnam.
Website: https://ttttglobal.com/en/
Hotline: +84286 2728 334
Email: Info@ttttglobal.com