Currently, the demand for replacement parts of customers using VOLVO PENTA engines is increasing due to the popularity of this brand in Vietnam and Cambodia. Many customers are trying to look for part information online by searching for Volvo Penta engine parts catalog or even trying to Google epc online volvo penta (Electric Part Catalog) but most of Volvo Penta part information are not published.
However, there are many customers who are still struggling to know how to find the part number that needs to be replaced correctly, the following article TTTT will provide the most detailed instructions on how to search for engine parts VOLVO PENTA such as: Volvo generator parts or Volvo Penta fuel pump replacement…
---
1. Find Volvo Penta engine serial number & engine model on the nameplate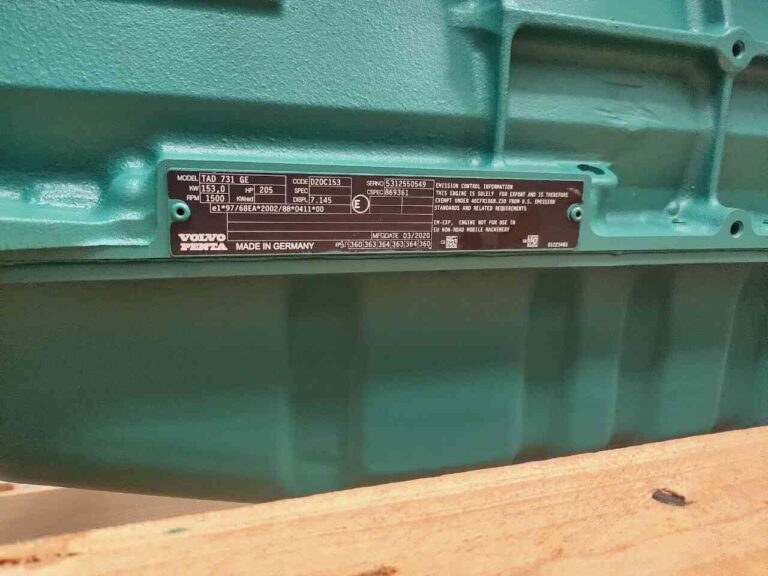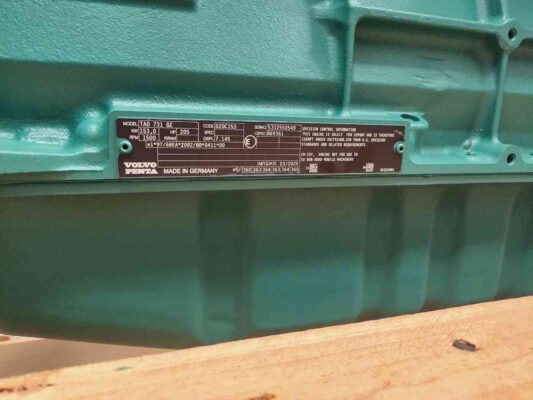 Each Volvo Penta engines for sale has a metal engraved nameplate attached to the engine block, this nameplate shows all the information of the engine such as: Model, serial number, capacity, rpm, origin, … so that customers can grasp the most basic view of the engine. Your task is to remember the Model and Serial number of the engine so that you can check on EPC online volvo penta TTTT for maintenance services or replacement parts when necessary.
When there is a need or help with technical or spare parts such as Volvo Penta fuel pump problems or Volvo Penta starter replacement, customers only need to provide the Model and Serial Number of the engine, TTTT will be able to check the engine origin such as: Year of manufacture, place of location, inspection history and errors that the engine has made and fixed,… In addition, TTTT can also check the spare parts codes that need to be replaced for customers through the Volvo Penta system globally. This is a convenience for users and providers.
---
2. Find serial number of old Volvo Penta parts needed replacement such as: on fuel, air, oil filters
This is a more detailed step, after receiving a completely new engine, customers can write down the part's code in the spare parts appendix which is fully documented in the VOLVO PENTA engine manual. when taking notes, later just flip it out and give it to TTTT, We will easily supply the corresponding spare parts.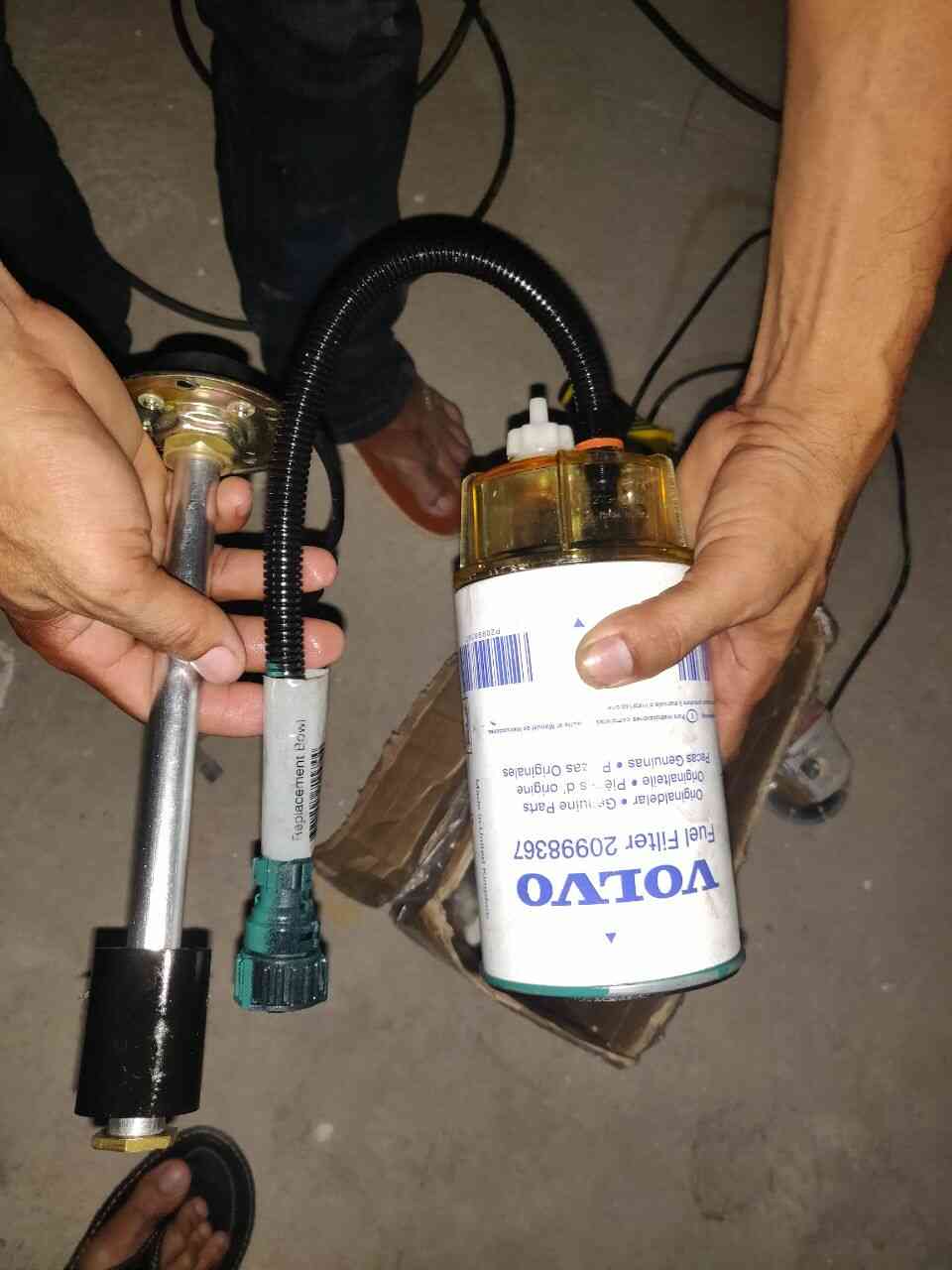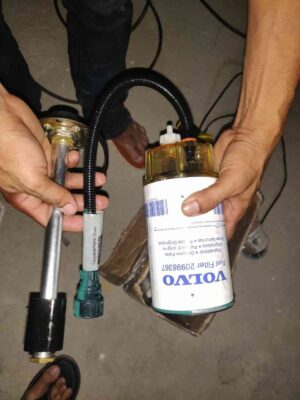 In case the customer loses the spare part appendix or does not make a note, the old Volvo Penta part's serial number can be provided to TTTT, usually this number is located on the body of the spare part, very easy to find, the above are 2 extremely basic directions to be able to buy Volvo Penta engine parts correctly.
Reference: Volvo Penta oil filter
Reference: Volvo Penta coolant
---
3. Find serial number, when engine nameplate & parts number are lost
In the event that the Volvo Penta engine is too old or has been reassembled by outsiders, the engine nameplate may be lost, and the part number will be faded, what do we need to do to be able to maintain it? Proper maintenance when facing this problem. The only way is to directly contact the Official Authorized Representative of Volvo Penta – TTTT for assistance.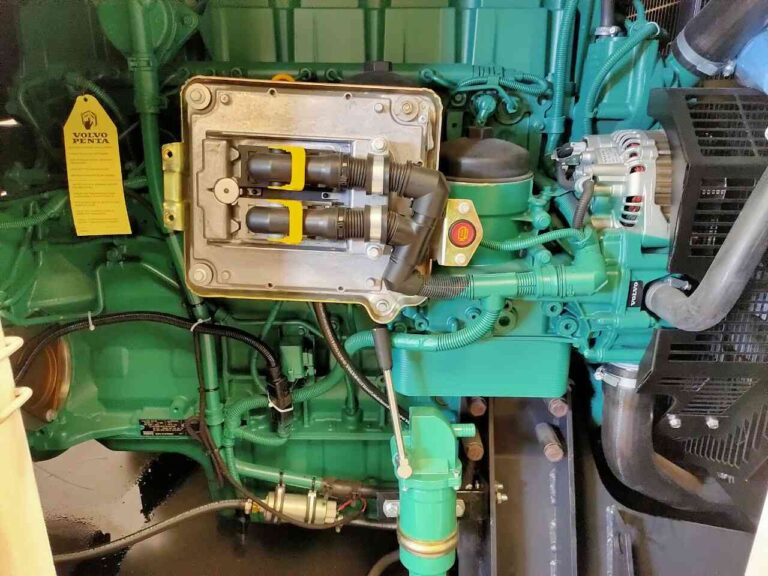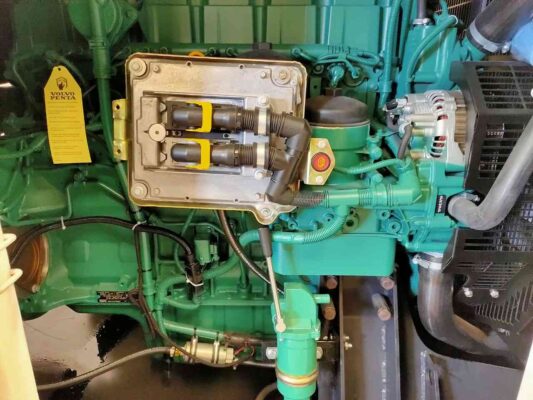 We have a dedicated cable kit manufactured by VOLVO PENTA, called VODIA that can be connected to ECU, now we can get all the engine information in the most detailed way. This is a common case in the problem of overhauling the VOLVO PENTA engine when you want to save costs, hopefully with TTTT, customers will be satisfied with the quality of service.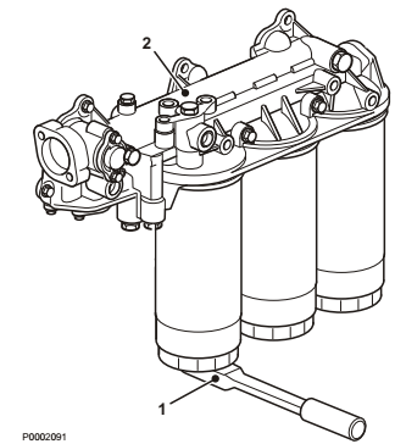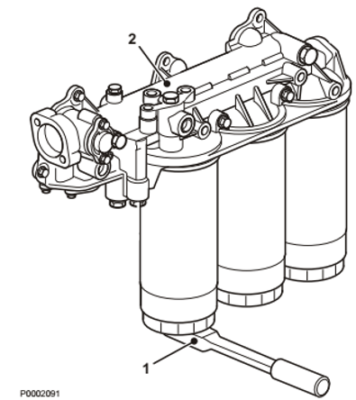 ---
If you need more part information such as Volvo Penta low pressure fuel pump and Volvo Penta high pressure fuel pump, pleae contact us as below:
TTTT GLOBAL co Ltd,.
Address:  Landmark 4 Building, Vinhomes Central Park, 720A Dien Bien Phu Str, Ward 22, Binh Thanh District, Ho Chi Minh City, Vietnam.
Website: https://ttttglobal.com/en/
Email: Info@ttttglobal.com

---
CATEGORY: VOLVO PENTA DOCUMENTS
RELATED POSTS
---