This document includes details of each part of the VOLVO PENTA engine for generators of models D5, D7, D13 and D16. Through this file, customers can understand the basic product as well as the principle of all systems in our diesel engine such as: Common rail injection system, Fuel, Cooling, Lubrication, Vibration, Noise, Electric and engine exhaust system.
Below, TTTT would like to briefly summarize the main content of the parts in this file so that customers can easily find information what you need. Customers can also download file detailing the design of each part of the VOLVO PENTA engine, click to download (PDF file)
Volvo Penta Technology – Source: Volvo Penta
---
General information of VOLVO PENTA diesel engine
Customers can know basically about common rail injection system TTTT and the VOLVO PENTA engine, the outstanding points in the technology that applies to the engine. Details of each position, each gear as well as each screw will be listed in this section. In addition, for each different series of the engines, there will be a different structure in a few small parts, but in general, everything is optimized to ensure fuel economy, compact design but still ensures outstanding performance.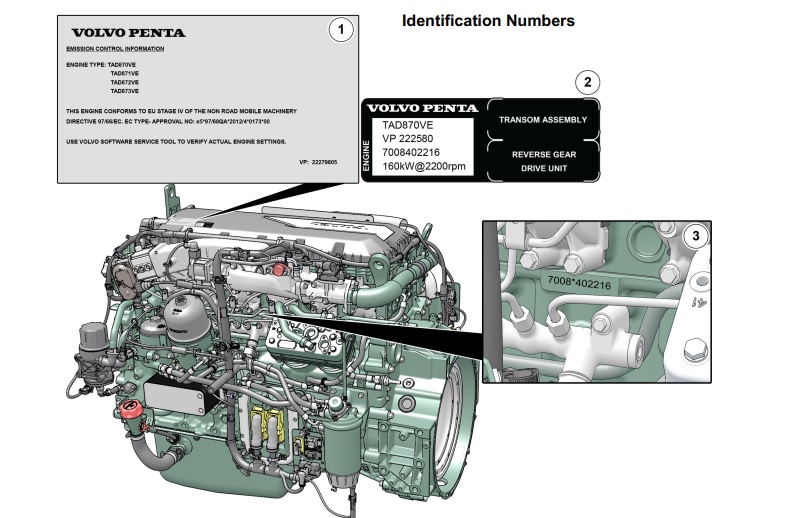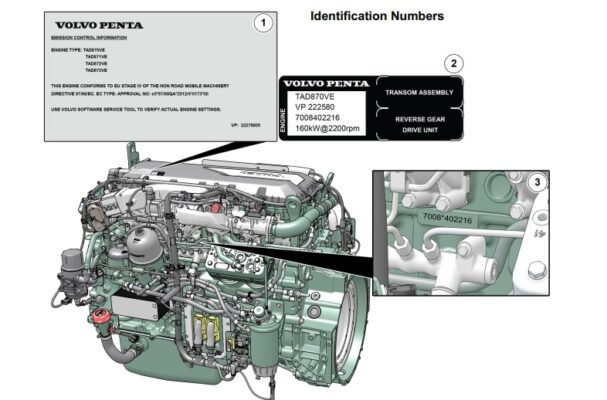 ---
Volvo Penta diesel engine lubrication system
Details of the diesel engine lubrication system and operating principle will be shown in this section. Through color illustrations, it is easy for customers to recognize and distinguish, contributing to maintenance and repair as well as shaping errors that appear whenever there is a sudden problem.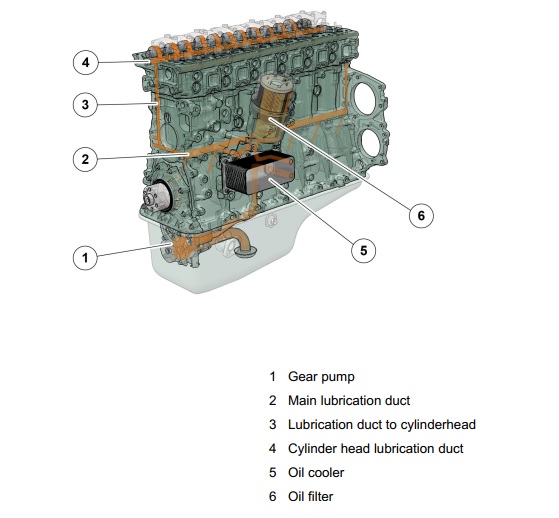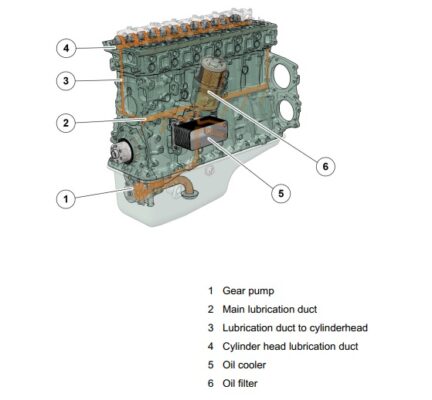 ---
Volvo Penta diesel engine fuel system 
In diesel engine fuel system, The number and location of fuel filters, fuel lines as well as small details such as joints, joints will be shown in this section. In addition, one of the factors that creates the power of VOLVO PENTA technology is the most advanced electronic injector system, and of course everything is controlled in a orderly manner under the supervision of the technology. monitoring of the ECU (Engine Control Unit) of the engine.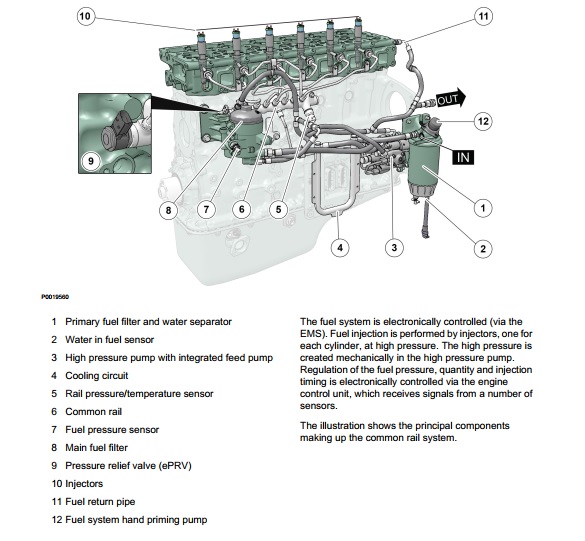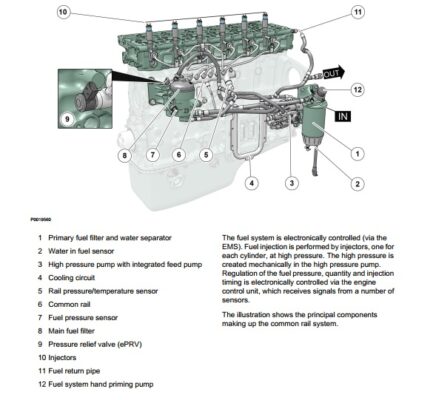 Reference: Volvo Penta manuals
Reference: Generator maintenance schedule
---
Engine noise reduction, anti vibration & emission system
The Volvo Penta engine noise reduction has 2 turbochargers, under the supervision of a moderate flow when the fuel is injected, all of these creating a smooth operating system and no sound pollution. Another optimal thing is that the VOLVO PENTA engine is one of the most environmentally friendly engines because of its emission safety, always at a certain allowable level and complying with all the strictest principles of the organization. World environmental organization by the fact that the VOLVO PENTA engine got RoHs2 standards as emission system.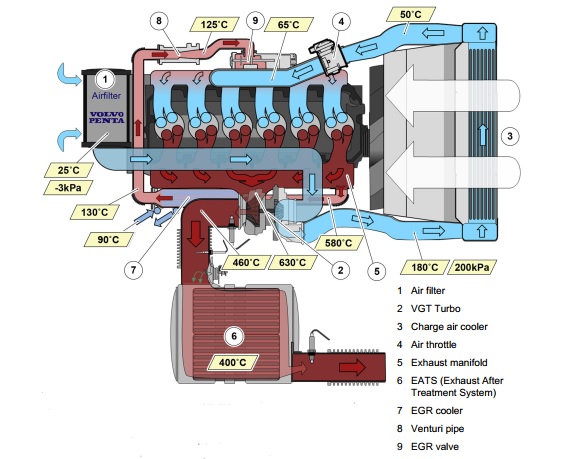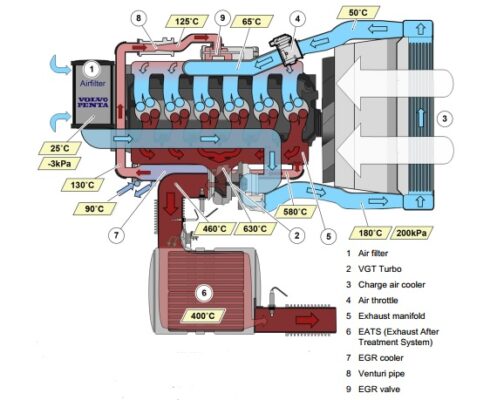 ---
Volvo Penta diesel engine cooling system
As other engines, the diesel engine cooling system is a very important role in their operation. VOLVO PENTA engine always adheres to the criterion of compactness but ensures high efficiency, so the cooling system is also designed to be extremely convenient and compact, always ensuring performance as well as keeping the operating state stable for the engine. In addition to having a good system, especially, if using a combination of VOLVO PENTA's coolant, the engine will have the best performance as well as a long life.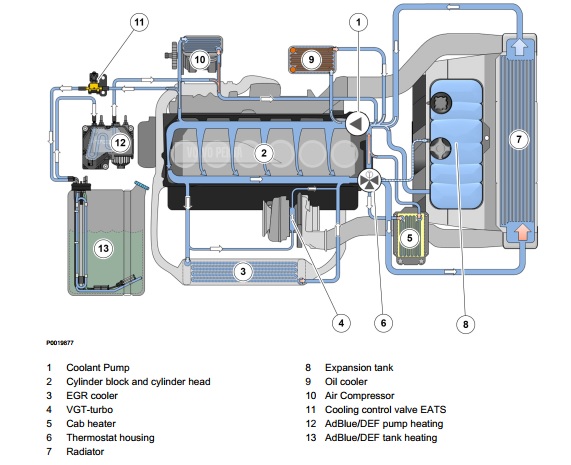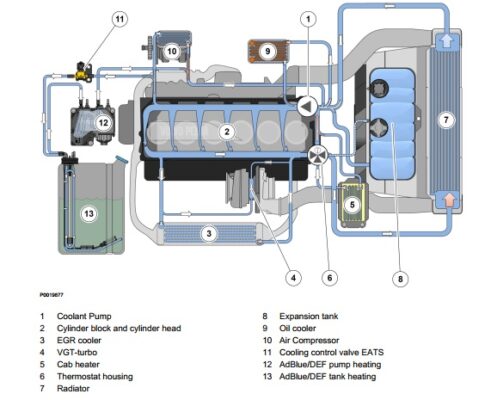 ---
Volvo Penta diesel engine electrical system 
One of the prerequisites for shaping the VOLVO PENTA brand is the world's best engine power system, which is monitored by the Engine Control Unit (ECU) – the brain of the engine. All traffic, all activities are controlled and signaled safely and effectively. Not only that, this system creates for the engine a benefit of saving fuel, saving oil,…all of which must be the most economical but for the best efficiency.

---
If you need more information about Volvo Penta spare parts or common rail injection system , please contact us at:
TTTT GLOBAL co Ltd,.
Address:  Landmark 4 Building, Vinhomes Central Park, 720A Dien Bien Phu Str, Ward 22, Binh Thanh District, Ho Chi Minh City, Vietnam.
Website: https://ttttglobal.com/en/
Email: Info@ttttglobal.com
---
CATEGORY: VOLVO PENTA DOCUMENTS
RELATED POST
---