When using a diesel generator, the most important part to focus on is the generator diesel engine, this is a component that needs to consider many factors from brand, efficiency, fuel consumption, durability, resale value and spare parts.
All the factors listed above create the value of ownership for engine, Volvo generator engine is the best brand in terms of optimizing the cost of ownership today. To have the most overview of how to calculate, the following article, TTTT will learn with you.
1. Why is Total Cost of Ownership for Volvo generator engine so important?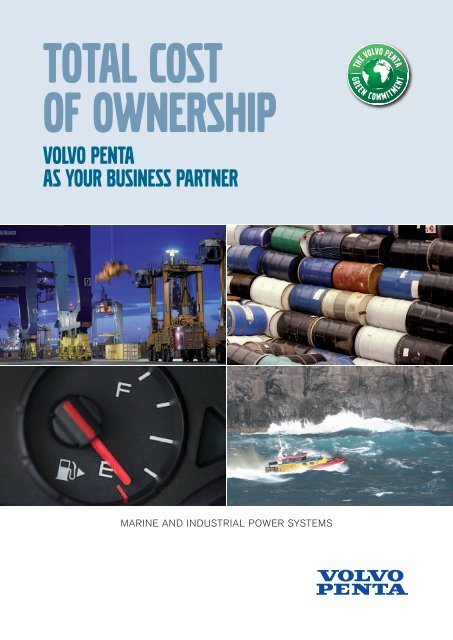 Understanding the total cost of ownership (TCO) of an industrial diesel engine included generator diesel engine TTTT will help you make a better investment and buy a more reliable engine, but there are many factors that need to be considered. To help you better manage your TCO, Volvo Penta industrial engine has created a series of articles on the different ways you can get more out of your engine.
When calculating TCO, there are some obvious costs such as fuel consumption, servicing and maintenance. But there are also less obvious factors that can be overlooked, such as resale value, accessibility, reliability, durability, and spare parts availability. To have a complete TCO, you need to account for all costs – direct and indirect – from the initial purchase until it is scrapped or resold.
When calculating the total cost of ownership, there is also a tendency to focus on the direct costs that are visible and to ignore some of the indirect costs that can be found in the finer details. In general, the total cost of ownership includes:
---
2. How to calculate Total Cost of Ownership from Volvo Penta application software
VOLVO PENTA has researched and created TCO estimation software for its engines based on years of research experience. High precision parameters help support customers with the most optimal view when using. This software is provided for use by the Authorized Representative, and in Vietnam and Cambodia, TTTT Global Co., Ltd is acting as the Customer Support Representative.
When there is any need for generator selection as well as total cost of ownership from VOLVO PENTA engine or any generator or brand engine, customers can contact TTTT, We I will rely on my software and experience to analyze the best support for customers. Besides, TTTT has a team of engineers with many years of experience working with VOLVO PENTA, ensuring the engine is always maintained at the best stability and efficiency.
Reference: Common rail injection system
Reference: Volvo Penta engine parts catalog
---
TTTT GLOBAL co Ltd,.
Address:  Landmark 4 Building, Vinhomes Central Park, 720A Dien Bien Phu Str, Ward 22, Binh Thanh District, Ho Chi Minh City, Vietnam.
Website: https://ttttglobal.com/en/
Email: Info@ttttglobal.com
---
CATEGORY: VOLVO PENTA DOCUMENTS
RELATED POST
---