In order to bring the Volvo engine brand closer to customers with more reasonable Volvo Penta price, we has launched a product line of generator assembly engines made in India, including models: TAD841GE, TAD842GE and TAD843GE. These 3 models correspond to 3 rated power for generators: 250kVA, 300kVA and 325kVA. Surely this is an extremely exciting signal for all generator manufacturers in the world in general and in Vietnam in particular, marking the first step in implementing the global competitive coverage strategy.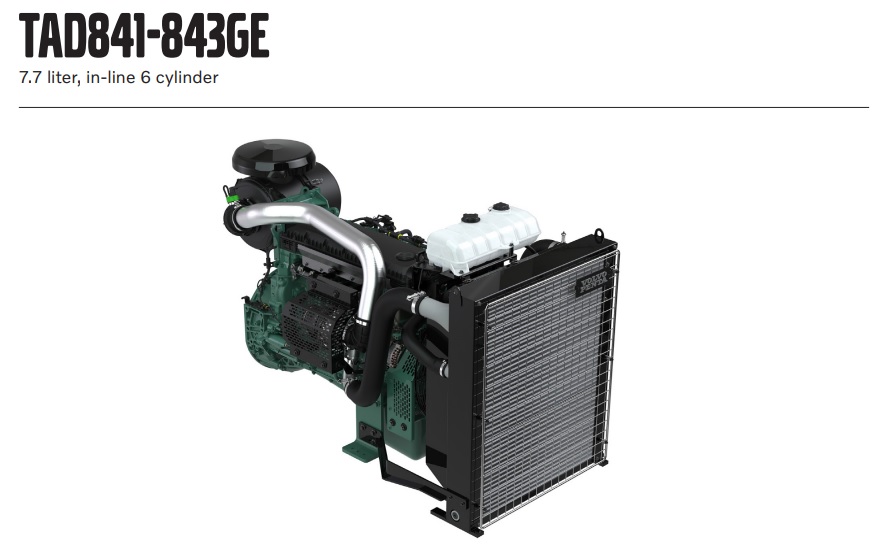 To prepare for the premise of VOLVO PENTA engine from India to Vietnam, TTTT would like to send customers a promotion to support OEMs in Volvo Penta engine with the following content, these are the maximum support policies for OEMs, TTTT also hope that through this promotion, customers will trust and promote VOLVO PENTA brand with TTTT to become sustainable.
---
Volvo Penta price list for India made engine 2022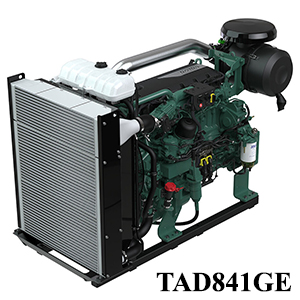 Discount 5% from our OEM pricelist. (Please contact us for OEM Volvo Penta price list 2020, 2021, 2022)
Below is the Volvo Penta price TTTT – India made pricelist for your reference (Not OEM pricelist). 

End Promotion: 01/06/2022

Quantity of the promotion :  5 units only.

Program rules: Each OEM can get 1 units only.

Payment term: 50% deposit and 50% 3 months after delivery
Contact us to get OEM price
---
Highlights of Volvo Penta India engine
Powerful engines, suitable for any project that requires continuous power for a long time. Owning the EMS 2.4 control system for Volvo Penta ECU, the most advanced from Volvo Penta technology, helps to save fuel, stabilize performance and create a reliable energy source.
All components produced for the engine meet RoHs2 standards, which minimize harmful substances in production, contribute to environmental protection and are suitable for projects with strict environmental requirements.
Volvo Penta engines made in India also have the advantage of total cost of ownership as well as total installation size, when they are compactly shaped, suitable for small areas such as offices, hotels, etc. ..
Overall price, other aspects when compared to other brands and origins in the same capacity power:
Lower than Volvo Penta engine from Germany and Sweden with the same power range about 10%.

Compare with FPT engine: Volvo Penta engine is available, fast delivery, reasonable price but superior quality.

The VOLVO PENTA India engine-assembled generator has a lower price than the complete Cummins generator in India.

The difference is not much when compared to the Doosan engine of Korean origin, old technology.
Reference: Mecc Alte Alternator price
---
TTTT provides Volvo Penta generator package solution & price list
An advantage in price and brand from TTTT is that we also have a Mecc Alte alternators made in India from 82.5kVA to 300kVA and SICES generator controller (Italy) in Vietnam with extremely good.
Besides getting the Volvo Penta price list, customers can also choose a complete generator assembly package from TTTT including: VOLVO PENTA engine + MECC ALTE alternator + SICES generator controller at extremely price. The entire package will be provided to the customer within 3-5 working days if in another province and within 1-2 days if the customer is in Ho Chi Minh City or Binh Duong.
All goods are provided with a full set of valid import documents, and certificates of authorization to use products for Vietnamese projects. TTTT always tries to best support customers with initiative and enthusiasm.
---
Contact us for more information about Volvo Penta parts near me or Volvo Penta price list 2020:
TTTT GLOBAL co Ltd,.
Address:  Landmark 4 Building, Vinhomes Central Park, 720A Dien Bien Phu Str, Ward 22, Binh Thanh District, Ho Chi Minh City, Vietnam.
Website: https://ttttglobal.com/en/
Hotline: +84286 2728 334
---
CATEGORY: TTTT NEWS
RELATED POSTS
---