Volvo Penta 2022 event in Singapore
Every year,
Volvo Penta
will hold a conference to synthesize information and new strategies in the future. In 2022, the corporation chooses Singapore as the venue for the conference, chaired by Volvo Penta Southeast Asia, where all the official authorized representatives of Volvo Group in Asia will attend events. It takes place over 4 days in November.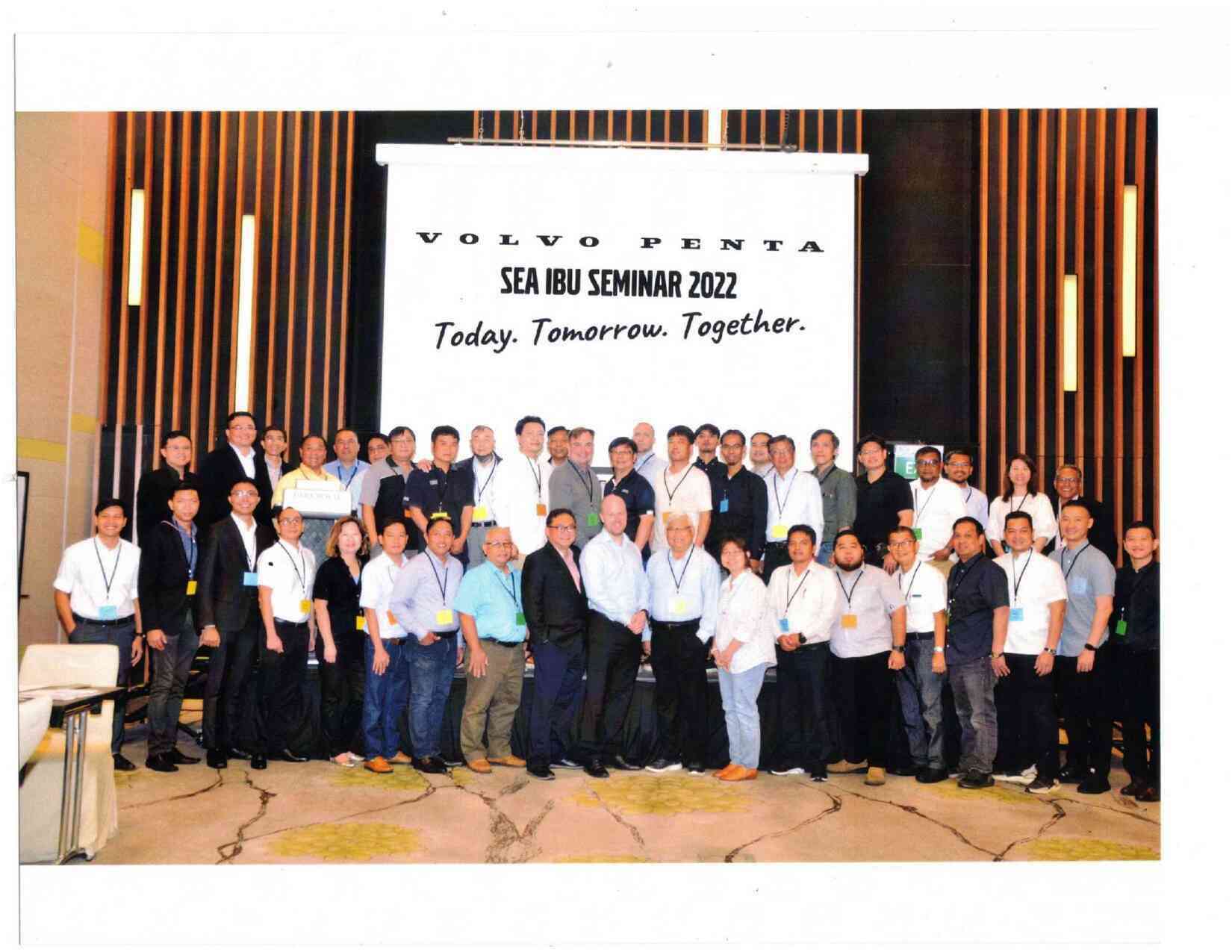 All members of Volvo Penta Asia
For the Vietnam region, TTTT is honored to be invited to the
Volvo Penta 2022 event TTTT
as a Dealer of Volvo Penta in the field of Industrial engines used for generators and construction machines. Unlike previous years, this time TTTT participated in a presentation on spare parts, this is a new segment that TTTT has been trying to develop to provide maximum support for customers in Vietnam.
Through a stressful 2021 Covid epidemic, 2022 has had many flourishes and new directions from the corporation, leading experts in many fields have been invited to lecture all members to understand clearly and deeply the project's future of the group. Hopefully, it will be a strong prosperous future for all members of the Volvo Group.
Reference: Volvo Penta TTTT global
Reference: Mecc Alte TTTT global
---
Future strategies and new product launches of Volvo Penta
Currently, the general situation of the world is experiencing a serious shortage of raw materials for engine production as well as spare parts for maintenance and maintenance for customers, along with the shortage is the price of materials. Excessively high data has a significant impact on the group's production situation, as well as Volvo's objectively increased competitiveness compared to competitors in the same field.
Experts have researched and implemented many strategic policies to thoroughly solve the problem of goods as well as clearly plan the future of Volvo in the world, the key information raised includes:
Engines of Indian origin model: Volvo Penta TAD841GE, TAD842GE, and TAD843GE will always be available at the Southeast Asia warehouse based in Singapore.
Delivery time for Volvo Penta engines from Sweden will be around a few months when ordering.
Starting from June 2023, it will stop accepting new orders for Volvo D5 and D7 series engines – capacity from 80kVA – 250kVA, made in Germany. The D5 and D7 engine lines will be discontinued.
Launching a new product model that is TAD1346GE – installing a 500kVA Prime generator to replace the old model Volvo Penta TAD1641GE-B.
In 2023, will launch model TAD840GE – 200kVA capacity, made in India.
Research and launch the Volvo Penta D17 engine, made in Sweden with Prime 750kVA capacity.
Promote Volvo Penta reman part.
Outline a new strategy for the product line of technology using batteries, clean Hydrogen materials, and smart engine applications for VE.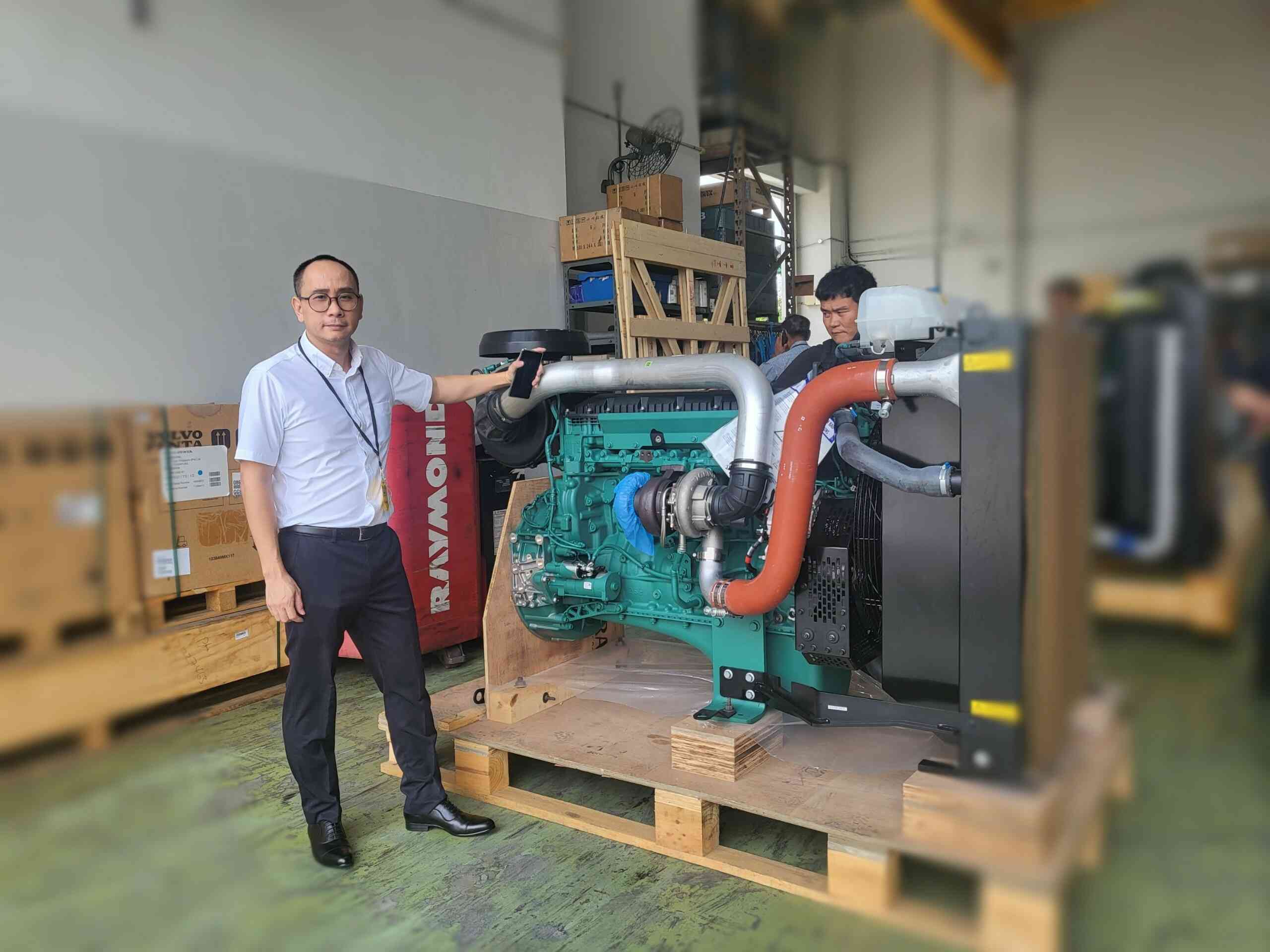 Volvo Penta TAD1346GE – 500kVA genset
It can be seen that 2023 in terms of engine delivery is also not very positive due to the common problem of the whole world. However, TTTT will try to support customers in the best way to get products from Volvo Penta, TTTT team will make every effort to create peace of mind and ensure punctuality for all customers.
---
TTTT GLOBAL co Ltd,.
Address:  Landmark 4 Building, Vinhomes Central Park, 720A Dien Bien Phu Str, Ward 22, Binh Thanh District, Ho Chi Minh City, Vietnam.
Website: https://ttttglobal.com/en/
Hotline: +84286 2728 334
Email: Info@ttttglobal.com
---
CATEGORY: TTTT NEWS
RELATED POSTS