After a long time of developing a new competitive strategy,
Volvo Penta
has launched new engine model TAD1346GE (Sweden origin) with a capacity of 500kVA / 550kVA to replace the old engine model TAD1641GE-B. This can be considered a breakthrough success for the Volvo Penta group. To find out the outstanding points from
Volvo Penta TAD1346GE price
, TTTT invites you to learn through the article below.
General information about Volvo Penta TAD1346GE 500kVA
Evenly distribute the Volvo Penta engine range for power generator
Volvo Penta strengthens its next-generation engine portfolio with the introduction of the new D13 series, the Volvo Penta TAD1346GE 500kVA TTTT model. Compact, reliable, and fuel-efficient, it is a great addition to the group's current generator engine offering.
Volvo Penta continuously invests in generator engines, over the past few years the group has introduced not only the full Stage V series for portable generators; D8, D13, and D16, but also a completely new addition to the generator engine aspect, the Volvo D8 engine is compact and powerful.
Create reliable engine value
Volvo Penta TAD1346GE delivers full generating capacity at the second start-up – an essential feature for backup power generation, especially for those used in emergency/backup operations, such as in hospitals, pharmaceutical companies or data centers, seaports, cranes, etc.
Volvo Penta engines have undergone thousands of hours of rigorous testing and use around the world in various Volvo Group applications at the most extreme environments, -25°C, up to 60°C. New version D13 500kVA is no exception, characterized by instant start-up and instant power delivery, it is a reliable backup source for emergencies.
Compact and fuel-efficient design for OEM
The D13 500 kVA is significantly smaller and lighter than previous models, typically smaller than the Volvo Penta TAD1641GE. This allows for size reduction – resulting in a smaller generator room, a smaller generator, and ultimately better fuel economy. D13 500 kVA fuel economy is 4-5% compared to previous models. This is partly because the quality and viscosity of the lubricating oil affect the friction inside the engine, which plays an important role in fuel consumption.
Reference: Volvo Penta parts near me
Reference: generator fuel consumption
---
The best Volvo Penta TAD1346GE price for OEM in 2023.
To increase the attractiveness and support generator assemblers in Vietnam and Cambodia, TTTT has been supported by Volvo Penta to apply a special price when buying a TAD1346GE engine, which is one of the great moves from the group in the context of the current shortage of goods, here are the main contents of the special price: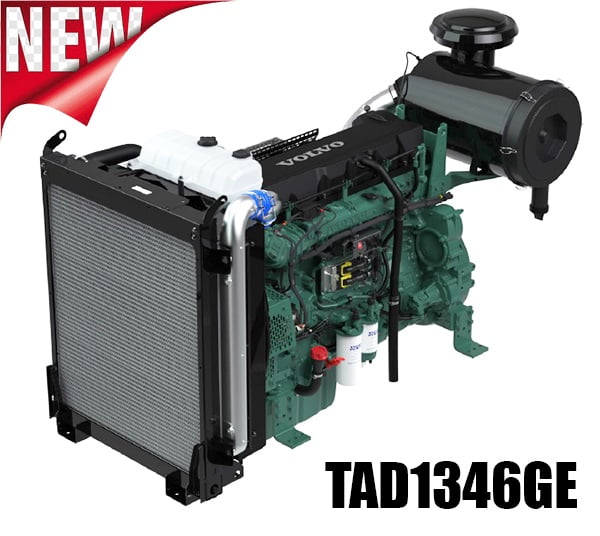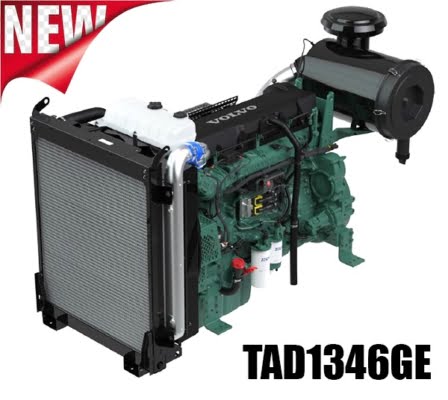 The event applies to all customers in Vietnam and Cambodia.
Model: Volvo Penta TAD1346GE (500kVA/550kVA) (replacing old model TAD1641GE-B)
Delivery time: June, 2023.
Published price: 25,867 Euro, excluding VAT. (lower than TAD1641GE-B: 27.928 Euro)
Application period: order before December 31, 2022
If you need any information, please contact with TTTT – Volvo Penta Dealer locator in Vietnam and Cambodia.
---
TTTT GLOBAL co Ltd,.
Address:  Landmark 4 Building, Vinhomes Central Park, 720A Dien Bien Phu Str, Ward 22, Binh Thanh District, Ho Chi Minh City, Vietnam.
Website: https://ttttglobal.com/en/
Hotline: +84286 2728 334
Email: Info@ttttglobal.com
---
CATEGORY: TTTT NEWS
RELATED POSTS