2022 is a potential year for Volvo Penta TTTT Global, especially Volvo Penta engines and Volvo Penta spare parts in the generator industry and construction machinery industry in Vietnam. Volvo Penta is one of the world's leading corporations in pioneering innovation and building the best customer support policy. During the business trip to hand over the new strategy 2022-2023 of Volvo's representative in the engine segment, Mr. Vincent; Representatives of Volvo spare service and parts are Ms. Suzen and Mr. Low Mun Seng in Vietnam, TTTT was honored to welcome and absorb Volvo Penta's new plans, a promising project.
New points in the meeting between Volvo Penta and TTTT Global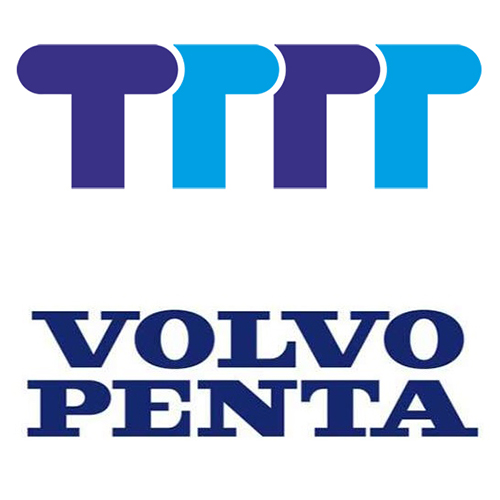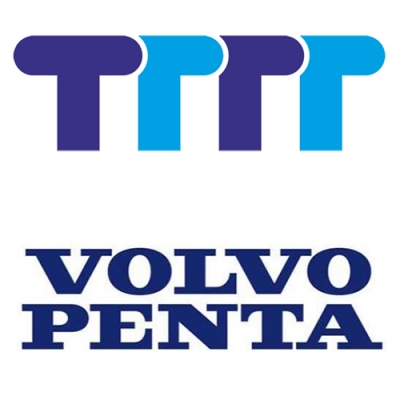 TTTT and Volvo Penta have cooperated well for more than 3 years. The two sides continuously exchanged and jointly changed the situation of the generator market in Vietnam and Cambodia. Quality Volvo penta engine of EU origin is currently being favored by assembly partners, this is a successful step.
In the last meeting, Volvo Penta and TTTT discussed many issues to improve product quality, service quality – spare parts as well as engine price to best suit Southeast Asian customers, especially in Vietnam. Vietnam is a particular country that pays great attention to the accuracy of product quality, documents proving the origin, origin and brand. Besides, Vietnam is also strict in the process of checking products before approving the project, so in the meeting, the two sides discussed the certainty of the goods.
---
Time delivery information of Volvo Penta engines in 2022-2023
By the end of 2022, the chip production for ECU of the engine is unavailable, so the product completion process was prolonged, many European engines have a delivery time until 2023. For Volvo Penta Sweden, Currently, capacity from 80kVA to 325kVA with origins: Germany and India are available in Singapore and it will be delivered within 3-4 weeks, while capacities from 350kVA to 700kVA from Sweden are affected by the general situation of the world, it will be delivered in 2023.
Besides the situation of goods, the backlog of orders is also kept by Volvo for pre-registered OEMs, which greatly supports OEMs of Volvo generator in participating in projects in Vietnam. Payment policies are also applied to maximize OEM benefits. Volvo Penta and TTTT always aim for customer success. If you need any help, please contact TTTT via hotline: +84 286 2728 334 or email: info@ttttglobal.com
---
Development plan for Volvo Penta spare parts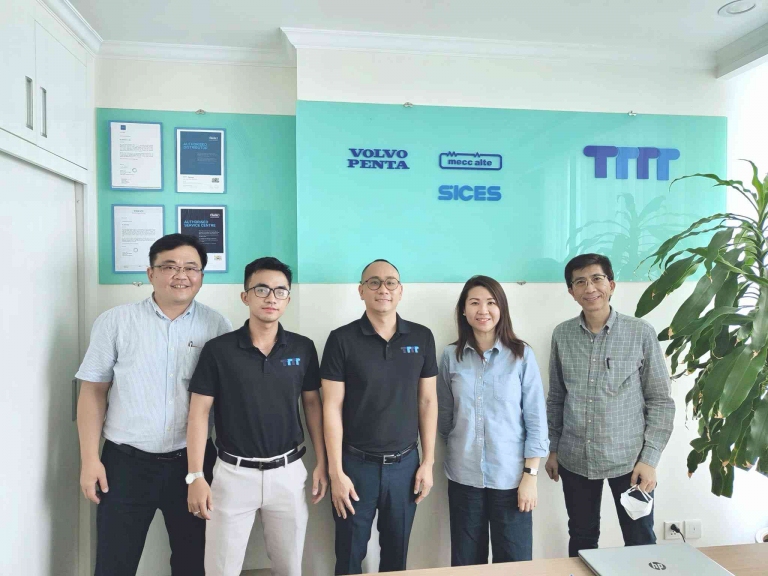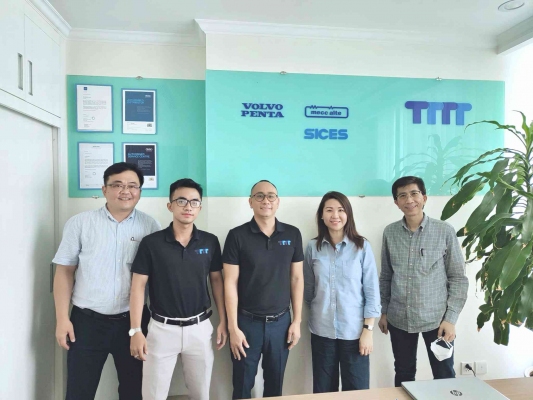 Another point of note is that during the business trip, there were the participation of Ms. Suzen and Mr. Low Mun Seng, Representative of Volvo Penta Parts. The upcoming TTTT will be fully supported by Volvo Penta Parts to best serve customers in Vietnam. Through the meeting, Volvo Penta was informed by TTTT about the market situation in Vietnam in detail, in order to get the most overview in order to offer the best options for customers. The end of 2022 and 2023 promises to be a prosperous year.
Reference: Automatic transfer switch controller price
Reference: The 2022 and 2023 market developing meeting between Mecc Alte & TTTT Global
---
TTTT GLOBAL co Ltd,.
Address:  Landmark 4 Building, Vinhomes Central Park, 720A Dien Bien Phu Str, Ward 22, Binh Thanh District, Ho Chi Minh City, Vietnam.
Website: https://ttttglobal.com/en/
Hotline: +84286 2728 334
Email: Info@ttttglobal.com
---
CATEGORY: TTTT NEWS
RELATED POSTS
---