1. MECC ALTE SERVICE & WARRANTY DEALER IN CAMBODIA & VIETNAM
In the year 2021, marking a new development in the relationship between MECC ALTE and TTTT Global, when we are officially announced as a genuine repair and servicer dealer on the global Mecc Alte alternator system. TTTT will provide the fastest and most professional support to customers with technical requirements as well as requirements for fixing errors arising as Mecc Alte Cambodia and Vietnam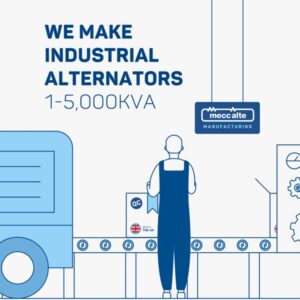 Refer to the link to  Mecc Alter Service Center in Vietnam and Cambodia
In order to be recognized as a member of the group, TTTT Global has created an extremely large trust on the negotiating table. Every step, every development progress and the achievements achieved, Mecc Alte Cambodia TTTT synthesizes and reports in the most detail to Mecc Alte, after the process of acknowledging and being satisfied, TTTT is finally proud. and confidently continue the outlined strategies, the original macro foundation strategies agreed by the leadership team.
The head office of Mecc Alte Vietnam is located at Landmark 4, Vinhomes Central Park, 720A Dien Bien Phu, Ward 22, Thu Duc City, Ho Chi Minh City, Vietnam, all warranty and repair requirements. MECC ALTE's alternator, battery charger and controller will be received by TTTT (warranty dealer) here and arranged with customer support personnel as soon as possible.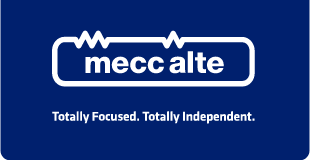 With a team of qualified and mobile engineers, every incident occurring on MECC ALTE products will be handled according to the following steps: Receiving, exchanging; Research and evaluation of the incident; Instructions on how to preliminary fix (if it is a simple error). Finally, the technician will go directly to the place where the machine is located, to fix it or offer Mecc Alte generator parts replacement for the customer. Within 24h – 36 working hours, the repair work can be completed.
For Dinamo MECC ALTE, if customers regularly maintain and periodically maintain in accordance with the company's regulations, only a few minor faults of the spare parts can be fixed such as Mecc Alte damaged AVR, T30 generator diode and fault. Diode T18, … On the contrary, if the customer does not take care, give up completely, the player will have more serious errors leading to the exclusion of warranty for the product. When determining the cause of the error is from the customer's usage specifications, all repair costs must be borne by the customer, so the customer must pay attention to the maintenance, maintenance and regular maintenance of the alternator for the best longevity and productivity to avoid unnecessary losses.
Reference: Euro generator
---
2. TTTT – MECC ALTE GENUINE SPARE PARTS SUPPLIERS
Currently, TTTT is the official service center and warranty center of Mecc alte to support customers will be handled by TTTT for all requests from customers in Vietnam and Cambodia.
The MECC alternator brand is no stranger to the generator industry because of its excellent quality and excellent performance. The number of generators using Mecc Alte in Southeast Asia in particular has reached an extremely terrible number. Besides the large number of brushless generators present, there is also a need to have a double number of servicing parts for maintenance. Especially spare parts frequently replaced due to longevity such as voltage control circuit AVR, Diodes…
Knowing that essential need, TTTT's warehouse always stocked genuine spare parts, mostly automatic voltage regulation:  DER1, DSR, Diode T18, Diode T30, Stator, Rotor or alternator exciter. All spare parts are backed by a long-term warranty to ensure customers' use. When there is a request for genuine spare parts, the consultant will support the fastest way so that customers can be supported as soon as possible. Customer satisfaction is the success of TTTT.
Hopefully, the year 2021 will be a development year for the generator industry, TTTT commits to do the best we can to meet all the needs of customers even though it is difficult. VOLVO PENTA generator engines, MECC ALTE alternator and SICES Generator Controllers are the brands that TTTT is a Representative and is focusing most strongly on promoting. TTTT believes that quality, prestige and full support will make customers satisfied.
For immediate support with information about MECC ALTE alternator, VOLVO PENTA generator engine or SICES generator controller and DEEPSEA control panel, please contact HOTLINE of the Company: ( +84) 28 62728 334 or (+84) 932 764 606 for detailed advice or send your information to TTTT Email: info @ ttttglobal.com
Contact us for more information at:
TTTT GLOBAL co Ltd,.
Address:  Landmark 4 Building, Vinhomes Central Park, 720A Dien Bien Phu Str, Ward 22, Binh Thanh District, Ho Chi Minh City, Vietnam.
Website: https://ttttglobal.com/en/
Hotline: +84286 2728 334
---
CATEGORY: TTTT NEWS
RELATED POSTS
---