TTTT Global jointed Volvo Penta distributor event in Thailand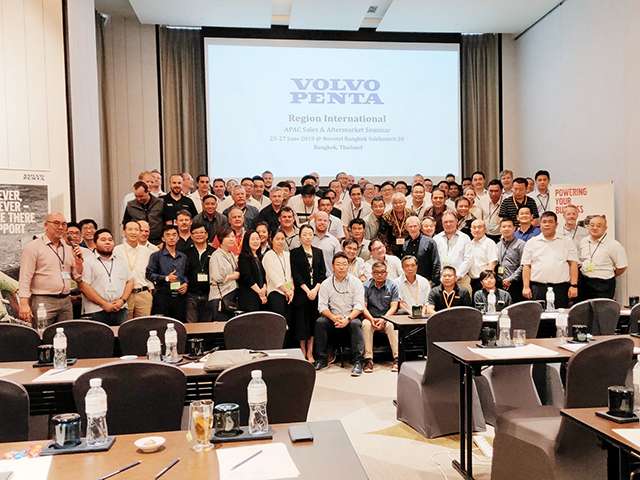 Every year, the Volvo Penta Group (Sweden) organizes conferences to summarize the business results of the year with the participation of authorized representatives in countries around the world. This year, Volvo Penta chose Bangkok, Thailand to host the conference for the Asia region, hosting and arranging the meeting is Volvo Penta Southeast Asia located in Singapore. Last year, Volvo Penta Southeast Asia developed marketing for Volvo brand very well, they always put the customer on top of the mountain and shared to them all technical information about Volvo engines.
Vietnam has a total of 2 participating representatives, which are: TTTT Global Company Limited for the industrial engine segment and DP for the marine engine segment. The conference took place within 3 days, all information was gathered and announced by Volvo for partners to hold and keep the group's motto in the following year. During the conference, TTTT exchanged and made friends with many partners from countries from: Myanmar, Malaysia, Indonesia, Japan, Australia, …all partners were happy and excited with new strategy that Volvo addresses.
Throughout the conference, all parties contributed ideas, expressed strategic issues to discuss together to make the Volvo brand more popular for customers around the world. The discussion brought up many new and creative ideas, inevitably conflicting opinions but in the end all agreed with the most accurate ideas after clear analysis. This is the good new step for the cooperation between dealers. They always want Volvo can become a best brand of the world for industrial engine onshore and offshore.
To increase brand value and popularity, this year and the following years, Volvo Penta will implement many product innovations, increase capacity to high and replace some capacity already and not dark. pros. In addition, the group will create products originating from India to increase competitiveness for the current fierce engine market. The quality of products is so good, the corporation still does not forget to carry out many professional training for the hone in after-sales and service skills. Quality of service must always be dedicated and continuous, to ensure as soon as possible to handle problems for customers.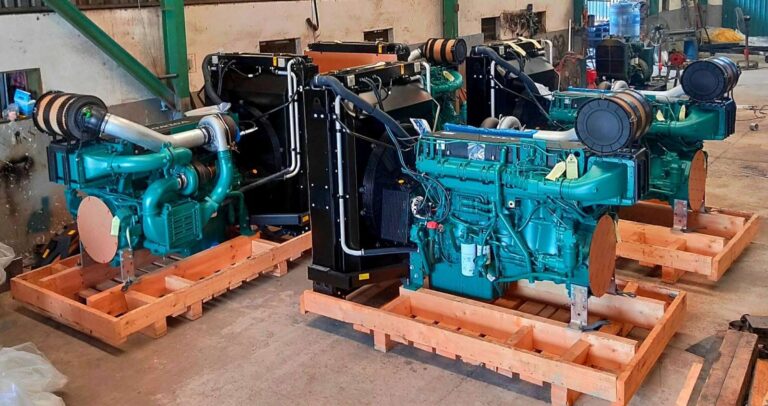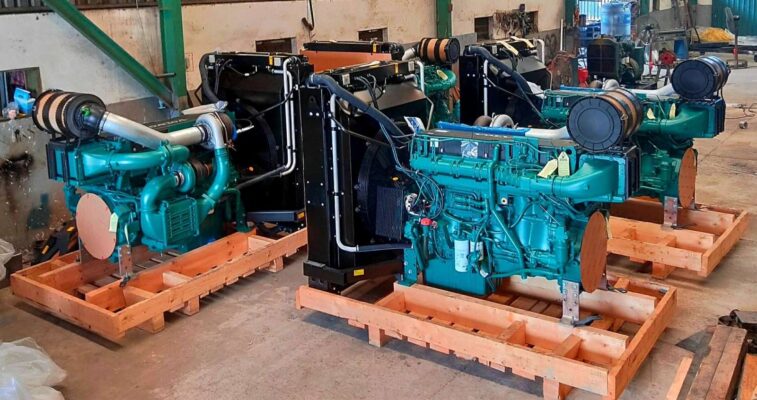 The purpose is training all the Volvo's distributor about technical expertise and engine. TTTT global joins the training to improve the product quality and have good services. We promise in the next year, we will supply the best services to customers who using Volvo Penta engines. Besides, we always stock Volvo Penta genuine spare parts in warehouse to serve customers as soon as possible. Our technical engineers are ready whenever receive customer's requirements about Volvo problems.
Our warehouse is located in Binh Duong province, we start work from 8:00 a.m to 4:30 p.m (Monday – Friday), we have forklift to transport goods easier. We hope to see new customers as soon as possible.
---
Contact us for more information at:
Company name: TTTT GLOBAL co Ltd,.
Address:  Landmark 4 Building, Vinhomes Central Park, 720A Dien Bien Phu Str, Ward 22, Binh Thanh District, Ho Chi Minh City, Vietnam.
Website: https://ttttglobal.com/en
Hotline: +84286 2728 334
---
CATEGORY: TTTT NEWS
RELATED POSTS
---