Volvo Penta engines always keep good performance with low cost for fuel and oil consumption. Volvo Penta oil filter is an indispensable part to ensure the stability of the engine. This part is responsible for filtering all impurities, cleaning the lubricant of engine parts. So how often to change Volvo Penta engine oil filter? Where to provide genuine engine oil filter in Vietnam? Let's learn about it with the content below.
---
Introduction of Volvo Penta oil filter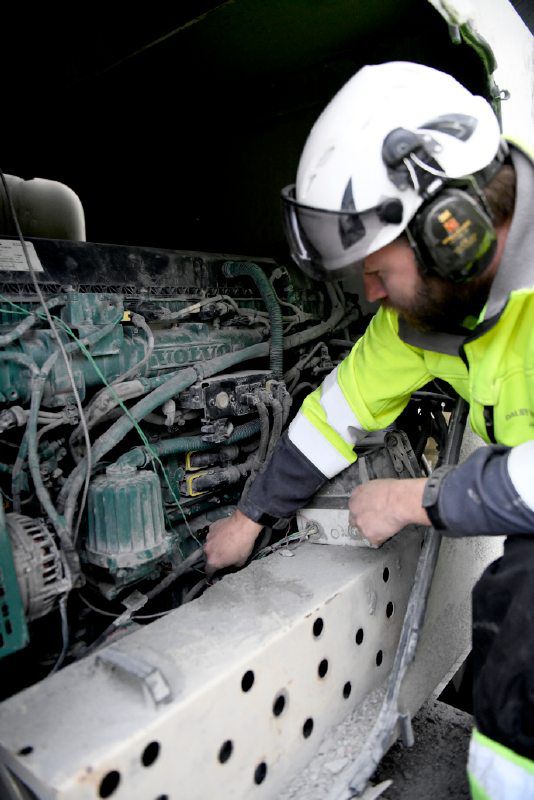 As we know, oil has a lubricating, anti-rust and cooling effect for diesel engines when operating. Lubricating oil carries metal impurities that the machine parts produce during operation, causing friction with each other. Volvo Penta oil filter TTTT is responsible for removing dirt, helping the oil participate in the engine operation in the best condition for the engine to have maximum productivity and durability.
Reference: Volvo Penta air filter
Reference: Volvo Penta fuel filter
---
Volvo oil filter structure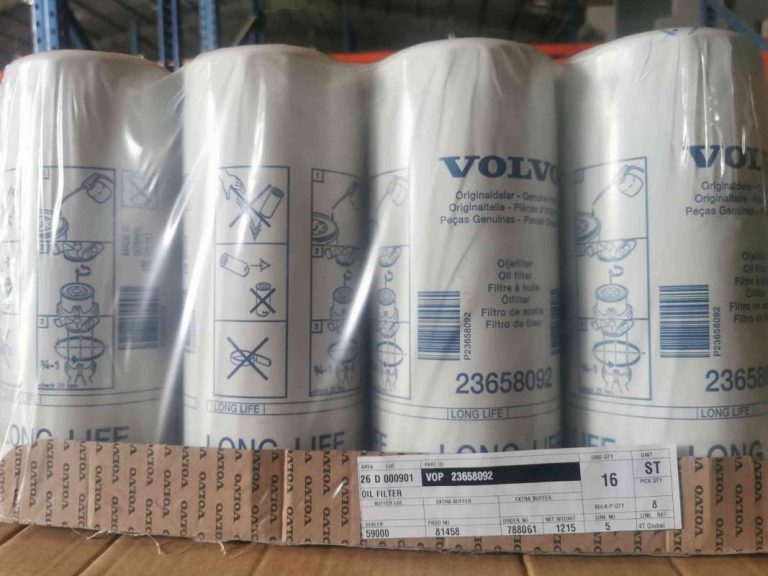 Generator oil filter using Volvo Penta engine includes:
– Backflow valve.
– The filter consists of layers of folded film.
– Safety valve and oil filter cup (outer cover).
The cover, also known as the Volvo oil filter cup, is covered with a layer of varnish that is resistant to corrosion to protect the oil filter from thermal impact during engine operation. In addition, the exhaust valve system with the function of helping to adjust the amount of clean oil after filtering is suitable for putting into the engine during operation. The oil filter works according to the following principle: the oil is sucked into the filter, then goes to the filter. Here, the film layers will help filter out dirt, then the oil will go back out according to the middle core of the filter and then into every detail of the engine.
---
How often to change Volvo oil filter?
Over time, when Volvo oil filter hold dirt to an over-limited level, it can no longer continue to filter and provide the same efficiency as before. Therefore, the oil filter must be changed regularly. So how often to change the oil filter? For Volvo Penta engine, the oil filter should be changed every 250 to 600 hours, if not used frequently, it can be checked every 6 months. The oil filters are manufactured to factory standards in Sweden, always guaranteeing outstanding quality for Volvo Penta engines.

---
Where to sell Volvo oil filter and Volvo spare parts in Vietnam?
In Vietnam and Cambodia, the oil filter of Volvo industrial engine are provided by TTTT Global Co., Ltd., the product has full import documents showing the origin and quality: CO, CQ, Packing list, .. .Volvo Penta oil filter is always available in our warehouse, with the lines from D5, D7, D8, D13 and D16. We always deliver genuine replacements quickly and professionally. Contact TTTT to get Volvo Penta filter price.
You can have a look at one of the article from Hanoi News mentioned about TTTT in their article: Volvo Penta diesel engine
---
Contact for more information :
TTTT Global Co., Ltd.
Address: Landmark 4, Vinhomes Central Pank, 720A Dien Bien Phu, Ward 22, Binh Thanh District, City. Ho Chi Minh, Vietnam.
Website: https://ttttglobal.com/en/
Phone: 0286 2728334
Email: Info@ttttglobal.com