Turbo Volvo Penta is a component as an important role in generating power for the engine. It was focused on by famous engine brands in the world and researched and developed to maximize efficiency. To learn more about the Volvo Penta turbocharger, TTTT invites you to see the article below.
Turbo Volvo Penta general information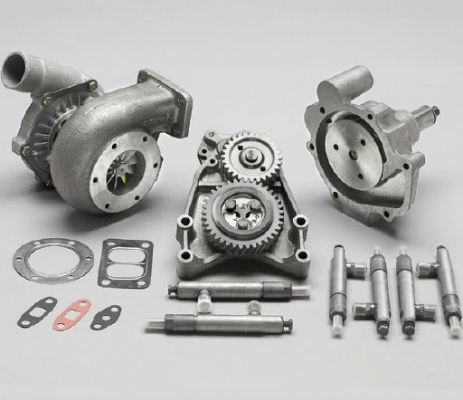 Turbo Volvo Penta TTTT (also known as engine turbocharger) is a forced fueling system in the engine so that an engine of a certain size produces more power. A turbo is made up of two halves connected by a shaft. On one side, hot exhaust gases spin a turbine that is connected to another turbine, which draws air in and compresses it into the engine. This compression gives the engine more power and efficiency because as more air enters the combustion chamber, more fuel can be added for more power.

---
Advantages of Volvo Penta turbo
In addition to additional power, a turbocharger is sometimes called a "free energy" device because, unlike a supercharger, a turbocharger does not require engine power to drive it. The hot and expanding air coming out of the engine is the power of the turbocharger, so there is no real loss of engine power. Turbocharged engines are also not affected like naturally aspirated engines when they go at higher altitudes. The higher the naturally aspirated engine, the harder it is for the naturally aspirated engine to get oxygen due to the thin atmosphere. A turbocharger overcomes this problem because it pushes oxygen into the engine's combustion chamber, sometimes twice the pressure of the atmosphere.
Volvo Penta turbo on land also improves the fuel efficiency of the engine. Helps the engine to consume fuel and create the most optimal productivity, avoiding the waste of fuel participating in the combustion process.
---
Disadvantages of turbo for Volvo Penta
Turbo for Volvo Penta engines have 2 main disadvantages when compared to naturally aspirated or supercharged engines:
The first is temperature. Because a turbine is powered by hot exhaust gas, it will be very hot. Sometimes under certain engine conditions, the turbocharger itself may start to glow red but of course, this does not happen under daily load conditions; it occurs when the motor is pushed to its limit for a continuous period of time.
The second is turbocharger delay. Under certain conditions, whenever a customer performs a load, there will be a delay between when power is required from the motor and when it is seen. It's turbocharger lag. When the engine speed is low, not much exhaust is going through the turbocharger, so when you demand power from the engine, the turbocharger needs time to start spinning at optimum speed.
Reference: Volvo Sensor
Reference: Volvo Penta cylinder
---
Where to buy genuine turbocharger Volvo Penta?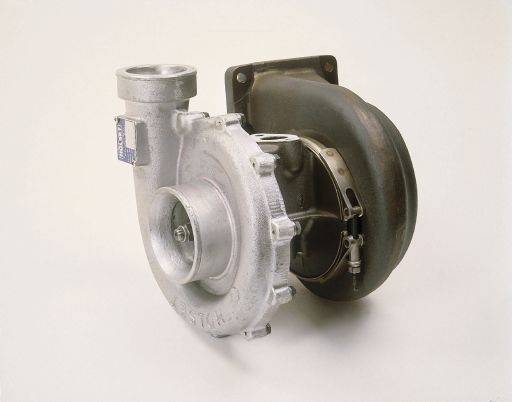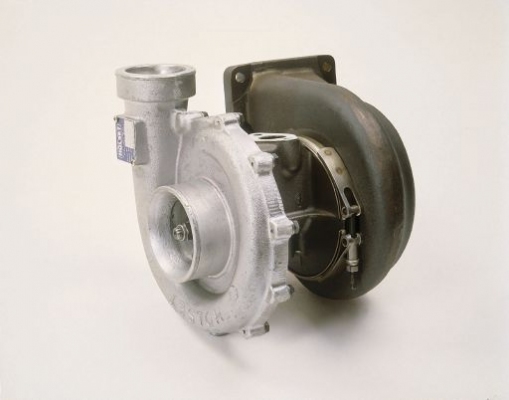 In Vietnam and Cambodia, to buy genuine turbo for Volvo from Volvo Penta Shop, customers can contact us via Tel: 028.62728.334 / 0932.764.606 or send an email to: info@ttttglobal.com to respond to the person in charge as soon as possible. Estimated delivery time within Vietnam and Cambodia: 1-5 working days for goods in stock at Vietnam warehouse, 5-7 days for goods in stock at Singapore warehouse and 3-4 weeks for goods. available at the Swedish warehouse.
Hopefully, the above article can explain what the definition of the turbocharger is for readers.
---
TTTT Global Co.,Ltd
Address: L4 09-OT11, Landmark 4, Vinhomes Central Park, 720A Dien Bien Phu, Ward 22, Binh Thanh District, City. Ho Chi Minh, Vietnam.
Website: https://ttttglobal.com/en/
Phone: 0286 2728334
Email: Info@ttttglobal.com