As we know, the generator alternator is an integral part of the generator production, it contributes 25-30% of the value of a generator. Therefore, to help customers learn and choose the most suitable brand of alternator to fully meet the needs of customers for their projects.
By this article, TTTT will analyze the top 5 alternators in the world, such as Mecc Alte generator, Stamford alternator, Leroy Somer alternator, Marelli alternator, Marathon alternator… 
---
1. MECC ALTE ALTERNATOR – ITALY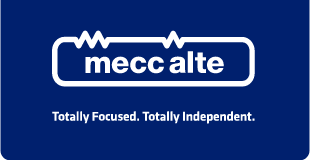 Referring to the Mecc Alte one of top 5 alternator TTTT , surely no one in the generator industry is unfamiliar with this brand. This is the most famous brand in the world, covering almost all countries and territories. Why it is so famous? Here are the aspects summarized by TTTT:
1.1. Brand class, original of Mecc Alte alternator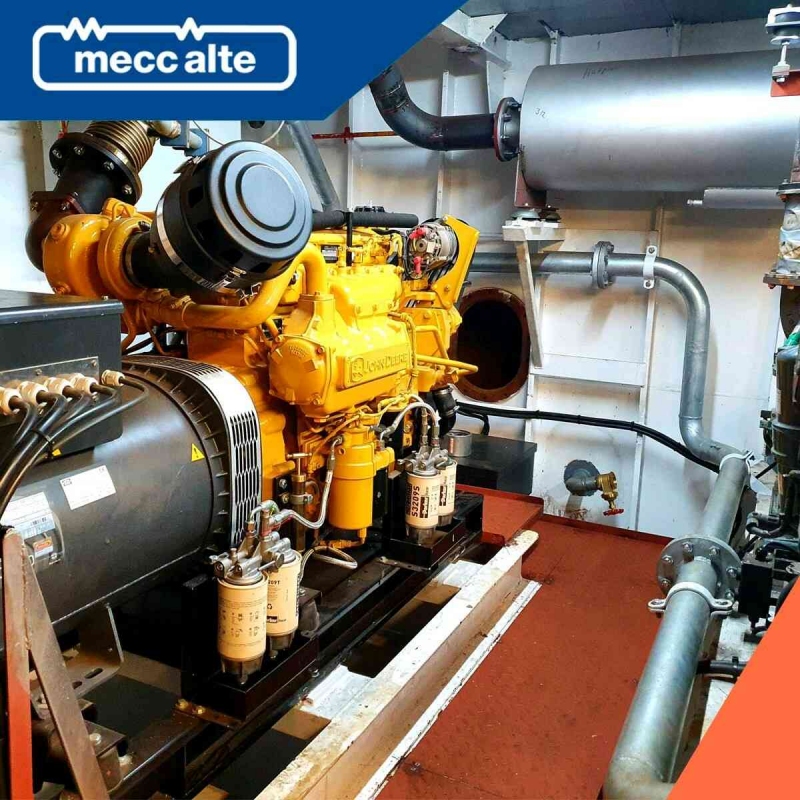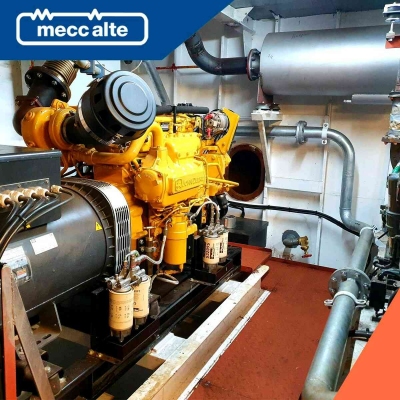 Mecc Alte alternator is a large corporation from ITALY, they have more than 74 years of experience in research and production of alternator with capacity from 5kVA to 5000kVA, covering almost all applications that need to generate electricity. Stable and efficient electricity such as: 1.Marine ( alternator for water wheel). / 2.Application to Telecommunications and mobile devices. / 3. Transmitter for welding equipment. / 4.Railway. / 5.Hydraulic power / 6.Agriculture, irrigation & construction machinery, construction machines (Tractors, bomb machines,…) / 7.Aeronautics. / 8.Cogeneration (Combined Thermal Power). / 9. Central database. /  10.Lighting energy.
Mecc Alte has a total of 4 large factories located in 4 countries including: Italy, UK, India and China. 4 origins are subject to strict production and testing regulations from a team of professionally qualified engineers before shipment, during the production process, certainly without 3rd party intervention, 100% of all parts belong to Mecc Alte technology.
1.2. Price, quality and warranty of Mecc Alte alternator
With 4 origins, their values ​​are strictly in accordance with the production standards and regulations of Mecc Alte and the world. The only difference here is that the value of labor and materials and components in each region will be different, so the general problem makes the price of products in each origin different.
India made range is the best Mecc Alte alternator price, the most competitive, but its capacity range is limited from 10kVA to 750kVA, suitable for many project sites in Vietnam, including projects that need power. Continuously, this transmitter is still responsive to run 24/24 when the load is at about 70% load. Every year the output of Mecc Alte India reaches a very high milestone and is very competitive. This can be said to be a delicious, nutritious and cheap line of origin.
Although the price of Mecc Alte China is a bit higher than Mecc Alte India, its capacity range covers from 10kVA to 2,800kVA, suitable for all projects that need an optimal and stable power source. And the important thing is, the Mecc Alte alternators made in China are always available in stock and fast delivery helping OEMs be more proactive in building accurate project time. If customers need a quality alternator with a capacity of 800kVA or more and do not care about the origin of China, this is the best choice.
For alternators of Italian origin and British origin, its capacity range covers from 5kw alternator , 100kw alternator and 1000kw alternator or even 5000kw alternator, the common ground of alternator prices of these two origins is about 26%-36 higher than that of China and India. % depends on model and inventory. If you have a project that needs G7 origin and the quality is almost absolute or the need for continuous use, this is the right origin line.
*About warranty: For all origins Mecc Alte has a standard warranty of 2 years and 2000 hours of use, whichever comes first.
1.3. Reliability and management system, customer service of Mecc Alte alternator
Product labels of Mecc Alte transmitters are used anti-copy technology and reflective 3D printing to increase security. And the important thing is, the label of Mecc Alte has only one interface as below, all other interface labels are fake stamps, fake stamps. About how to check labels, you can refer to the article, explain how to check a genuine Mecc Alte or used alternator
All Mecc Alte products have serial numbers and product information is publicized on Mecc Alte's official website, customers can check at: https://support.meccalte.com/ to check genuine products or directly contact the Mecc Alte Official Authorized Representative in Vietnam and Cambodia, TTTT Global Co., Ltd. for advice and support.
---
2. STAMFORD ALTERNATOR – USA
Stamford alternator brand is one of top 5 alternators, has a long history, more than 100 years in the field of research and production of alternator. It was founded in 1904, in the town of Stamford, United Kingdom. In 2019, Stamford moved the new factory to Stamford Business Park, Ryhall Road, Stamford, PE1 9XT, United Kingdom.
In 1986, Stamford was acquired by Cummins Corporation and officially named – Cummins Generator Technologies Ltd. Currently, Stamford has 6 factories in the world including:
In China: Xinrong & Xiangjiang

In Romania: Craiova

Headquarters in the UK: Stamford

In India: Ahmednagar & Ranjangaon
Stamford generator have a very large output in the world because of their popularity, but now there are many copies, poor quality products, cheap fake Stamford has reduced the value and quality of the Stamford genuine alternators. Currently, in Vietnam, there is no official authorized representative of Stamford.
---
3. LEROY SOMER ALTERNATOR – FRANCE
Leroy Somer alternator brand is one of top 5 alternators, are manufactured by Leroy-Somer Electric Power Generation corporation with a long history, founded in 1919 by Marcellin Leroy in France, specializing in manufacturing reliable and quality products for the dinamo market. All Leroy Somer products are rigorously tested, thus providing customers with a sense of security and reliability.
In 2017, Leroy Somer generator was acquired by Nidec Corporation – a famous Japanese electric motor manufacturer. Today, Leroy-Somer Electric Power Generation has more than 5,000 employees, 10 manufacturing plants worldwide and a global service network.
Leroy's capacity range from 10kVA to 2,750kVA ensures the best service for customers in all projects requiring stable backup power. Like Stamford, Leroy Somer does not have an Vietnam Authorized Representative but you still buy Leroy Somer avr or other parts from local unofficial dealer.
---
4. MARELLI MOTORI ALTERNATOR – ITALIA
Marelli alternator brand is one of top 5 alternators, is one of Europe's leading designers and manufacturers of alternators and electric motors. Marelli was founded in 1891 and it is worldwide brand recognition depend on extensive worldwide sales, distribution and service network with two factories in Italy and Malaysia (In 2021, there is only one factory in Italy). Song Han is the official distributor of Marelli Motori alternator and electric motors in Vietnam.
Reference: Generator avr price
Reference:  5kw alternator
---
5. MARATHON ALTERNATOR – US
Marathon alternator US brand is one of top 5 alternators, is the world's largest corporation specializing in providing powerful performance alternators that produce reliable and easy-to-install power for emergency backup and primary power applications from 5 kW to 4000 kW. The Marathon alternator brand focuses on custom solutions, highly engineered to deliver real value to customers. Marathon Generator products are backed by an experienced customer service and technical support team who are available to assist with customer requirements. Alternators are manufactured and stocked worldwide to meet the needs of a global customer base.
---
Contact us for more information at about top 5 alternators:
TTTT GLOBAL co Ltd,.
Address:  Landmark 4 Building, Vinhomes Central Park, 720A Dien Bien Phu Str, Ward 22, Binh Thanh District, Ho Chi Minh City, Vietnam.
Website: https://ttttglobal.com/en/
Hotline: +84286 2728 334
---
CATEGORY: PRODUCT NEWS
RELATED POSTS
---