Controllers are an integral part of generators, with specialized functions and excellent management ability that confirm their importance, let's find out with TTTT the  top
generator controller
:
Deep Sea, Sices, Comap, Smartgen controller
1. SICES GENERATOR CONTROLLER – Italy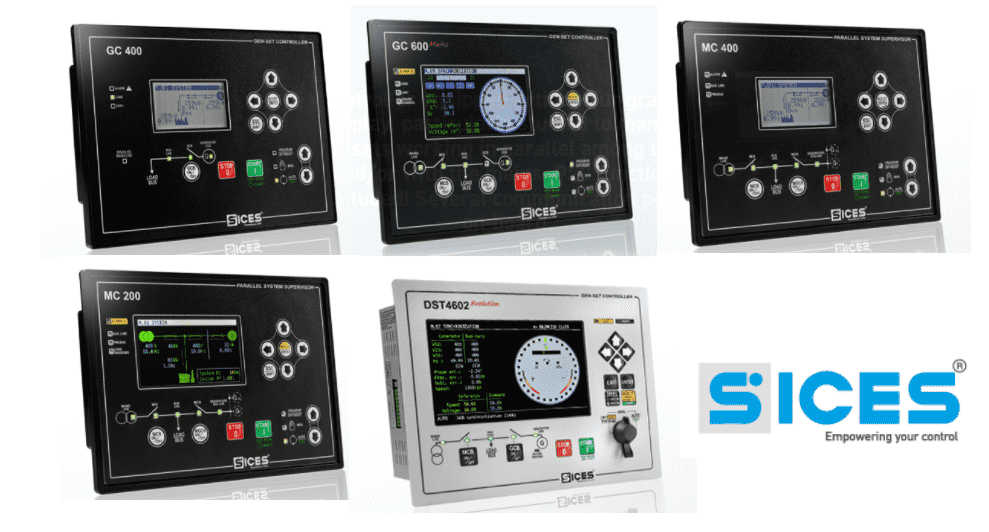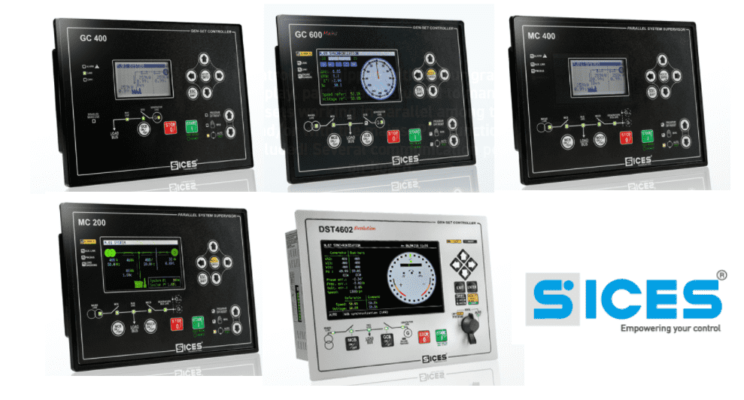 In 1977,
SICES Italy
controller began to researched, developed and manufactured generator controller and power solutions for industry. Today, SICES is the first name that comes to mind of customers when customers need for generator and energy system management. Sices has only 1 factory in Jerago con Ogaro (Varese), Italy.
With more than 40 years of experience in the generator industry, SICES has a team with extremely professional members. In addition, with a 5-year warranty, customers will be satisfied when using the products.
The functions of SICES can be mentioned as a controller for a synchronizing controller; single generator; hydroelectric generator controller; solar controller,…Popular models of SICES include: ATS115, GC250, GC315, GC400, GC600, GC350-R, GC500-R,…
Currently, in Vietnam and Cambodia, TTTT – is working as the official authorized representative of SICES, we always have stock in stock so that we can serve customers on time who need to use or replace the controller for generator.
---
2. COMAP GENERATOR CONTROLLER – Czech Republic
Comap generator controller
is a corporation from the Czech Republic that specializes in designing and manufacturing intelligent electronic control products. The main spearhead is the management of the generator system and the management of the engine control system. Currently, Comap is one of the leading brands in providing intelligent electronic control products and solutions with high product quality, beautiful design, friendly, convenient and easy to operate.
Some popular models of
Comap controller TTTT
, are  used to control single or synchronous generators include: InteliGen 200, InteliGen 500, Comap InteliLite AMF 25, InteliLite AMF 20, InteliLite MRS16, InteliLite MSR 11, InteliLite NT AMF 25, InteliLite NT AMF 20, InteliLite NT MRS19, InteliLite NT MRS 16, InteliLite NT MRS15,…
---
3. DEEPSEA, DSE CONTROLLER – United Kingdom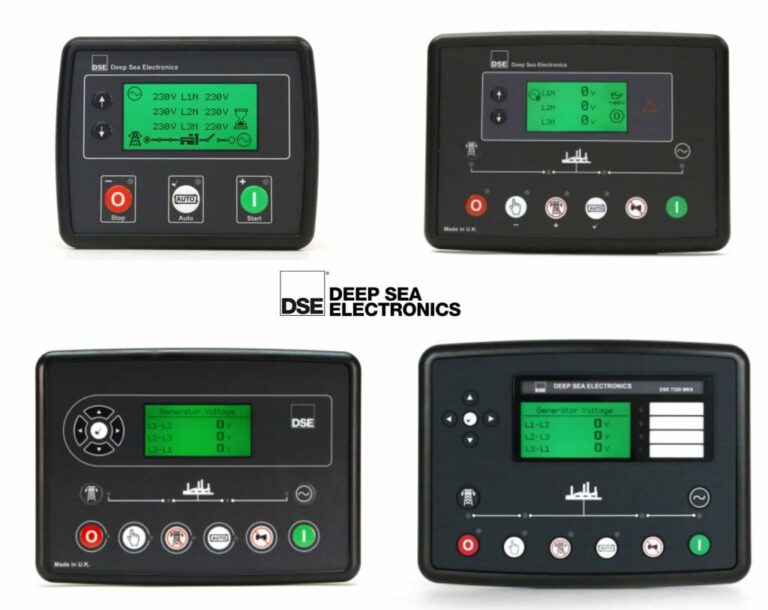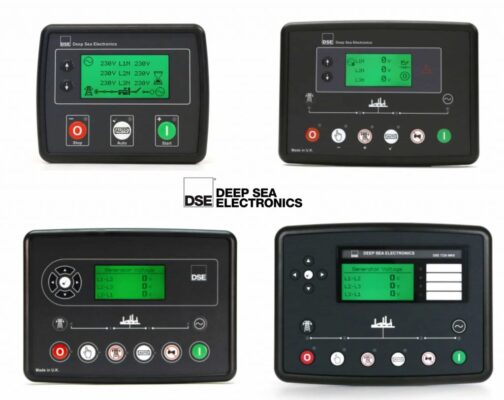 Deep Sea controller
 is one of the world's leading manufacturers of genset controller, automatic switching controllers, battery charging circuits, vehicle controllers and off-highway equipment. DSE employs more than 200 people around the world and distributes its products to 150 countries directly from its UK headquarters and through a network of authorized distributors.
The Deep Sea generator controller has a wide range of control solutions for single or multiple generators with power protection relays (utilities), lighting tower control solutions, technical automatic voltage regulators digital (AVR), remote communication devices and expansion modules. Each has been researched and manufactured by leading industry experts to provide a range of features and benefits that comply with new industry standards.
Some popular models of DSE such as: DSE9130, DSE9255, DSE4520, DSE6020, DSE6120, DSE7320, DSE8610,…
---
4. SMARTGEN GENSET CONTROLLER – China
In 1998, the first members of 
Smartgen
 started to researched and developed the first generator controller, but the brand was only registered and established in 2003 in the China. SMARTGEN is a technology modernizing enterprise, focusing on intelligent control systems for engine, generator and dual power supplies, as well as related products. The brand's main mission is to focus on design, research and development, production, sales and service support.
With Smartgen controller team of nearly 300 employees and selling products around the world. More than 30% of employees are devoted to R&D, striving to discover new intelligent solutions to improve the overall performance of global industrial equipment.
The group has invested large value in product design, intelligent manufacturing and standard laboratory upgrades every year since its establishment, in order to keep leading position in the international market. The corporation's guideline is to continue to innovate and overcome all difficulties, striving to meet the needs of partners for product diversification and high quality.
Some popular models of Smartgen genset controller: ATS HAT 530N, ATS HAT 700N, HGM 420N, HGM 560N, HGM 1790N, HGM6110N, HGM7120,…
---
5. WHERE TO BUY GENERATOR CONTROLLER?
As a supplier with more than 10 years of experience in supplying generator and charger controller, TTTT Global has headquarter and warehouse in Ho Chi Minh City. We committed to always providing genuine controllers with clearly import documents and the warranty belongs to manufacturer's regulations. TTTT will try its best to satisfy all domestic and foreign customers.
---
For more information about top controller such as Schneider controller, please contact us at:
TTTT GLOBAL co Ltd,.
Address:  Landmark 4 Building, Vinhomes Central Park, 720A Dien Bien Phu Str, Ward 22, Binh Thanh District, Ho Chi Minh City, Vietnam.
Website: https://ttttglobal.com/en/
Hotline: +84286 2728 334
Email: Info@ttttglobal.com
---
CATEGORY: PRODUCT NEWS
RELATED POSTS
---