MECC ALTE DEVELOPED PRODUCT PACKAGE FOR GENERATOR
Mecc Alte package: GOVERNER, BATTERY CHARGER, SICES GENERATOR CONTROLLER AND ALTERNATOR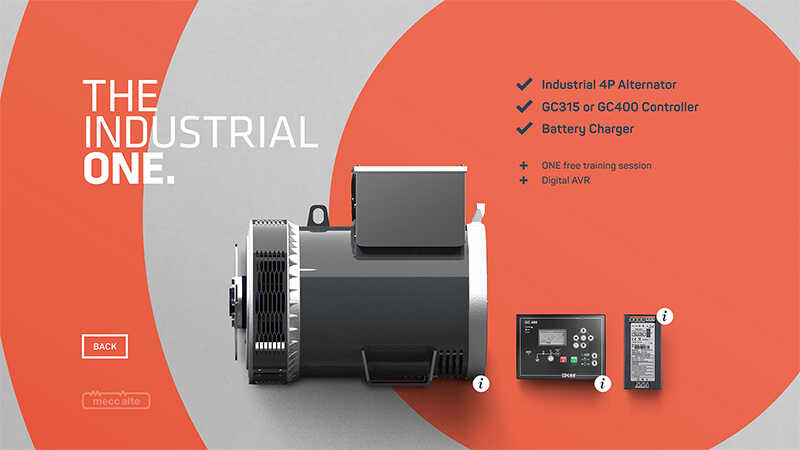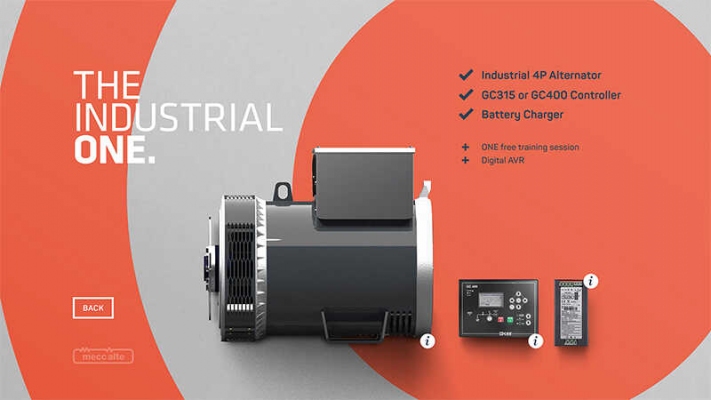 With the development of current technology, all details, all designs, and all preparations must be meticulously made to provide customers with the best, most convenient and special products with the best price.
MECC ALTE
too, We have been gradually launching products that require professionalism in production to reach the highest level from screws. For MECC ALTE, the perfect product must be perfect from the preparation stage.
Therefore, in the last months of 2020, MECC ALTE decided to introduce to customers the product development strategy with the "All in one" criterion (All in one, all necessary products of the machine. MECC ALTE's branded transmitter – easy to use, top convenience) include: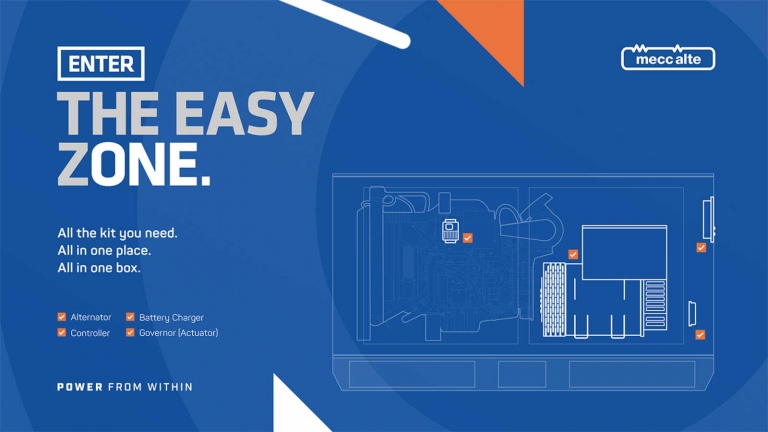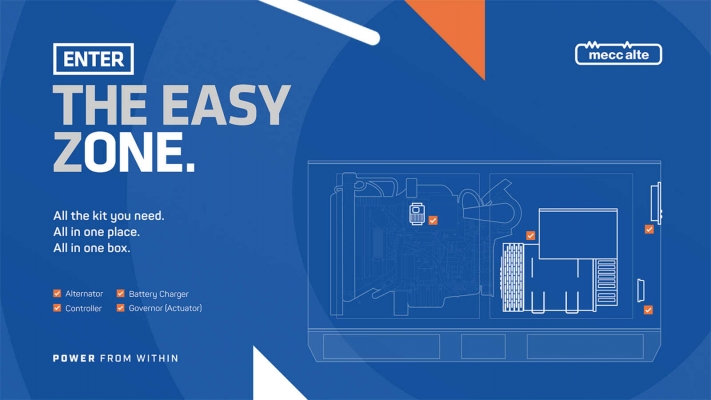 MECC ALTE GOVERNER.
The governor is responsible for maintaining a constant speed of the engine crankshaft while the load changes suddenly or continuously increase / decrease. Helps to limit the maximum rotation speed of the crankshaft to avoid damage to the engine; and stable all the speeds required by working in many different modes.
MECC ALTE BATTERY CHARGER.
Generator battery charger protects the battery; Used for batteries of generators, motorbikes, cars, solar energy, wind energy … to ensure that there is always a power source to help the engine start well.
MECC ALTE ALTERNATOR.
Consists of a set of stationary parts and movable components that produce electricity from the supplied mechanical fuel. The parts working together create relative motion between magnetism and electricity, thus generating electricity.
Stata / inductance: is a non-movable component consisting of a set of conductors wound in the form of a coil on an iron core.
Rato / armature: is the moving component generated from a rotating magnetic field.
SICES GENSET CONTROLLER.
A generator controller (or generator control panel) is a device that monitors and adjusts the parameters and functions of an engine and an alternator. Working conditions are specific to the output variables of the system and can be affected by the way of tuning for known input variables.
Sices is a famous brand for genset controller application in the world. Sices made in Italy with EU standard and 5 years warranty time.
Reference: Generator fuel consumption
Reference: 2kw alternator
---
Authorised Dealer of Mecc Alte & Sices
TTTT Global as a member of Mecc Alte dealer network, we have signed authorized distributor contact with Sices automatic generator controller TTTT for Vietnam and Cambodia markets. Now we become officially Sices dealers in Vietnam and Cambodia. Our mission is to bring a quality product of Sicec controller to our local markets such as ATS controller, generator controller, Marine genset controller and Synchronizing controller…
By having local representative of generator controller, customers can have a very quick technical support. TTTT technical team are trained by Sices and we have experience in troubleshooting, which can help customer to solve any problem in a very short time. Problem solving time is extremely important, when customer generator is having problem.
---
Contact us for more information at:
TTTT GLOBAL co Ltd,.
Address:  Landmark 4 Building, Vinhomes Central Park, 720A Dien Bien Phu Str, Ward 22, Binh Thanh District, Ho Chi Minh City, Vietnam.
Website: https://ttttglobal.com/en/
Hotline: +84286 2728 334
---
CATEGORY: PRODUCT NEWS
RELATED POSTS
---