The natural energy source is good to produce many power generator application such as using wind to generate electricity, from which wind generator is the term that was formed. This is a clean energy source that both creates economic value and ensures environmental safety, suitable for many uses. In the following article, TTTT and you will explore more about it. 
Types of wind generator: Horizontal & Vertical axis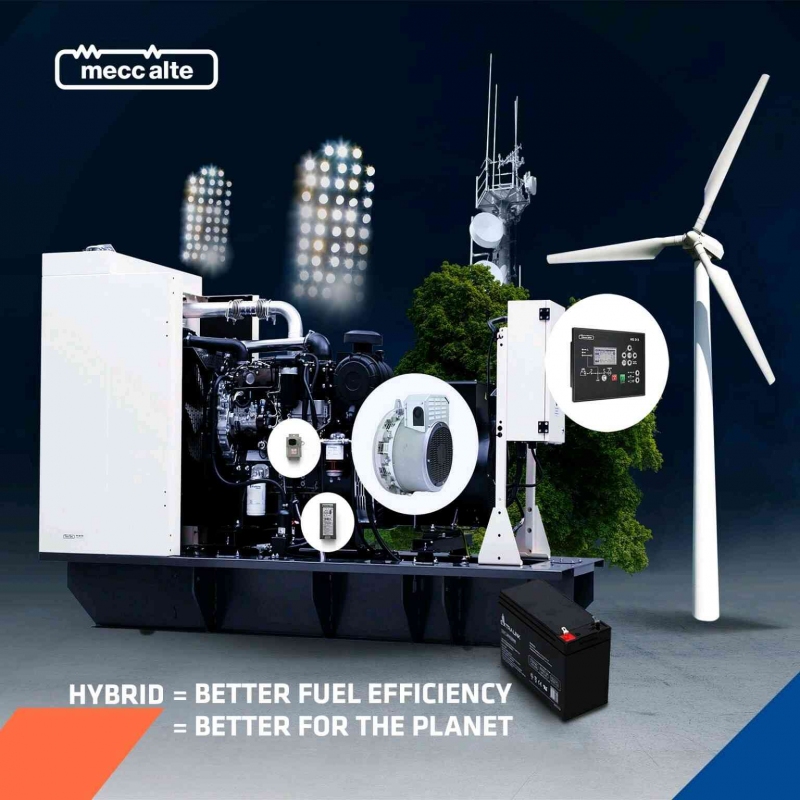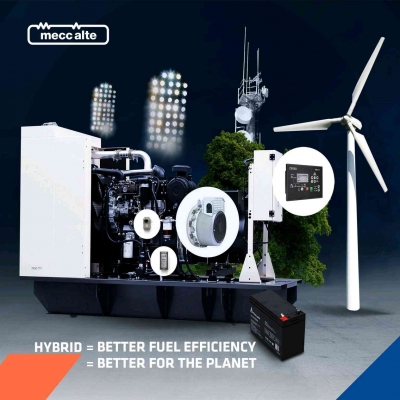 A wind generator power is a device consisting of many internal components that converts the kinetic energy of the wind into electricity to serve the electricity consumption needs of the user, contributing to an additional economic source thanks to the energy source infinite.
By taking advantage of natural energy from the wind to generate electricity for use, it will partially reduce the power outage that occurs as often as today. At the same time reduce the burden of electricity generation for other types of power sources.
Vertical axis
The wind generator TTTT is a collection of many components, they support the generation of electricity base on the wind power, the parts include: 
Anemometer: 

Blades: 

Brake: 

Gear box:

Wind alternator: 

High – speed shaft: 

Low – speed shaft: 

Nacelle: 

Pitch: 

Rotor: 

Tower:

Wind vane: 

Yaw drive: 

Yaw motor: 
Horizontal axis
Receiving maximum wind energy is the advantage of Horizontal Axis. Power generation efficiency is also outstandingly high. Along with easy installation and convenient maintenance.
---
Principle of wind generator alternator operation
Wind generator alternator have a relatively simple operating principle. In contrast to electric fans, which use electricity to generate wind, the generators use wind to generate electricity.
Base on the wind power pushing two or three propellers to rotate around the rotor shaft, the shaft connects to the main shaft and generates drive, rotates the shaft and rotates the generator to generate electricity.
Wind turbines are designed to be placed on tall pillars to maximize wind energy, about 30m above the ground to receive the fastest and most stable wind.
---
Advantages and disadvantages of wind generator
Each generator line has its own advantages and disadvantages, suitable for different use needs, for different efficiency. The generator line also has distinct advantages and disadvantages for customers to base on to decide on the correct choice for the necessary purposes and applications.
Advantages
The generators generate electricity using very low costs. A machine that operates reliably for 20 years with negligible operating costs creates a stable, independent power source for a long time. Power from the generators is used in all daily activities and basic production.

Environmentally friendly, wind is an infinite clean energy source that does not pollute the environment.

Easy to build and design, no need to elaborate.

Power from a mini generator system for home has a stable price. It is suitable for terrain areas where power transmission is difficult or the power grid is not stable.
Disadvantages
Depending heavily on the weather, unstable and weak wind areas will reduce the capacity.

Initial installation costs are relatively high.

The place to install the generator needs to choose a place with a strong enough source, in a well-ventilated sea or high mountain area. Inland areas will face difficulties due to wind barriers that make them unstable.

Generate not much power.
Reference: Permanent magnet generator
Reference: Mecc alte generator troubleshooting
---
1kw, 3kw, 5kw wind generator are the most popular range
Wind generator 5kw
Ensuring the generation of suitable power for home use, the wind generator 5kw 220V ensures stable and economical daily-life electricity demand, without worrying about power outages.
Wind generator 3kw
Creating a relatively large electrical capacity, about wind generator 3kw, a household the generator ensures the supply of electricity for all daily household needs in the family.
1kw wind generator
1kw wind generator is the most popular range because it creates an efficient source of electrical energy for the home. The generator suitable when the demand for electricity exceeds the threshold, the shortfall is immediately compensated by the battery.
---
For more information about convert three phase to single phase , please contact us at:
TTTT GLOBAL co Ltd,.
Address:  Landmark 4 Building, Vinhomes Central Park, 720A Dien Bien Phu Str, Ward 22, Binh Thanh District, Ho Chi Minh City, Vietnam.
Website: https://ttttglobal.com/en/
Hotline: +84286 2728 334
Email: Info@ttttglobal.com
---
CATEGORY: PRODUCT NEWS
RELATED POSTS
---