1. VOLVO PENTA Industrial Engine – Sweden
One of the world best diesel engine is "Penta" was created in 1907 in Sweden, the first product researched and manufactured by the group to the market belongs to marine. Volvo acquired Penta in 1935 and Volvo Penta has been part of the Volvo Group ever since. Up to now, Volvo Penta has a rich history of more than 100 years in the industry of producing diesel engines and related applications such as: Marine engine, Volvo Penta engine and Off-road application engine.

Volvo Penta focuses on research on the most optimal engine performance but must be accompanied by fuel economy and environmental friendliness. All of their engines meet the standards of safe emissions for the environment, especially the RoHs2 standard – the standard that minimizes harmful substances in the exhaust.
With more than 190 markets around the world, almost the Volvo brand has covered and is a safe place for customers to put their trust. In 2015, the group made a profit of 313 billion SEK, equivalent to 876 trillion VND.
One of the important fields of the group is engines for generators. Generator assembly engines are manufactured in Germany (from 80kVA -250kVA) and in Sweden (from 300kVa -700kVA). Kohler engine is also popular engine and generator produce, who is using Volvo Penta engine for thier gensets because Kohler does not have engine in Volvo Penta power range.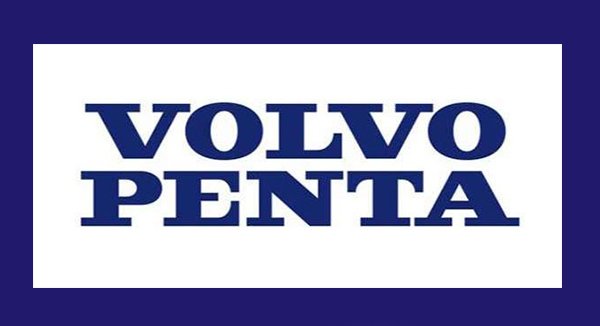 2. CUMMINS Engine – USA
Cummins Inc., the world's leading power solutions research group, was founded in Columbus, Ind., in 1919 named Cummins Engine Company. The Cummins Group specializes in supplying Cummins engine for generator and providing services and related engine technologies. They become the largest engine manufacturer in the world in general and the generator market in particular.
Cummins Group's spearhead and development orientation is: diesel engines, generators, components sales and distribution – providing products and services to customers in over 160 countries with more than thousands of authorized dealers.
There is other engine, also come from US but its less popular, which is John Deere engine. This is a quality engine and accepted by US customers
---
3. PERKINS Engine – United Kingdom
The Perkins Group is one of the world's leading UK suppliers of diesel and gas engines with a history more than 85 years. Perkins engine serve a wide range of sectors from agriculture, construction and material handling in the range of 4kW – 2000 kW (5hp – 2800 hp). In the generator engine industry, through hundreds of years of development, Perkins has always been a favorite brand not only in the European market but has thrived around the world.
Perkins engine seems to be popular in generator field only. Perkins also have engines in other industrials but it is not famous. Euro engines has more candidate, comes from Italy, which is FPT engine. This engine is accepted by European but it is not as popular as Perkins engine.
---
4. CATERPILLAR Engine (CAT) – USA
Caterpillar engine is the world's leading manufacturer of construction and mining equipment, diesel and natural gas engines, industrial turbines and diesel-electric locomotives. We are also a leading financial services provider through Caterpillar.
The first production Caterpillar diesel engine, the D9900, was manufactured in October 1931 after 18 months of design and testing. Over $1 million (U.S.) was spent on research and development — a considerable investment in those days. Originally designed to power the Caterpillar Sixty track-type tractor, this engine cemented the company as a pioneer in building vehicular diesel engines. In 1931, Caterpillar created a separate engine group and expanded its engine development to areas like CAT generator sets and CAT marine power.
Today, Cat engines are commonly found in electric power generation. Other uses for Cat power include engines for the petroleum industry, marine, locomotives, agricultural equipment, industrial power, construction equipment and many more. The diesel engine's virtues of efficiency, dependability and simplicity were what prompted Caterpillar to pioneer its use in mobile equipment sixty years ago. These same attributes are characteristic of the Cat engines of today.
Reference: Comap controller
Reference: Generator diesel engine
---
5. MITSUBISHI Engine – Japan
In 1917, Mitsubishi Heavy Industries (MHI) was established in Japan. During more than 100 years of continuous research and improvement of Diesel engines, more and more complete, applying digital technological achievements to engine control system. Now, MHI becomes one of the leading manufacturers in terms of scale and quality in the world.
The Mitsubishi engine is the most important component of the generating set. MHI factory gathers the best experts in the industry. The engine is built and integrated with the most perfect criteria such as: High power, quiet operation, long life, save fuel as much as possible and especially ensure environmental safety.
Most of the famous engine brands in ASIA, all come from Japan. There is one popular brand from Korea, which is Doosan engine. This is new player on engine market but its quality is not the same as other top world above engines.
---
There are some more quality engine brands form Germany such as MTU engine and Duetz engine but we don't mention above because their volumes is not as many as above engines. If you need information about these engines, contact us at:
TTTT GLOBAL co Ltd,.
Address:  Landmark 4 Building, Vinhomes Central Park, 720A Dien Bien Phu Str, Ward 22, Binh Thanh District, Ho Chi Minh City, Vietnam.
Website: https://ttttglobal.com/en/
Hotline: +84286 2728 334
---
CATEGORY: PRODUCT NEWS
RELATED POSTS
---