Using electricity is a regular thing nowadays, but when using it, we need to pay attention to electrical safety when using not only for electricians but also for users. Ensuring electrical safety will help electricity users be safe during use and electrical equipment will not be damaged, increasing the life of electrical equipment. Today TTTT will raise the main ideas in electrical safety.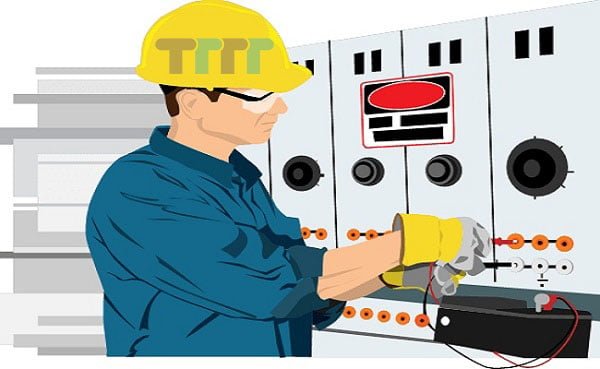 What are the electrical safety measures when using electricity?
Electrical safety TTTT is a set of measures, rules and regulations designed to ensure the safety of installers, users and electrical equipment when installing and using the electrical system, avoiding unnecessary risks. in the process of using, working and using. Or also referred to as a condition where electrical equipment does not cause electrically hazardous states to humans.
Electrical safety measures when using electricity are measures to help people install and use electricity safely, including:
Safely ground electrical equipment.
Encapsulation of live elements.
Make a barrier to create a safe distance from electrical equipment.
Make barriers and make insulating boxes.
Protection by leakage current devices.
Ground the device.
---
Safety distance of high voltage, medium voltage, low voltage, 110kv, 22kv, 220kv, 500kv
High voltage safety distance, 110kv, 220kv, 500kv
The safe distance is the distance at which a person is safe when standing on a bare or enclosed power source or wire. High voltage is from 6m to 8m.
| | |
| --- | --- |
| Voltage | Minimum safe distance |
| Corridor, Electrical safety distance of 110kv | 6m |
| Electrical safety distance 220kv | 6m |
| Electrical safety distance 500kv | 8m |
Safe distance of medium voltage, low voltage, 22kv
The medium voltage safety distance is calculated from 1m to 4m depending on the mains voltage.
The low voltage safety distance is less than 1m for covered wires and 1m for bare wires.
Regulation 22kv electrical safety distance is 4m because this is considered medium voltage.
References:  A fuse is an electrical device used to
References: 1kw equals how many hp
---
Some safety measures when using electricity and national technical regulations on electrical safety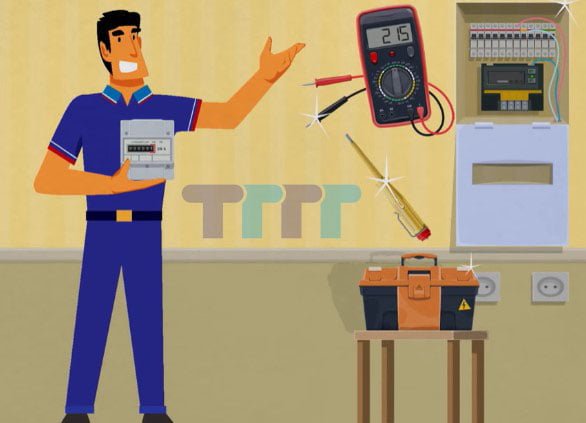 Safety when using electricity for users and people are measures required for electricity users in households and civil society to apply to ensure their use and contact with equipment and systems. electrical system is safe, measures include:
Do not need poles, electricity poles, Mecc Alte generator when it rains, wind has thunderstorms.
Do not approach, climb or climb into electrical works.
Do not arbitrarily repair equipment and connections of the electrical work system.
Do not carry, carry or install metal poles of fresh wood near power lines.
Do not approach electrical works with problems such as broken wires on power lines, broken substation fences, etc.
Do not use electricity to fish, catch thieves, catch mice, etc.
Shut off the power right at the circuit breaker, fuse, CB, etc. upstream when there are problems that affect safety.
Cutting and cutting trees near power lines need careful attention.
Do not use leaky or damaged electrical equipment.
Use the power plug correctly.
Power should be turned off when replacing electrical equipment.
Check the power lines before drilling and cutting the wall.
Do not use multiple devices in one outlet.
Do not use electrical equipment in humid or flooded areas.
Do not use water to extinguish an electrical fault.
And some other electrical safety measures………….
Above are the main notes when using and interacting with electrical equipment and the national technical regulations on electrical safety are issued in TCVN 4086:1985, you can refer to the above standard.
---
List 4 safety rules when using electricity
List 4 safety principles when using electricity, including:
When doing experiments, it should be done with a power source with a voltage of less than 40V.
Conductors must have insulation when in use.
Do not touch the power source and electrical equipment without knowing how to use it.
Do not touch the person who has been electrocuted, but must find the main power switch to disconnect the power and call an ambulance in time.
See more: Single phase alternator
See more: 3 phase alternator
---
TTTT GLOBAL co Ltd,.
Address: Landmark 4 Building, Vinhomes Central Park, 720A Dien Bien Phu Str, Ward 22, Binh Thanh District, Ho Chi Minh City, Vietnam.
Website: https://ttttglobal.com/en/
Hotline: +84286 2728 334
Email: Info@ttttglobal.com
---
CATEGORY: TECHNICAL QUESTIONS AND ANSWERS
RELATED POSTS
---