Talking about circuit breakers, aptomat, fuses, switches are no longer strange devices to customers, the above devices are frequently used in civil and industrial electricity and they are called power tools. So what is the concept of power tools? and fuses electrical device used to what? These are still questions that many customers are interested in. Today TTTT will answer your questions about power tools.
The concept of power tools and basic power tools
The concept of a power tools are a specialized device used for purposes such as: Switching, controlling, adjusting and protecting in electrical systems such as power grids, circuits, electrical machinery and equipment, and systems. industrial and civil electricity.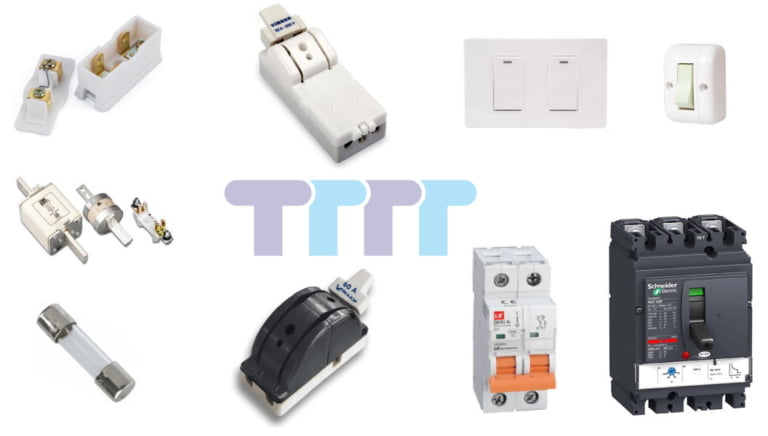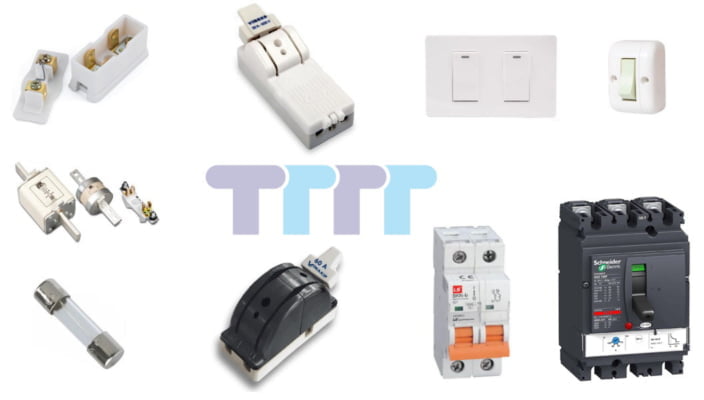 Talking about power tools, there are many different types divided by function, working principle or their size, There are basic power tools divided by function such as:
Electrical tools used for switching.
Power tools for protection.
Electrical devices used to limit current and voltage.
Electrical tools for testing and monitoring.
Electrical tools used to regulate and control the maintenance of the working system.
Power tools used to convert current and voltage to measuring instruments.
And some other power tools
---
Circuit breakers, aptomat, switches, fuses are electrical tools used for what?
What is a fuse used for?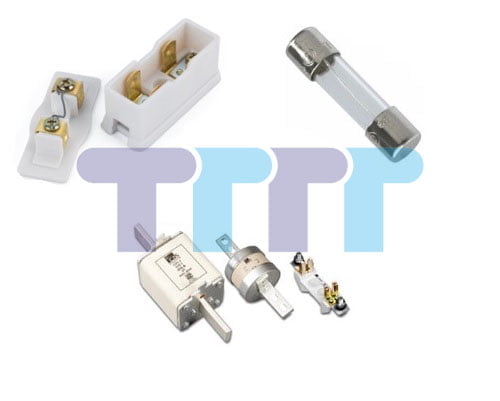 Fuses electrical device used to TTTT what?. A fuse is a question that many customers are interested in, a fuse is an electrical device used to protect the electrical system with the ability to break the circuit when something goes wrong during use to limit overload or Short circuit on the line can cause fire and explosion of the electrical system.
The fuse is usually a protective device with a fairly simple principle and easy to use, so it is very popular and has a relatively low price, but the protection is not as high as the current electrical equipment on the market, but it is still popular with many customers. Products used in control cabinets with generator controllers, MCCBs, Circuit breakers and many other devices.
What is a single phase circuit breaker used for?
Circuit breaker is also an electrical tool used a lot in the past, so what is a circuit breaker used for? is also of great interest. A circuit breaker is an electrical circuit-switching device, similar to a switch, but often used to switch off the main power source in the system.
However, due to automatic modernization, ordinary circuit breakers are no longer used much, but mostly replaced by automatic circuit breakers (automat), so circuit breakers are used quite limited in civil, but are used a lot in industrial applications. industrial and large electrical systems such as power plants and substations.
What is a single phase breaker used for? Single-phase breaker is a civil circuit breaker used in households to help switch off large electrical equipment such as pumps, water heaters, air conditioners, etc. But it is also not very popular and has been replaced by bridges. automatic knife to ensure the safety of the user and the system.
References: How to convert 1kw equals how many hp
References: 1 hp equals how many kw
What is a switch used for?
Work is an electric tool used to switch off electrical circuits to electrical equipment, is the most commonly used electrical tool and has a variety of different types with many designs on the market, switches are often used for electrical appliances. Small electrical appliances such as light bulbs, fans, sockets, etc.
Work is a simple device, there are usually two types of electrical switches and private switches, but electrical switches are still the most commonly used today because of their low cost and variety of designs and sizes.
Aptomat is an electric tool used for what?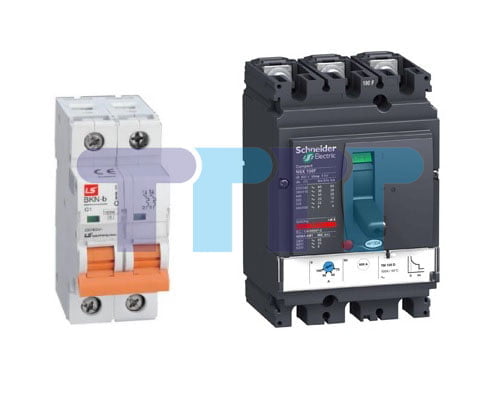 Aptomat is an electrical device used to close and disconnect electrical circuits, but has built-in short-circuit and over-current protection and has many types used such as faulty electrical systems, leakage prevention and automatic opening and closing of electrical circuits according to the conditions. normal event.
Aptomat is also known as CB and has many different types such as (MCB, MCCB, RCB, …) each has a different function and parameters, different sizes but has the ability to automatically close and disconnect the circuit. gas has any problems that adversely affect the electrical system and users.
---
Low voltage power tools, control, protection and manual control
Low voltage power tools are electrical tools used in the electrical system with voltage from 1000V or less, usually in civil with voltage of 220V and in industry with voltage of 380V. Usually such devices include: circuit breakers, fuses, aptomat, switches, current transformers, transformers, etc.
Control power tools are electrical devices that can control the power system to open/close, turn on/off the electrical system in accordance with the given requirements, usually switching power tools and protective electrical tools. such as aptomat integrated between protection and switching functions, circuit breakers, switches, fuses, etc.
Protective power tools are electrical devices used to protect electrical circuits, electrical systems from external and internal factors such as overload, overcurrent, short circuit, …. Protected electrical tools are aptomat (CB, MCB, MCCB, RCB,..), fuses, etc.
Manually controlled power tools are electrical devices that allow the user to directly control the power tool to control the electrical system based on the impact on the power tool, usually such controls. is to open/close, turn on/off electrical circuits, adjust system parameters such as aptomat, dimer, etc.
See more: 6kw 3 phase alternator
See more: 5kw 3 phase alternator
---
Company name:
TTTT GLOBAL co Ltd,.
Address: Landmark 4 Building, Vinhomes Central Park, 720A Dien Bien Phu Str, Ward 22, Binh Thanh District, Ho Chi Minh City, Vietnam.
Website: https://ttttglobal.com/en/
Hotline: +84286 2728 334
Email: Info@ttttglobal.com
---
CATEGORY: TECHNICAL QUESTIONS AND ANSWERS
RELATED POSTS
---