Sices D-PRO – protective relay controller multifunction protective relays are used to provide additional generator protection in more demanding applications, such as medium or high voltage power plants, or oil and gas installations.
| | |
| --- | --- |
| SICES PROTECTIVE RELAY | INFORMATION |
| Origin of Sices D-PRO | Italy |
| Applications of Sices D-PRO | Multifunction protective relay for generators in more demanding applications, such as medium and high-rise power plants or oil and gas installations. |
| Connection port of Sices D-PRO | USB, RS232, RS485, Ethernet |
---
Key information about multifunction protective relay Sices D-Pro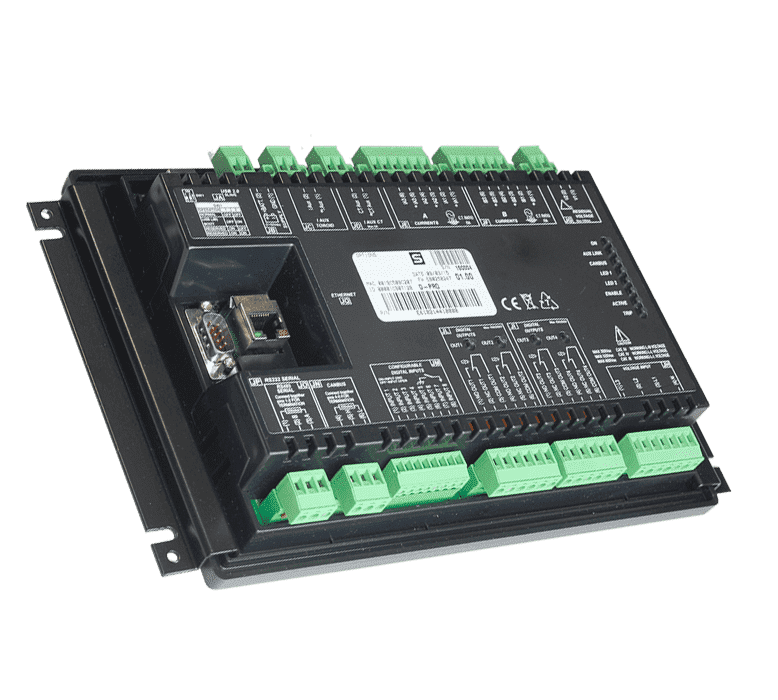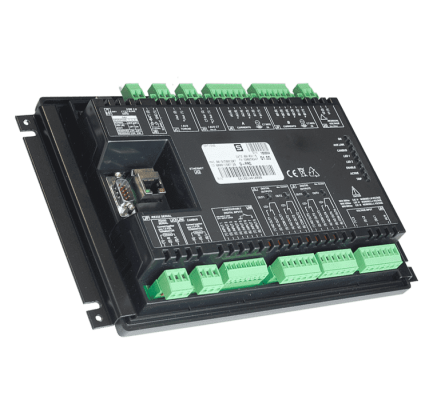 TTTT Global is currently a genuine

genset controller

 representative.
Protective relay Sices D-Pro is designed to extend the functions and protection already present in the Sices DST4602 Evolution generator controller, enhancing its performance:
it provides can bus connection to communicate directly with it. All Sices D-PRO TTTT measurements and warnings are displayed on the Sices DST4602 Evolution

display, and relay protections are managed directly by the genset controller.

Alternatively, it can be used standalone, connecting to an external control system using its digital inputs and outputs.

This device has been designed to be housed in a control panel and can be configured/monitored through the various available communication ports of

the controller

Parameter settings are managed directly by the free programming tool BOARDPRG4.

On the TTTT Global site, you can find Sices D-PRO manual pdf.
---
Specifications of protective relay Sices D-Pro
Connection port:
8 digital input ports.

4 digital output ports.

7 current measurement inputs for external current transformers, 5A or 1A dual internal scaling system.

1 current measurement input for external transformer.

1 pole bath three phase voltage sensor (L1-L2-L3-N), 400V or 100V internal scaling system of specific option.

1 100V max voltage input for 59N protection.

8 LED indicator lights.

USB port.

RS232 Modbus RTU serial port (supports external modems).

RS485 Modbus RTU serial port.

Ethernet port RJ45 Modbus TCP.

CANBUS protocol.
Reference: Sices ATS115
Reference: Sices GC250
Functions that can be installed:
A fully configurable history logging system is available that logs events and periodicals (832 records per repository with default configuration).

Additional pre- and post-trigger snapshots allow to check what happened just before and/or immediately after the guard's trip (112 records with standard configuration). Historical logs can be visualized using HISVIEW PC software.

Four alternative configurations (selectable with digital inputs), provide support for multi-voltage and/or multi-frequency boards.

Digital inputs can be configured to selectively turn on or off protection groups, allowing for easy integration within existing panels. Additional protections can be added with virtual analog inputs.

Configurable AND/OR logic is available for digital output configuration, allowing remote signaling of the trip of the protections. Specific output functions are provided for interface management and redundant circuit breakers.

Protection functions:
Low voltage (27).

Time optional power input voltage (27T).

Maximum active power (32P).

Active power inversion (32R).

Maximum reactive power (32Q).

Loss of excitation (40).

Maximum negative sequence current (64).

Phase sequence (47).

Overcurrent (50).

Overcurrent time option (51).

Neutral overcurrent (50N).

Neutral overload (51N).

Instantaneous limiting voltage (50V).

Overcurrent time limiting voltage (51V).

Overvoltage (59).

Residual overvoltage (59N).

Limited error (64).

Over frequency (81O).

Below frequency (81U).

Differential protection (87G).
Device specification:
Supply voltage: 7 to 32 VDC.

Power Consumption: Typically less than 5W (auto mode, standby mode, LCD lamp saving operation).

Operating frequency 50Hz or 60Hz.

Operating temperature: -30 oC to 70 oC.
Storage temperature: -40 oC to 80 oC.

Humidity:10-90%

Protection level: IP20.

Weight: 600 gr.

Overall dimensions: Length 244 x Width 178 x Height 50 mm.

EMC: conforms to EN61326-1.

Safety: Built in compliance with EN61010-1.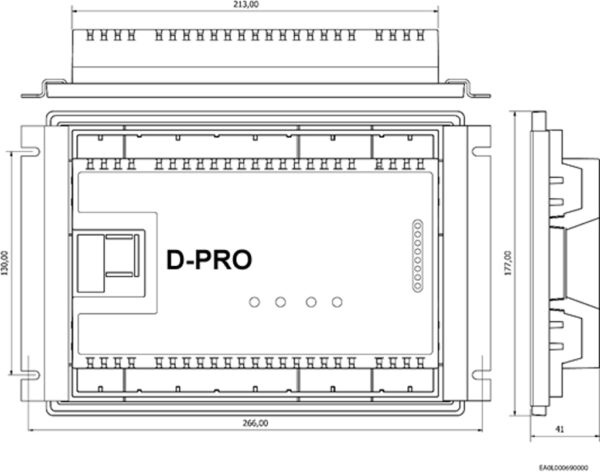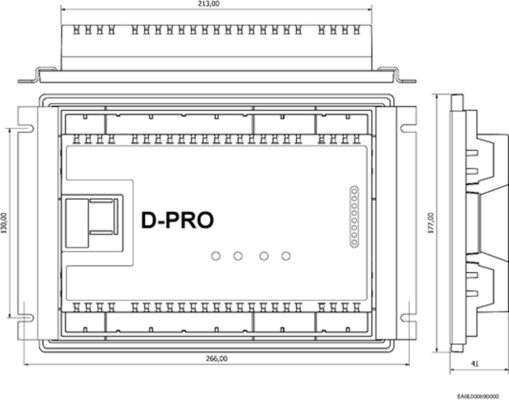 ---
If you need more information about generator control panel diagram or generator synchronization panel
TTTT GLOBAL co Ltd,.
Address: Landmark 4 Building, Vinhomes Central Park, 720A Dien Bien Phu Str, Ward 22, Binh Thanh District, Ho Chi Minh City, Vietnam.
Website: https://ttttglobal.com/en/
Hotline: +84286 2728 334
Email: Info@ttttglobal.com