Sices Rewind 3 is a module to connect generator to control and manage remotely via computer and mobile phone. Most of controller functions are included in this generator remote control device. For more detail of Sices Rewind 3, please have a look below:
| | |
| --- | --- |
| SICES REWIND 3  | INFORMATION |
| ORIGIN of SICES REWIND 3  | Italy  |
| SICES REWIND 3  MANUAL PDF | |
| APPLICATION of SICES REWIND 3  |  GPRS/GSM and GPS Interface Module |
| CONNECTION PORT of SICES REWIND 3 | USB, RS232 |

---
Description of Sices Rewind 3 – Generator remote control device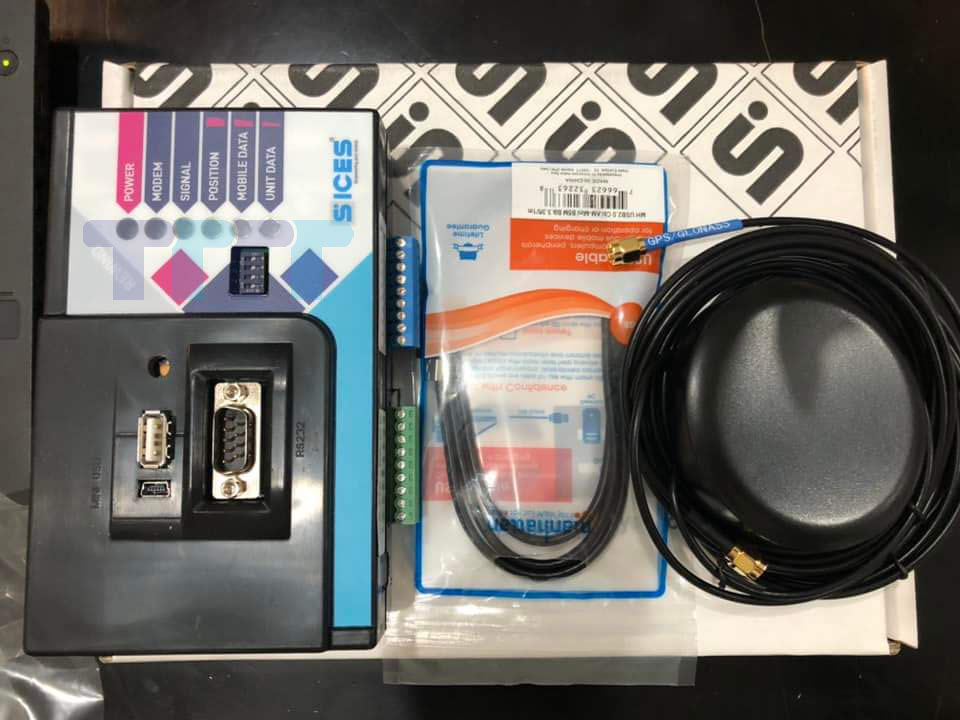 TTTT Global is currently the representative of Sices controller in Vietnam.
The website TTTT Global has full information about the Sices Rewind 3 manual pdf module.
Sices REWIND 3 TTTT is a device that, using data connection through mobile network, allows to remotely monitor different types of devices in the industrial field: Gen-sets, light towers, tanks, or any other device with Modbus protocol.
The monitoring system uses SIMONE service (SICES Monitor Network) or, in simple applications, SMS messages.
The device has a built-in radio GSM / LTE Cat.M1 / Nb-IoT module used to send the data to the cloud or to directly connect through TCP/IP, as well as a GNSS (Global Navigation Satellite System) receiver to geolocalize the monitored device.
REWIND3 constantly receives the status and the measures of the connected device through one of the serial ports or the digital inputs: therefore, it is able to communicate to SIMONE every status change, every event or alarm.
The data, acquired periodically at a configurable time interval, are saved in its internal memory and then sent to the server database. In this way, even if the device is temporarily disconnected from the cloud due to network or mobile signal problems, the acquired data can be saved.
You can access to SIMONE through any web browser or the dedicated app for Android and iOS.
Moreover, you can use REWIND3 to connect a device monitored with SICES SUPERVISOR software.
SICES REWIND 3 can be programmed connecting it to a PC through RS232 or USB port; you can set the parameters with
BoardPRG software, which can be downloaded here for free

---
Inputs – outputs and auxiliary features of remote control for generator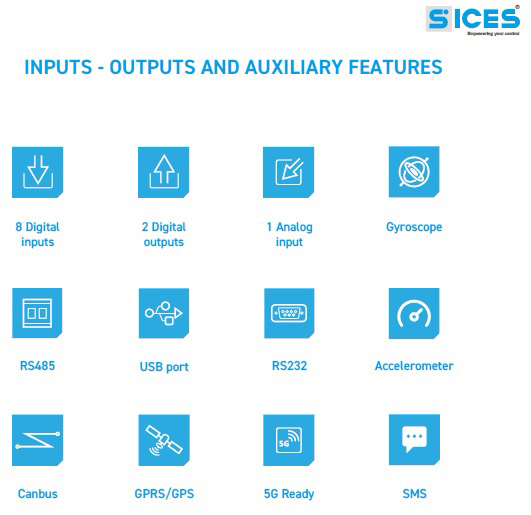 Main
1 RS232 MODBUS RTU master/slave serial port.
1 RS485 MODBUS RTU master insulated serial port.
8 opto insulated digital inputs.
2 relay digital outputs of remote generator control.
1 analogue input fuel level 0÷5Vdc.
Other port / Internal components of remote control for generator
Remote control for generator has 1 configuration USB port.
1 Host USB port for USB flash drive.
1 LTE Cat.M1 and NB-IoT Multimode radio module with 2G quad-band fallback (GPRS/EDGE).
1 GNSS localization module (GPS, GLONASS, GALILEO, BeiDou).
1 backup internal battery.
1 internal clock.
Optional
Insulated and self-powered CANBUS interface.
Reference: Sices ATS115 Plus
Reference: Sices GC250 controller
---
Feature of Sices rewind 3 – remote generator
Main feature of remote generator
GSM/GPRS/LTE (Cat.M1, NB-IoT) internal modem of remote generator for Internet connection.
GNSS (GPS, GLONASS, GALILEO, BeiDou) module for geolocalization and tracking.
Rewind 3 has SIM card tray.
Warning LED on the frontside.
Configurable digital inputs and outputs.
Connection to SICES controllers and third parties devices through
Modbus RTU protocol (RS232 / RS485 interface).
Data acquisition from Modbus devices (e.g. counters, temperature sensors…).
Internal clock with rechargeable battery, synchronized in real time
through satellite network.
Backup internal battery for temporary operation without power.
Removable connectors for an easy wiring.
SMS management.
Registration of data and events.
Connection to SIMONE cloud.
SICES Supervisor3 monitoring software (for SICES controllers).
SICES BoargPRG configuration software.
DIN RAIL compatible for a quick and easy installation.
Provided with 2G/LTE + GNSS Combo antenna.
Technical feature of generator remote control
Supply of generator remote control: from 8 to 32Vdc.
Typical current consumption: (GNSS active, RS232 active, "Active Tx mode LTE" radio module): 110mA a 12V e 65mA a 24V.
Operating temperature: -20°C to +55°C.
Dimensions: 150mm (L) x 93mm (H) x 55mm (D).
Protection degree: IP20.
Mounting type: DIN RAIL (EN60715) in compliance with DIN 43880 rules.
Weight: 310g.
EMC: compliant with 2014/53/UE RED (Radio Equipment Directive) directive.
Safety: produced in compliance with EN61010-1 rules.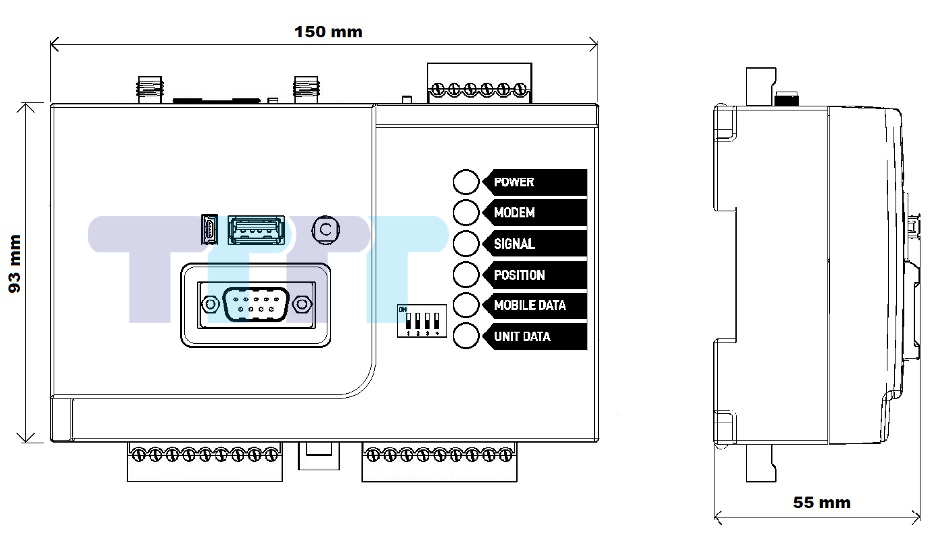 ---
TTTT GLOBAL co Ltd,.
Address: Landmark 4 Building, Vinhomes Central Park, 720A Dien Bien Phu Str, Ward 22, Binh Thanh District, Ho Chi Minh City, Vietnam.
Website: https://ttttglobal.com/en/
Hotline: +84286 2728 334
Email: Info@ttttglobal.com